I have a good stencil storing idea for you today. I needed to figure out how to store and organize stencils without taking up a lot of room in my office. After thinking about it for a while I made these DIY stencil folders that keep my stencils from getting bent or crushed. This was one of my top posts for 2018.
Best of all, they tuck away behind my file cabinet.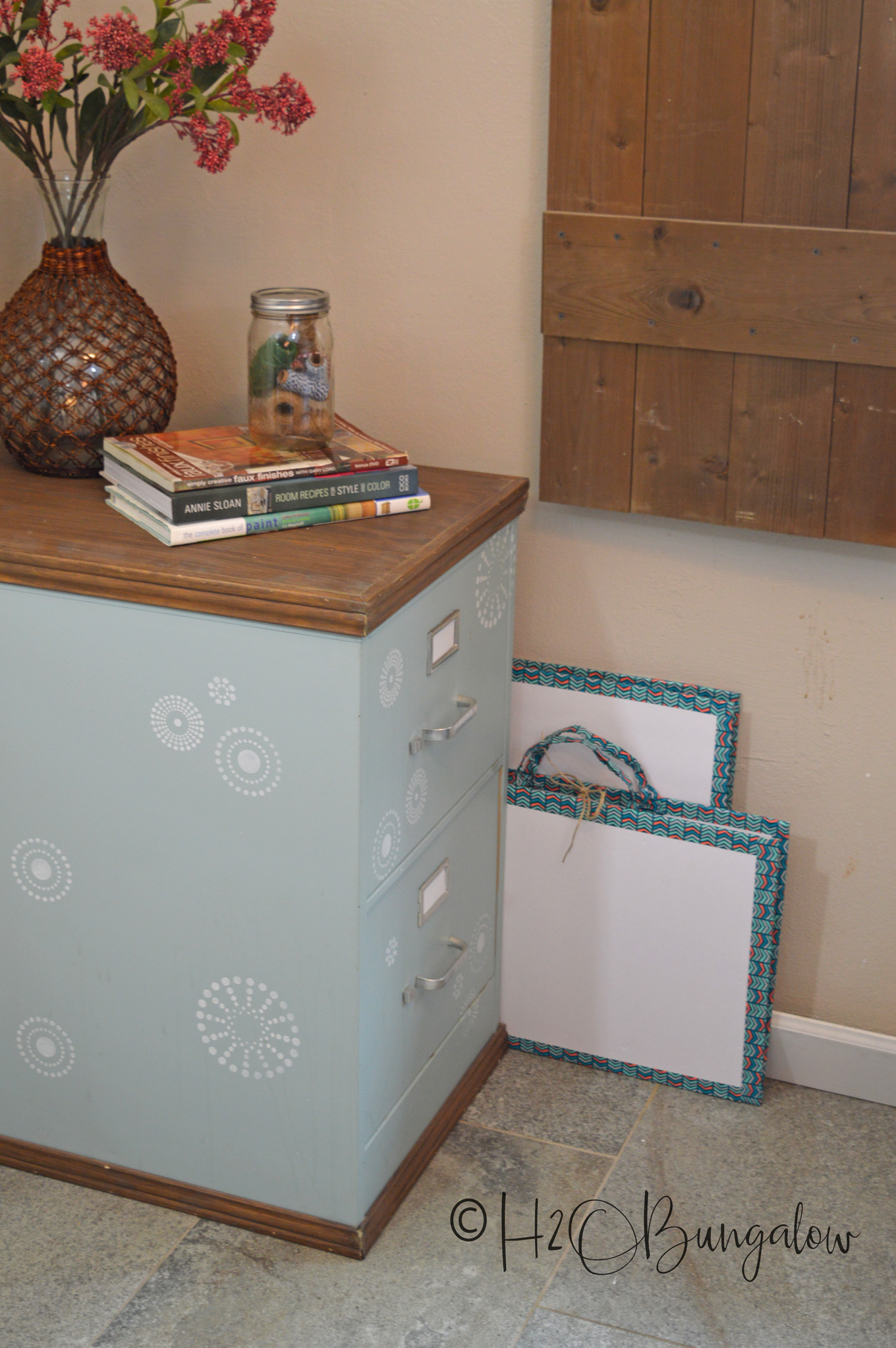 It's week #3 of my office organization and decluttering you guys!
So far, I've shared my power declutter and storage tips and a few of the office organizing tips that have worked well for me in the past. I cut my desk down to a smaller size and removed the old shelves off the wall. Last week I treated myself and made my office more comfortable and bright by adding my new hidden ceiling fan light. And to give myself a place to store all my supplies I added my DIY Built in bookcases.
Are you feeling motivated to organize your space too?
It's not too late to join in on the fun, organize your creative space and win prizes friends! All you need to do is share a picture of your creative space before and after! Click the photo below for more info!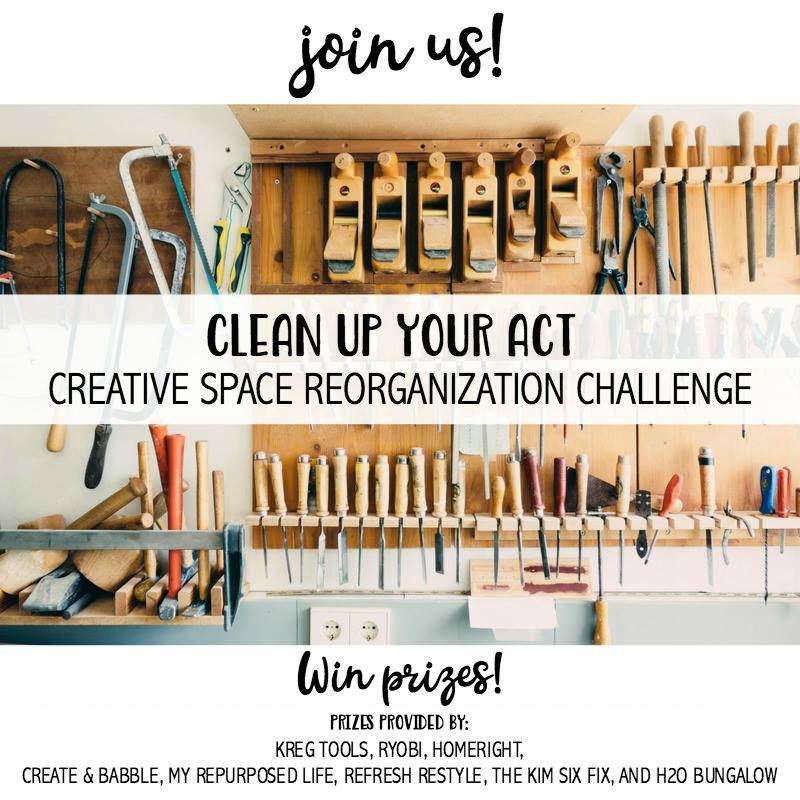 Now that I'm done with the heavy lifting so to speak, it's time to start organizing and find a place for everything. I'm tackling the messiest stuff first. One big challenge I have is my growing stash of stencils.
Stencils are expensive you guys!
Like I mentioned earlier, I needed to figure out how to store and organize my stencils to protect them from being bent or damaged in way that didn't take up space.
All my stencils have been kept in craft paper tucked behind my Wood Trimmed File Cabinet. It wasn't working so well anymore. I have lots of them, they're heavy and they started sliding down at the bottom and bending. 🙁
I researched how to store stencils and couldn't believe that I didn't come up with a ton of good ideas! The most popular stencil storing idea was to hang the stencils by clips from a bar, which is great if you have the room or a closet. I have neither….
So I had to come up with my own way.
How To Store and Organize Stencils
I use affiliate links to help you find the supplies I used. You can read my full disclosure policy here.
Supplies needed to make a stencil holder to hold big and small stencils. This is sooo easy and inexpensive guys!
foam core board – I get mine at the Dollar Tree
jute or twine
Favorite tools of mine that made the job easier
Exacto knife
pencil
scissors
The directions are the same for both the large and the small stencil holder. I used two pieces of foam core board for the large and one cut in half to make the small one. One roll of 10 yard Duck tape will make both stencil storage folders as long as you use another material for one set of handles. In other words, I was about 20 inches shy of having enough tape. That's why I have bright pink handles on one set.
#1. Measure and mark around the edge of the foam core board. Mark one long side at 3/4″ and the other three sides at 1″ inch. Do this for both boards. Drag the measuring tool along the board edge with a pencil to mark the boards. See why I love my Kreg Measuring Tool in this photo? It's so fast and easy to mark long lines accurately!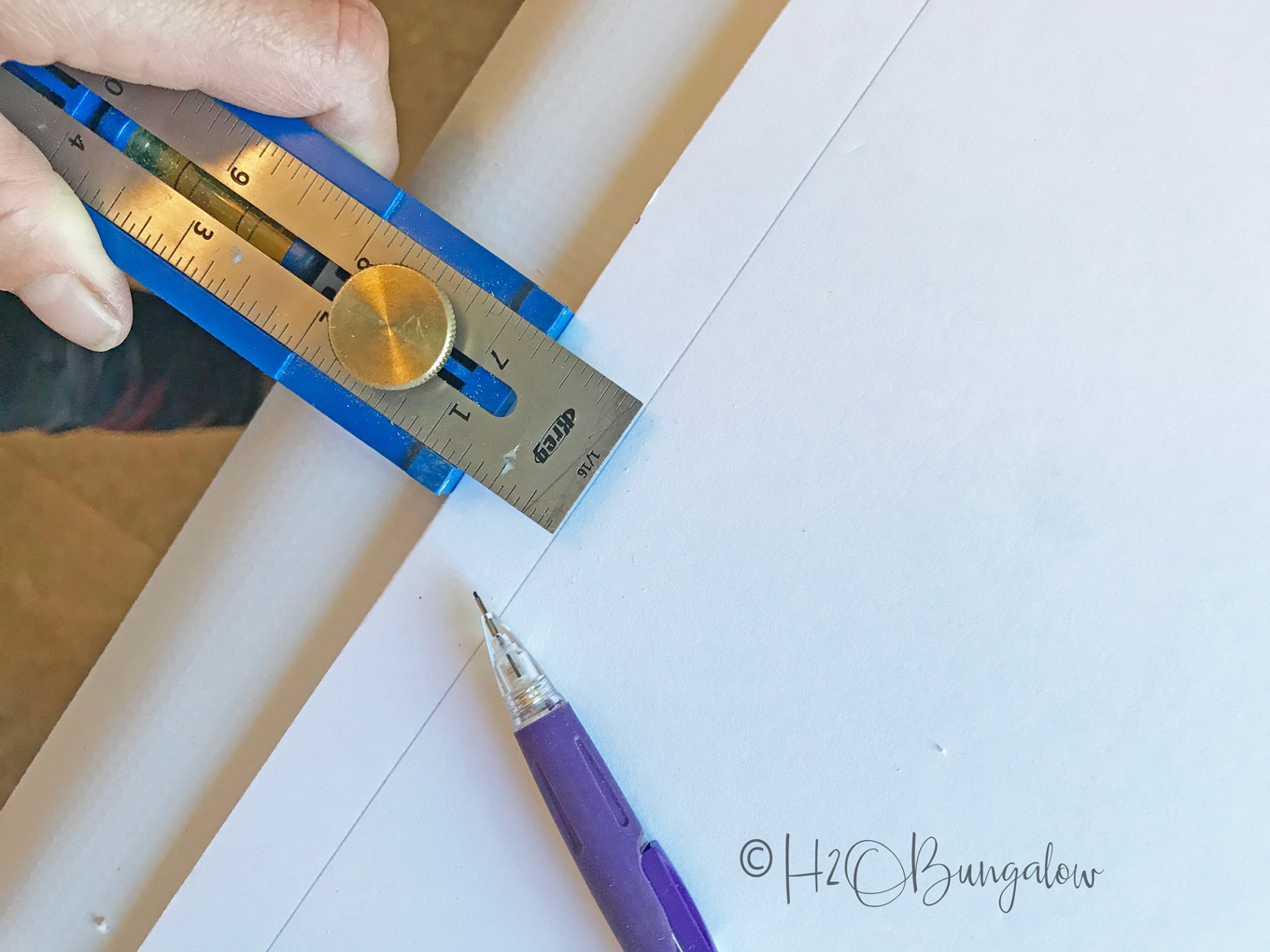 #2. Place Duck Tape along the spine of the folder. Starting on one side, place the tape along the edge of the side marked 3/4″. The tape will hang off the edge. Next, you'll place the Duck Tape along the the other piece of foam core on the 3/4″ margin. Turn the stencil storage folder over and add another piece of tape along the inside of the spine. The gap in the center allows the stencil storing folder to have a little room to add several stencils.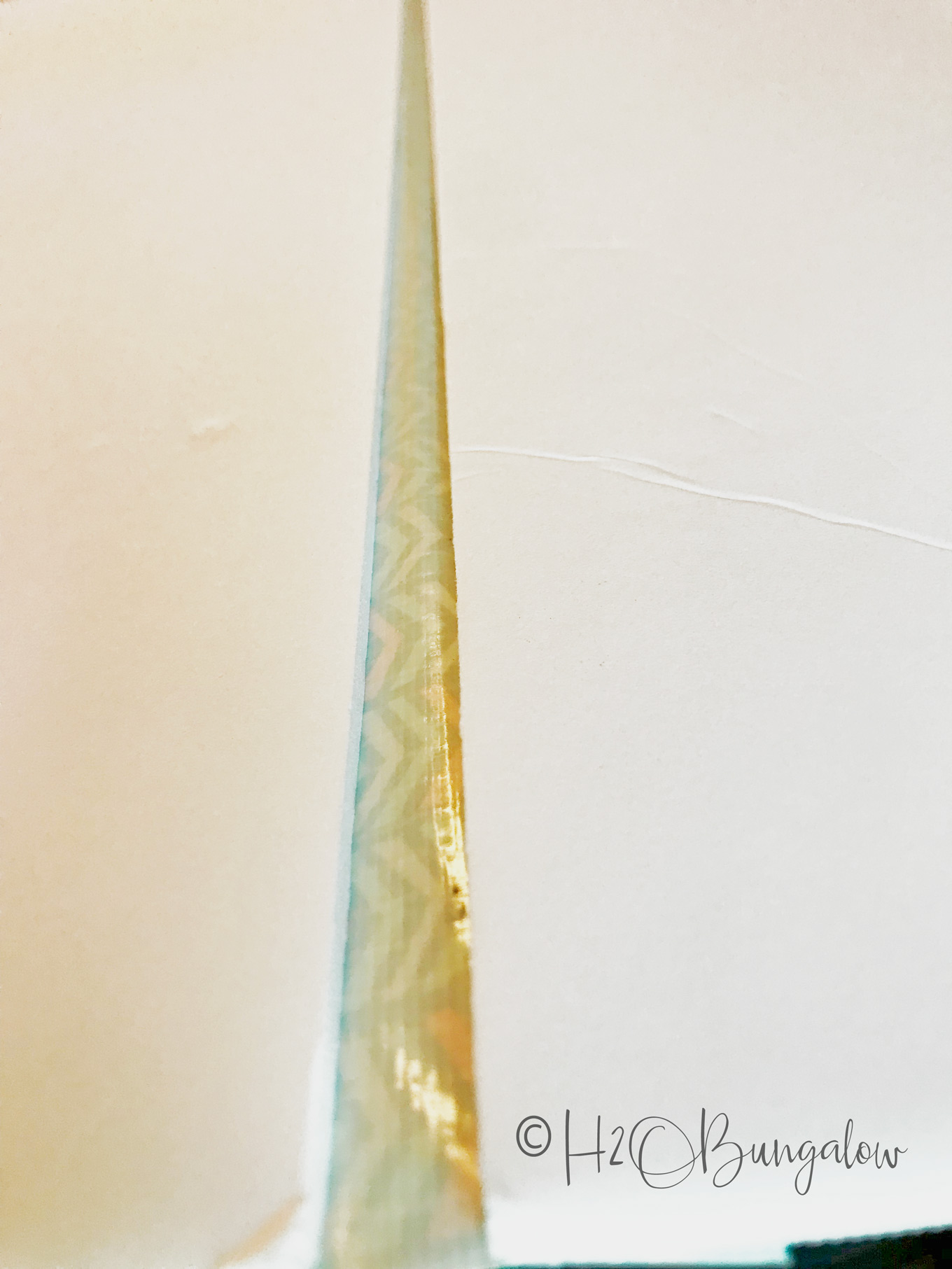 #3. Add the Duck Tape along the two sides. Add the tape to the sides at the 1″ marks. Fold the tape over to the other side. It folds better if you start folding at the center and work your way out.
#4. Add ties to the top of the stencil storage. Mark and poke a small hole in the center 1/2″ apart. Thread a piece of jute through and tie it on the inside. Do this for both sides.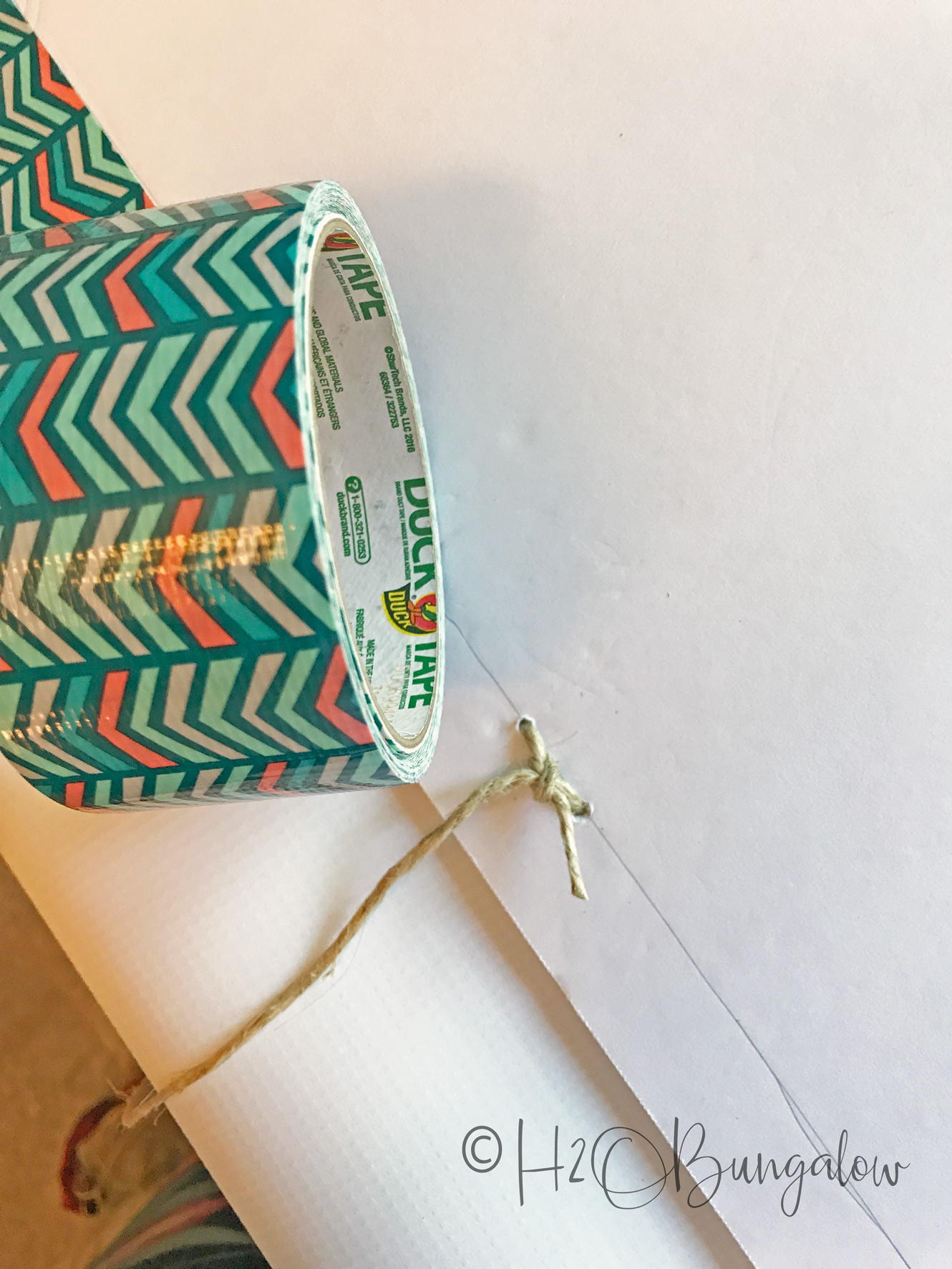 #5. Add tape along the top of the stencil storage folder. Place the tape on the outside of the stencil storage folder first, covering the jute strings. Cut a slit in the tape where the string is and fold each side of tape down toward the inside of the folder.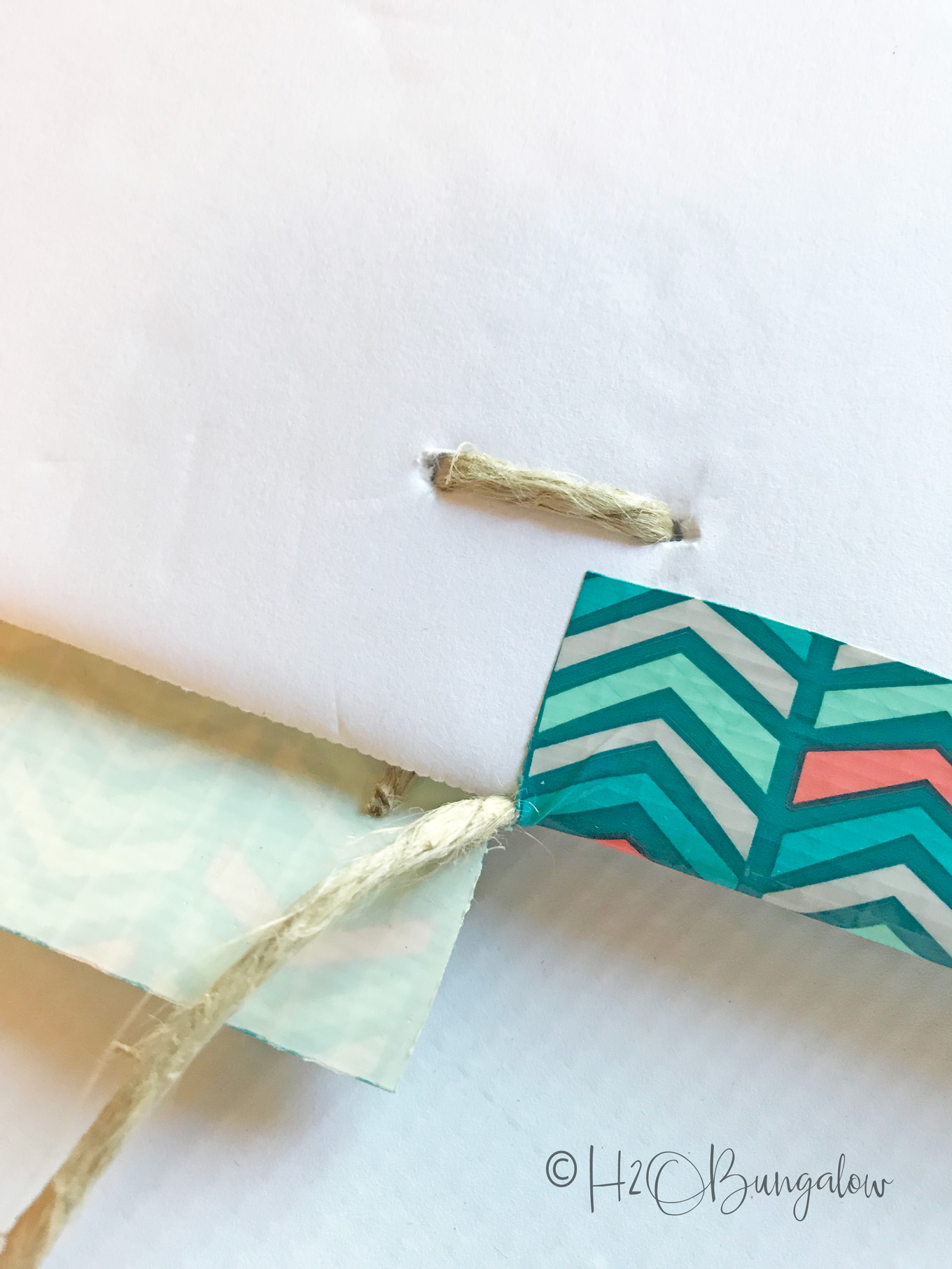 #6. Add handles to the stencil storage folder. Cut two pieces of Duck Tape 15″ long. Carefully fold the center in leaving a space like the picture below. Fold the other side in. Leave about 1 1/2 inches at each end unfolded. Attach the handles to the inside top of the stencil storage folder and fold the handle in half. It will stick together.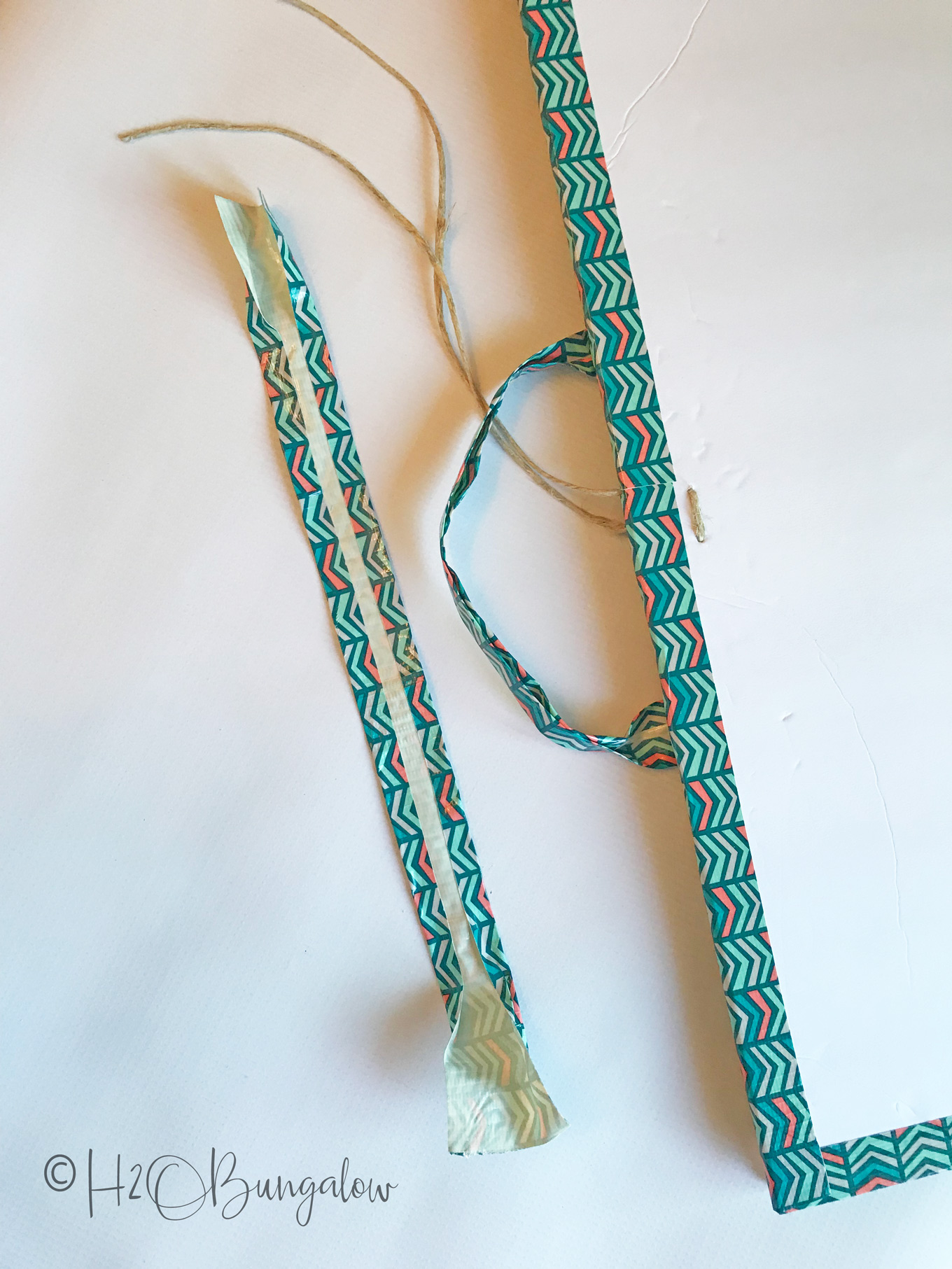 That's it! You've made your own stencil storage.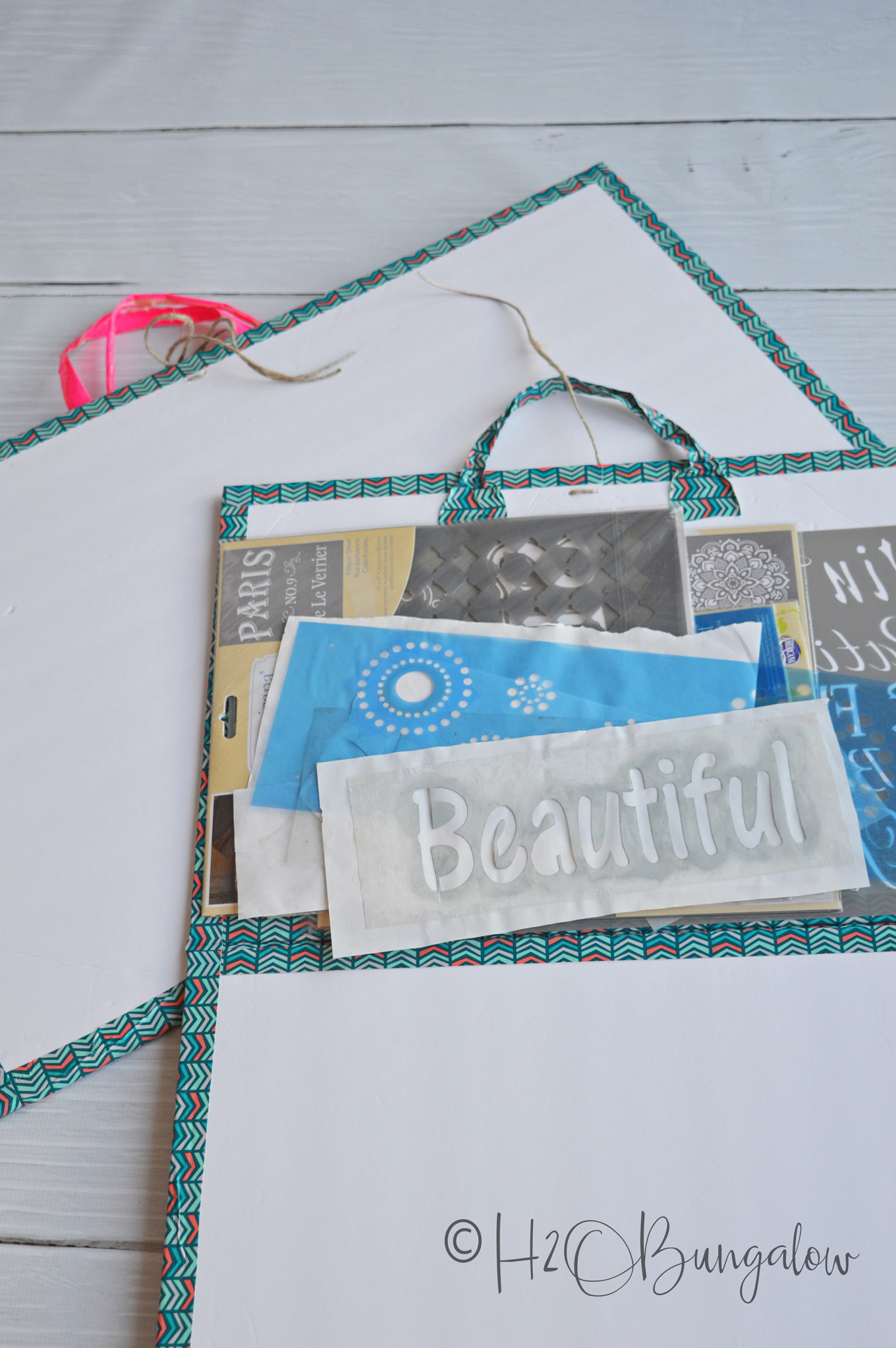 It was like a trip down memory lane as I filled these folders. Holy cow, I've done a lot of stencil projects over the past 5 years! Click here to see a thumbnail of all my home decor stencil projects.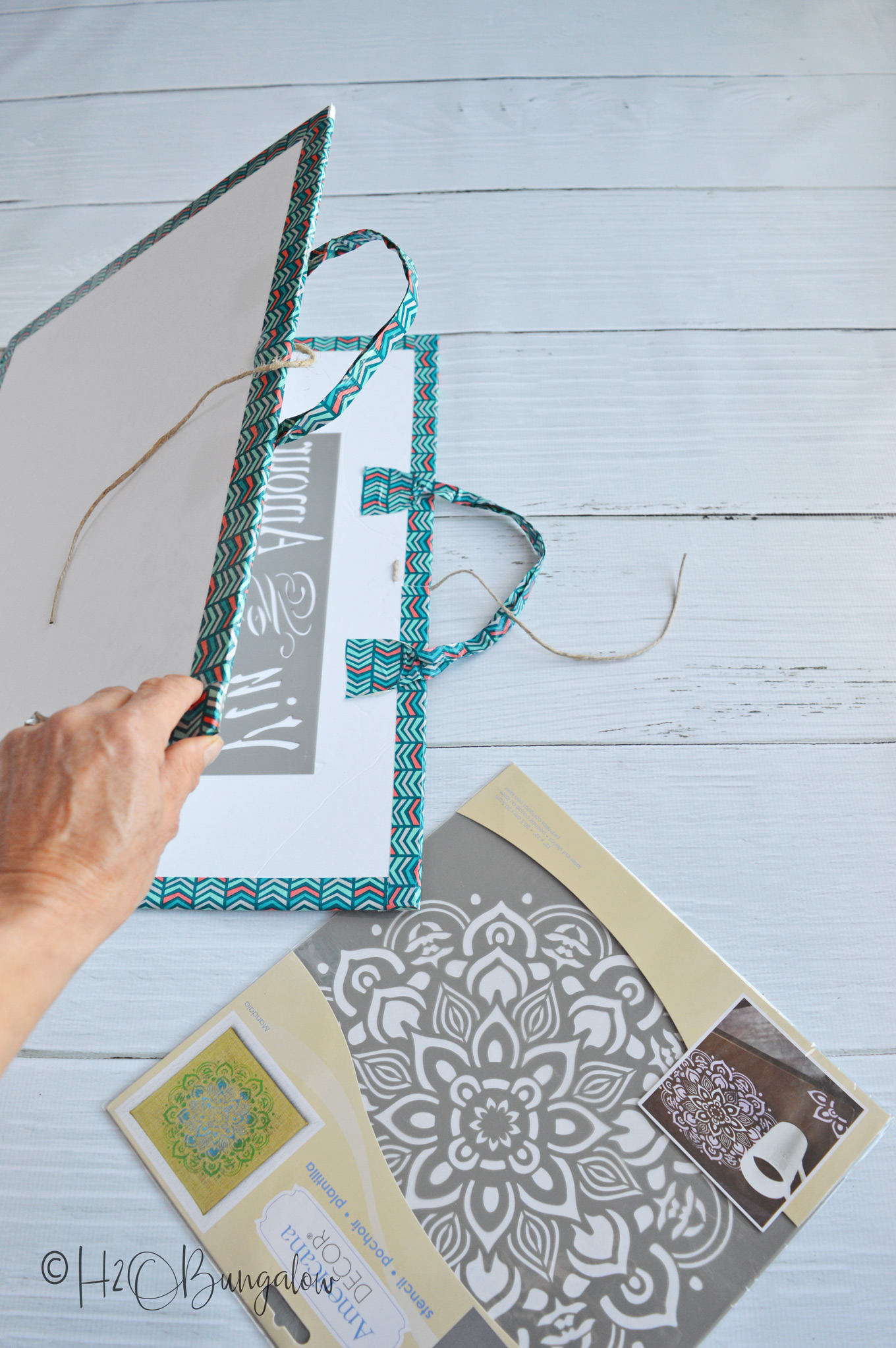 Please pin my how to store and organize stencils tutorial!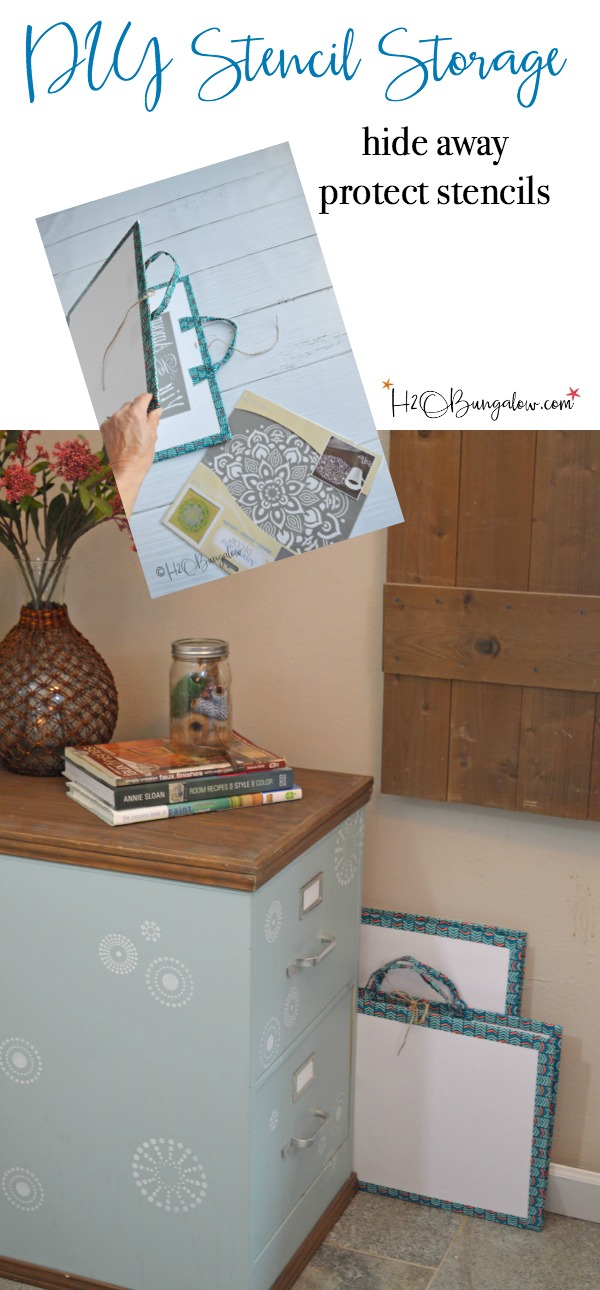 I think you could use my stencil storing idea for other things too. Like keeping kids artwork, or storing and organizing printables.
I like this method of storing and organizing stencils much better than keeping them in hanging files or my brown paper because the stencils don't bend and most of my stencils are too big to fit in a hanging file anyway.
Do you have any good tips on how to store stencils? Share below in the comments!