My big plan for this week was to share a pumpkin decorating DIY project but since I am still on the road in Vermont, as I write this actually, it just didn't happen. I'm still working in the background and look forward to sharing some fun news with you soon. In the meantime, I thought I'd share a few of my favorite pumpkin decorating inspiration photos. If you need more inspiration, check out my Coastal Fall Decor Ideas.
I love white pumpkins, they elevate the mood and add sophistication. Can you see these on a pretty table?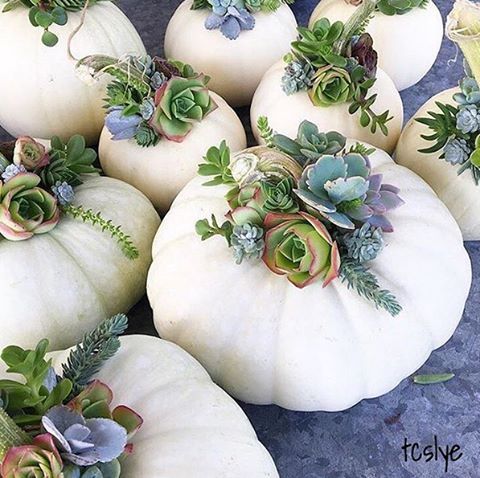 Group several sizes of pumpkins together to fill in an empty space. Add textured accents for interest.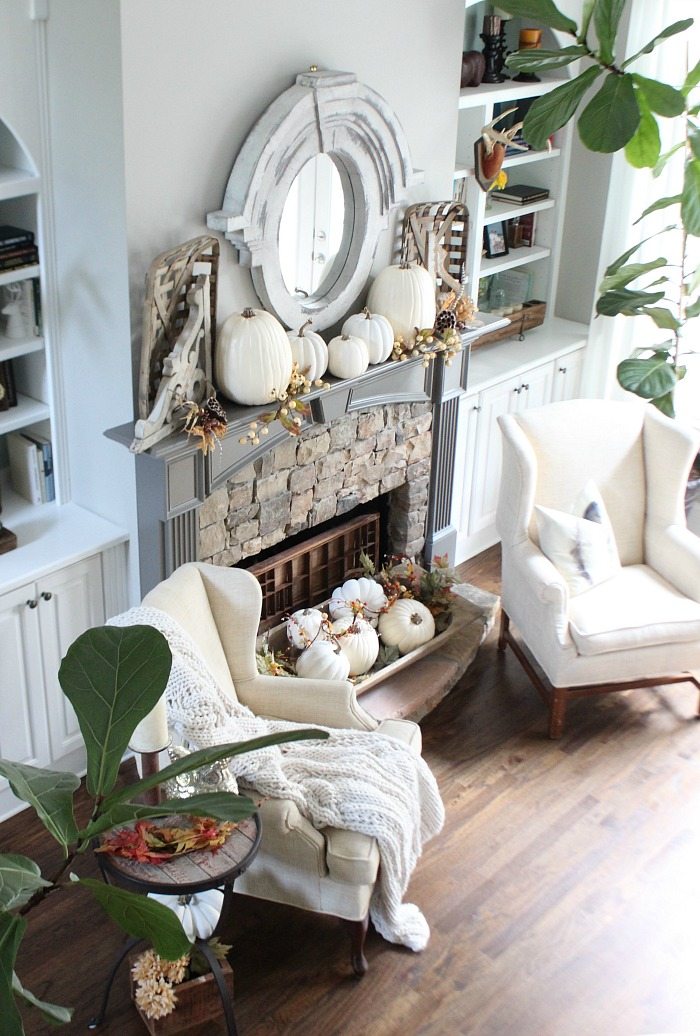 Decorate a front porch with pumpkin planters filled with fall mums.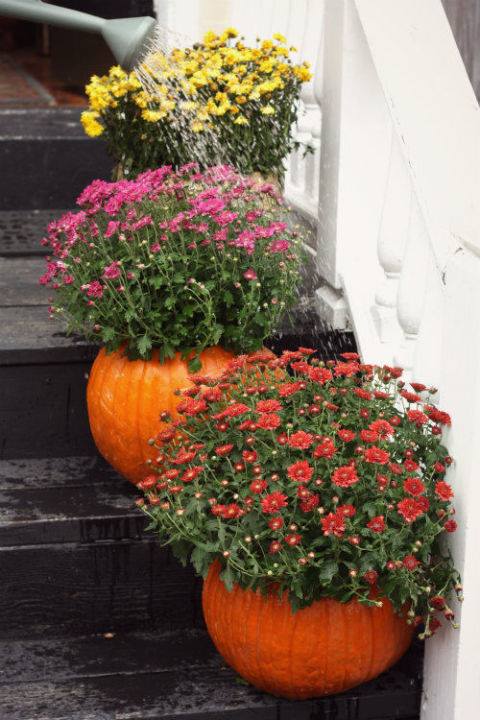 Painted pumpkins and gourds complete a tablescape.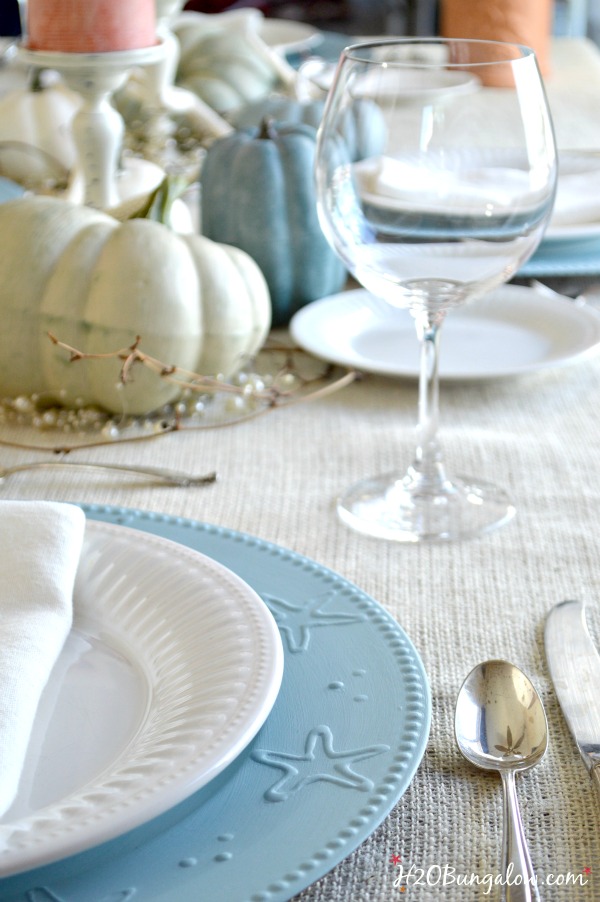 Add the unexpected.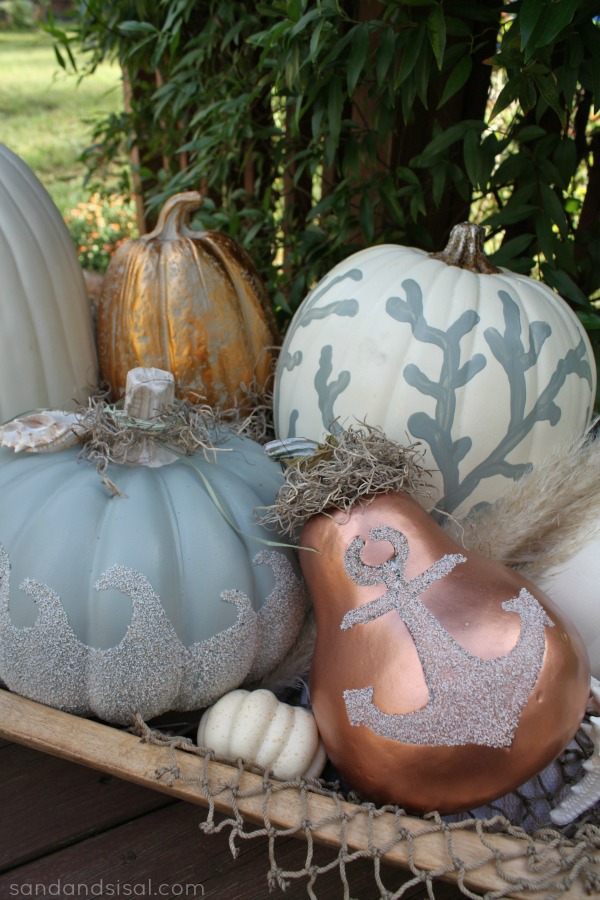 Pumpkins stacked in a vase of colorful flowers. I'd love this in an entry hall, on a table or as a pretty hostess gift 🙂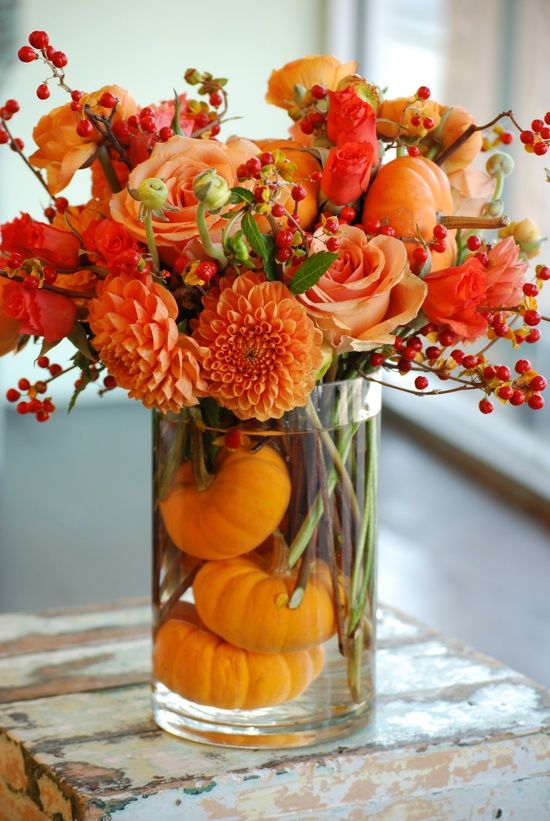 Transform a spot with simple layered fall pieces.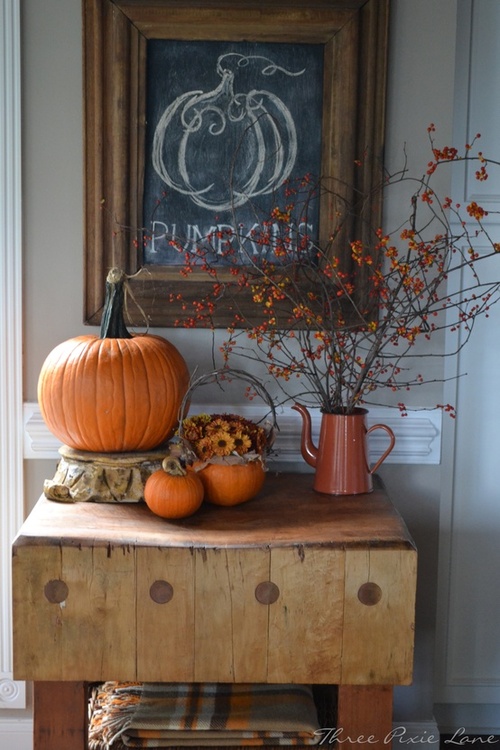 Fall decorating is one of my favorite times. It inspires me to try new groupings, play with textures and bring in my favorite earthy colors that nature creates. It makes me want to bundle up and sit by a fire with a warm cup of hot cocoa, enjoying an evening with good friends and good conversation.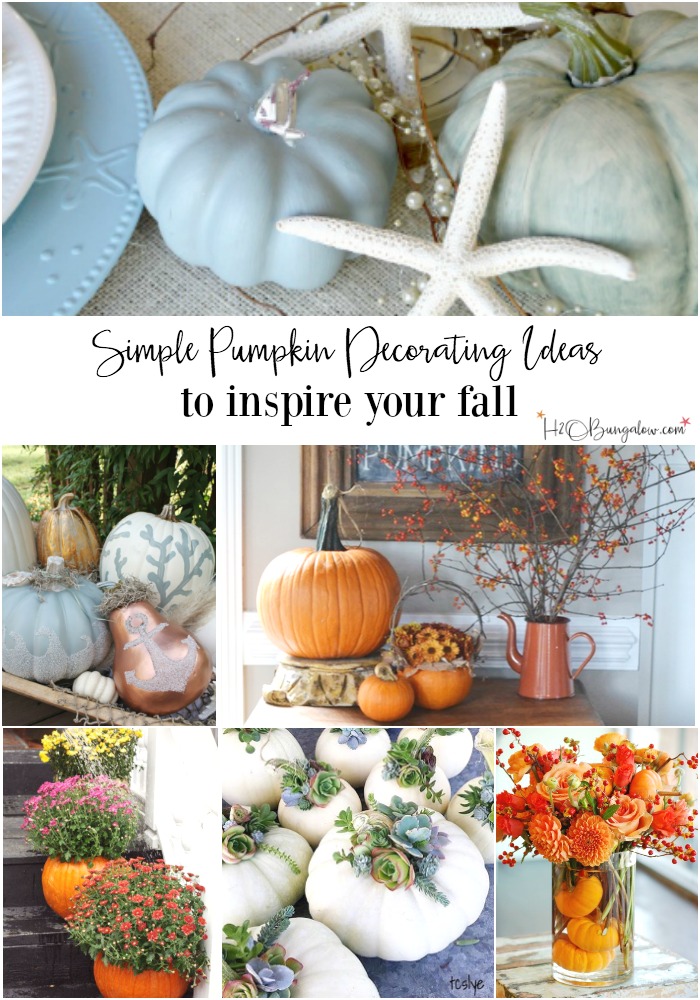 Do you have a favorite go-to simple pumpkin decorating tip or trick you love in your home? Share below!
You may also like these other fall projects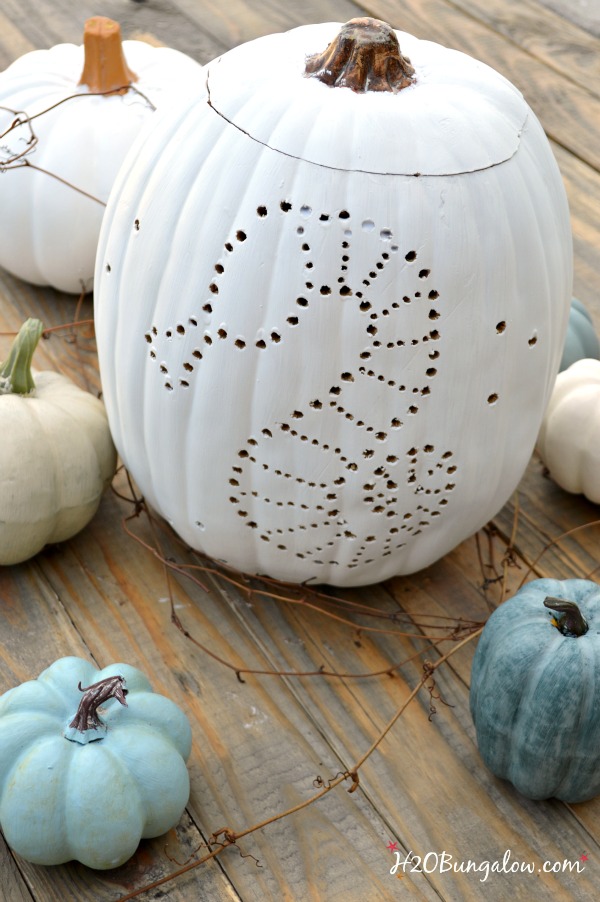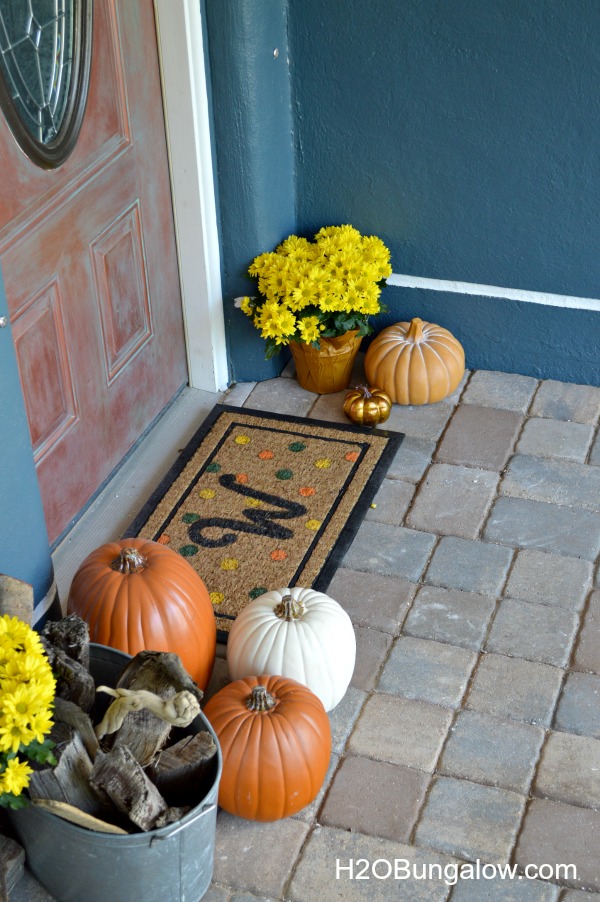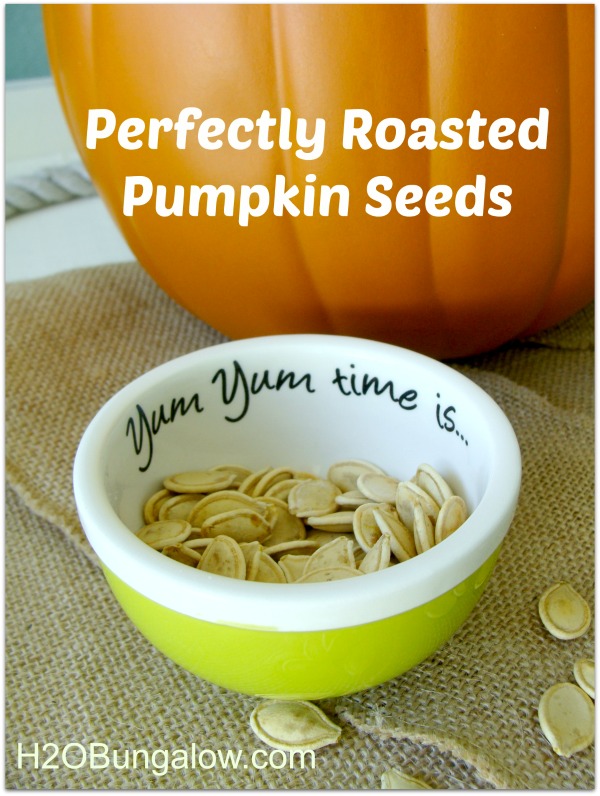 Perfectly Roasted Pumpkin Seeds