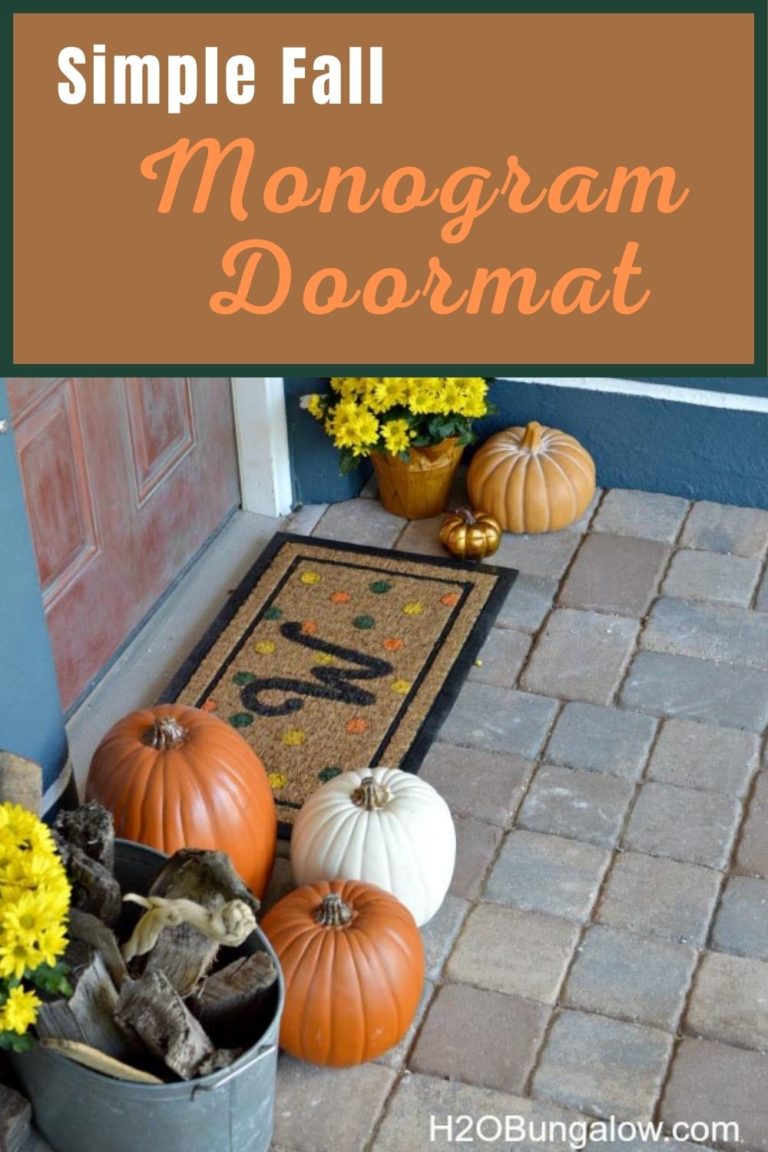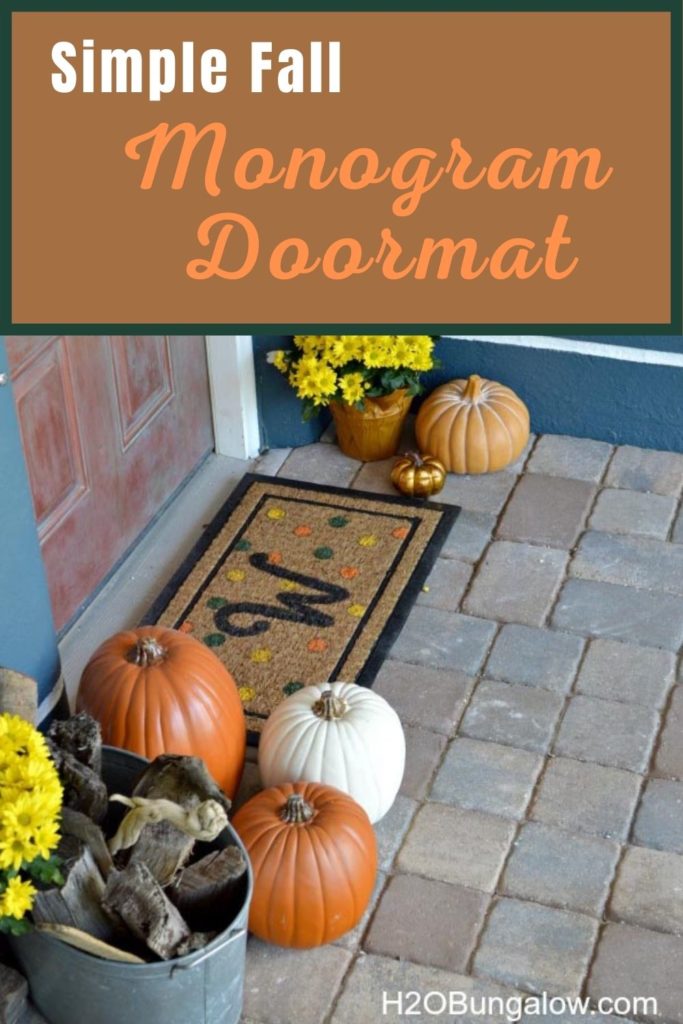 I made this simple fall monogram doormat for the fall tour event of The Home Tour blogging group I've recently joined.
It's a little challenging to decorate for fall when it's 96 degrees outside. We live at the beach and I don't think there's a leaf within several miles that turns any shade of color this time of year.
But the calendar tells me it's fall. So 96 degrees or not, I'm going to pretty things up for the season:)
As an Amazon Associate I earn from qualifying purchases. I use affiliate links to help you find the products I used. If you make a purchase I get a small commission at no cost to you.
A fall monogram doormat is just the place to start decorating for the season.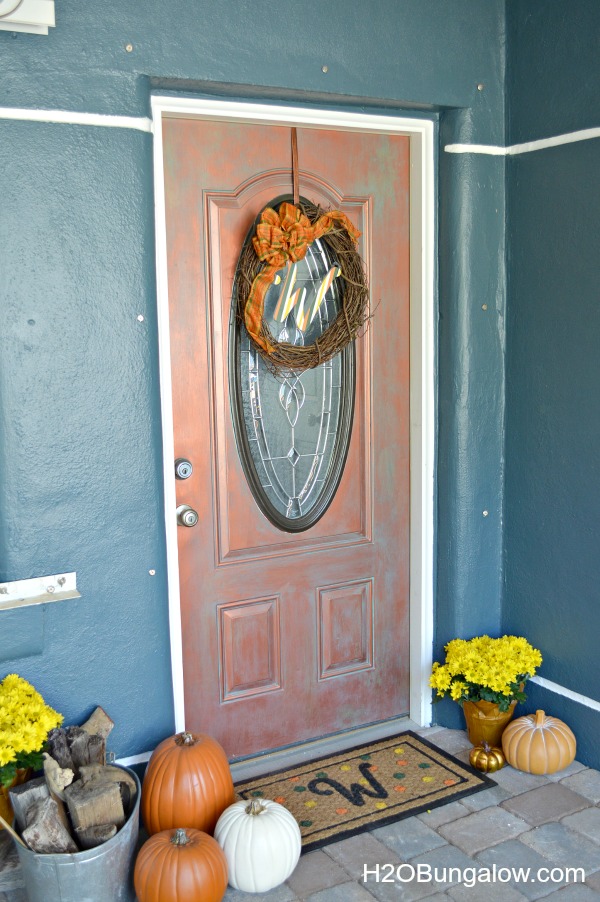 I had a plain Ikea doormat waiting for a project like this one. I used outdoor craft paint that matched the colors of a monogram door wreath I made earlier this week and a sharpie for outlining.
I traced around one of the paint bottles to make the big polka dots. Choosing which style of the big "W" letter was the hard part:) Use a small flat brush and paint in the polka dots and the big letter. That's all there was to making this fall monogram doormat.
Simple!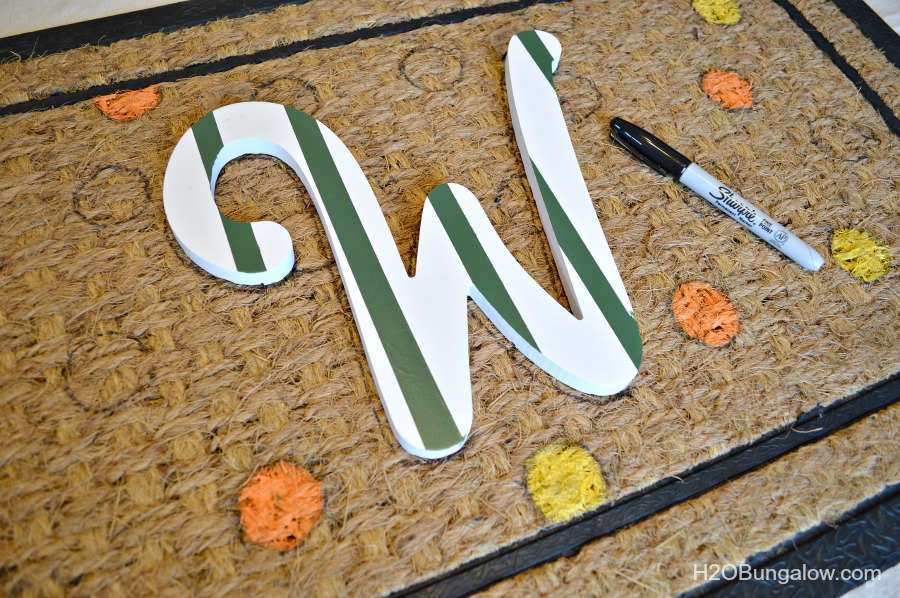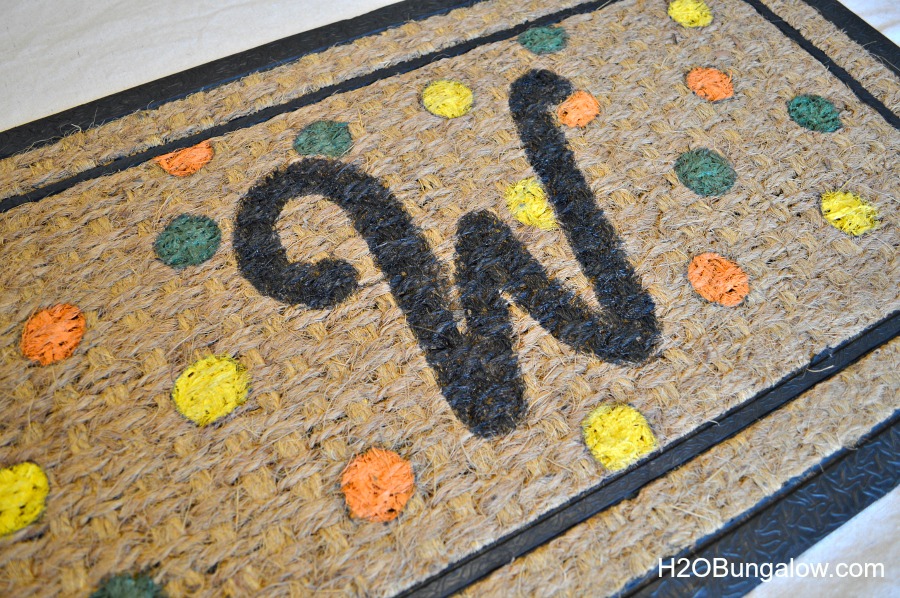 It was easy to make this a fall monogram doormat. I love the bright and cheery fall colors. They'd come close to what leaves might look like changing…if we had some:)
The little bit of color and fall cheer my monogram doormat adds is just enough color to feel like fall.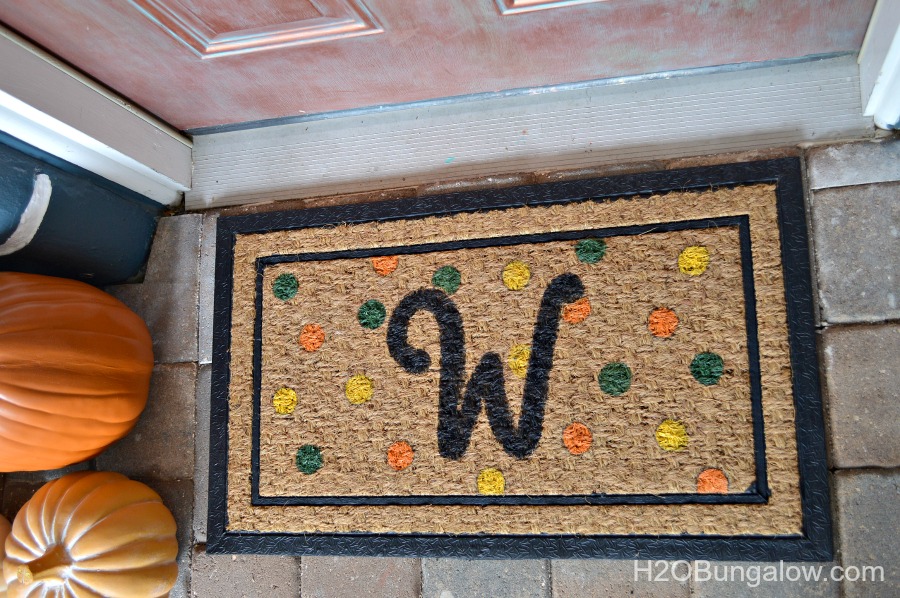 This is the matching monogram fall wreath I made earlier this week. I like the stripes and polka dot contrast. Don't you?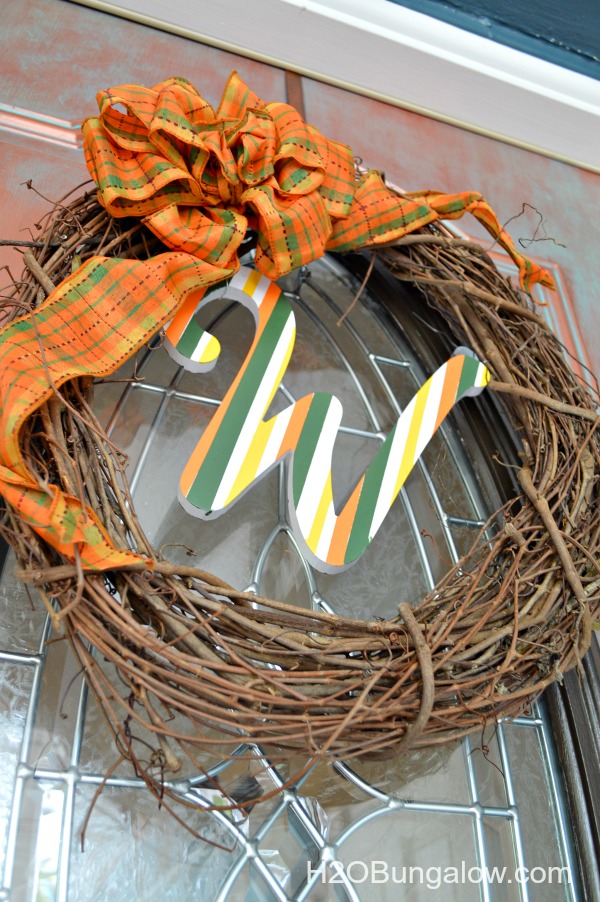 Yes, my front door is aged copper. I faux painted earlier this year. I love it for the fall season.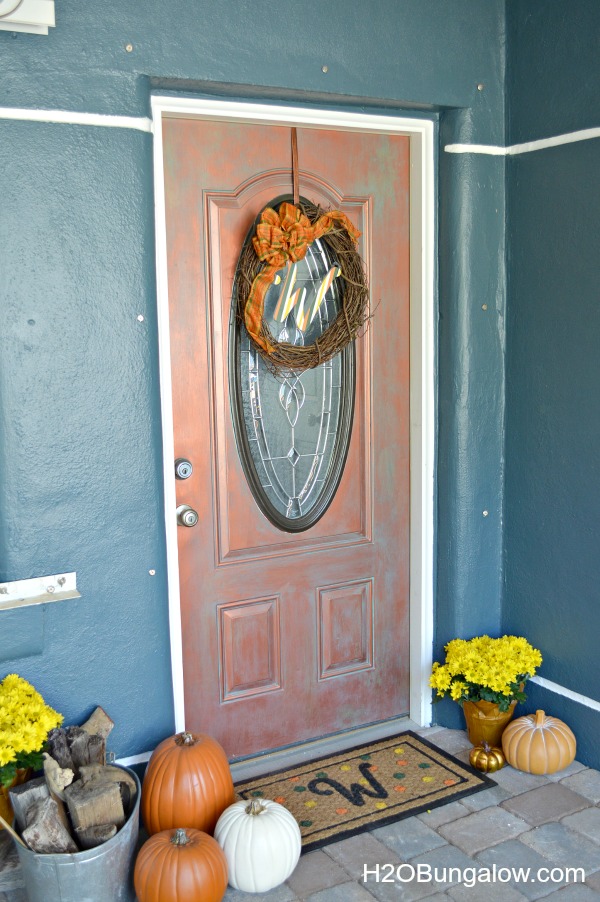 This is the first house I've had that has a front porch.
I made this bench last spring. I've wanted a front porch with a bench for years. A place to decorate for the seasons that said hello and welcome.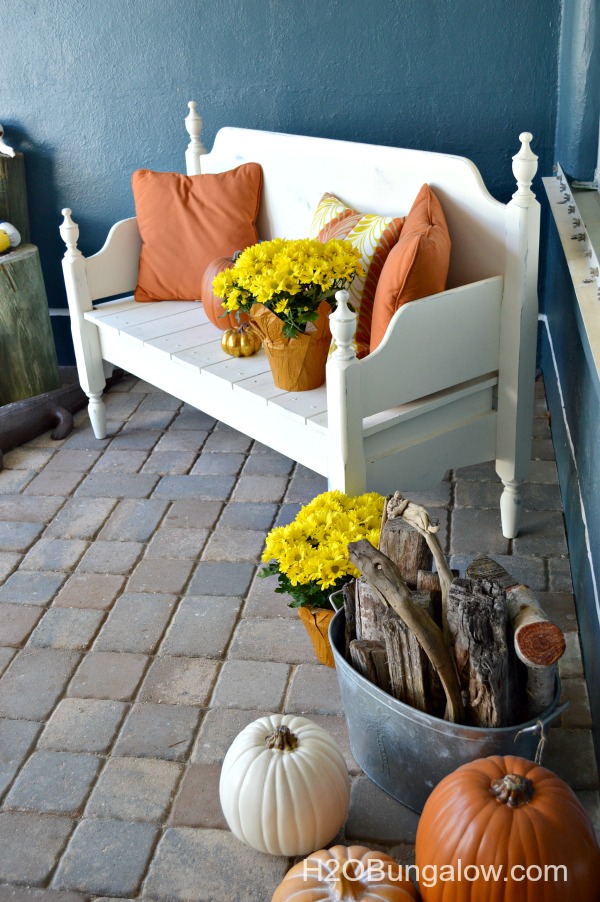 I have faux pumpkins because real ones wouldn't last a few days with the Fl heat and humidity.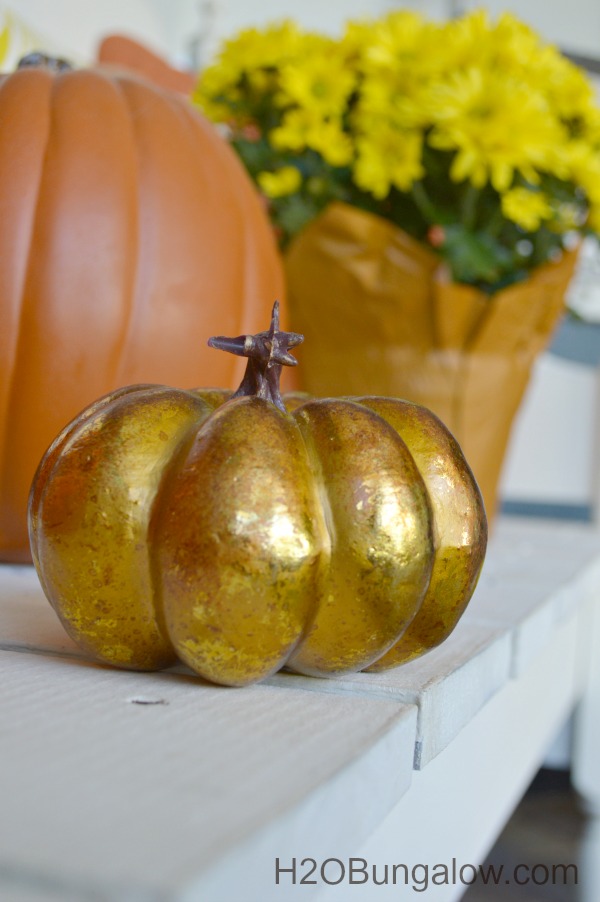 I found this galvanized bucket in Pensacola a few weeks ago and filled it with fireplace wood and some of my favorite driftwood pieces I've collected. We'll use the firewood in our outdoor fireplace in a few months when Florida cools down.
Then it will feel like fall. We'll sit and watch the sunset,
with a nice warm fire,
and a steaming mug of hot chocolate with a warm throw blanket across our lap:)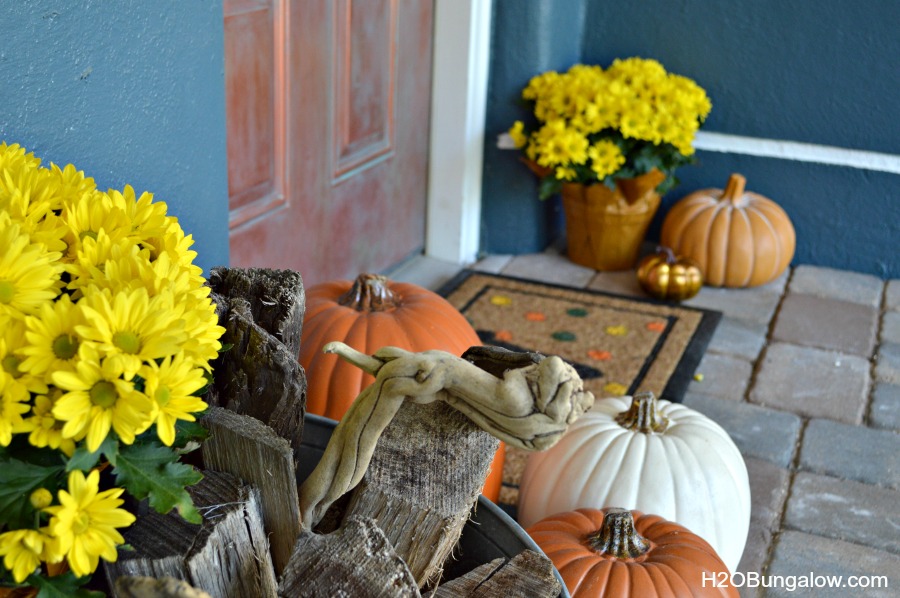 I might have to wait a while for all that, but… in the meantime.
Love a good dose of DIY home decor, home improvement, the challenge of woodworking and creative ways to make your home look fabulous?
Me too!
This project was featured on