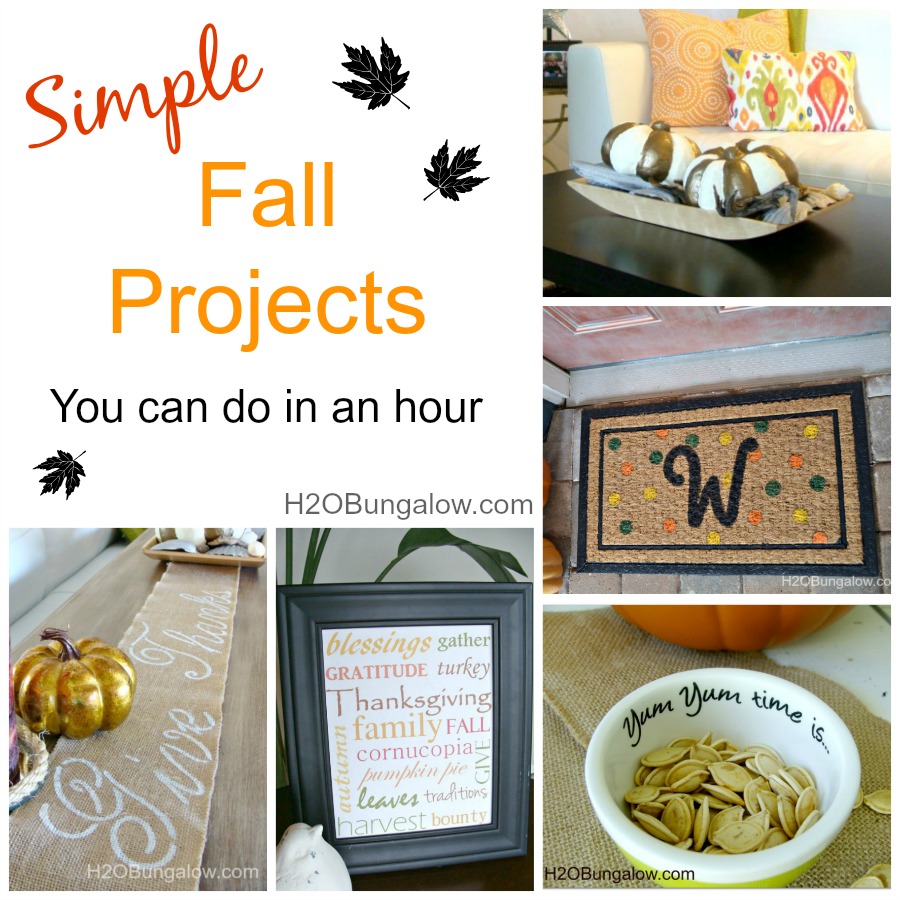 Now that our construction is finally winding down I can concentrate a little more on seasonal cheer and start to prepare for the fast approaching holiday season. We are still navigating around boxes, stepping over tools and haven't yet moved back into our side of the house. With all of this going on I need simple fall projects to welcome in the fall season.
I know I'm not the only one short on time who wants a little fall decor!
So, I figure this is a great time to share how an hour and a few simple supplies can fallify your home.
It's still blazing hot outside most of the time and we don't have leaves that turn any sort of pretty colors. However, I did welcome in the season with happy fall colors anyway with my Simple Fall Monogram Doormat that I made a few weeks ago.
Can I tell you how excited I was to see that Good Housekeeping included it in thier Fall Porch Decorating Ideas!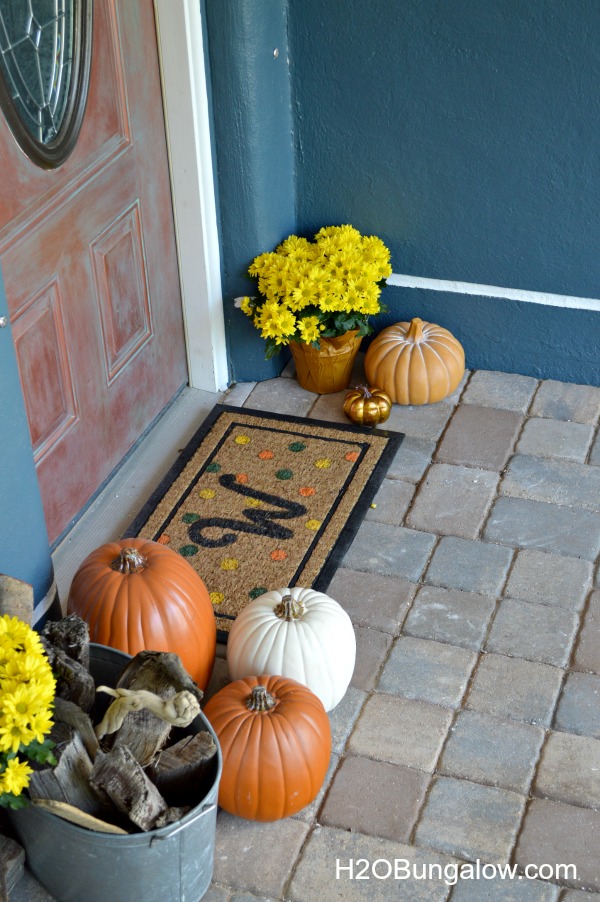 Burlap feels like fall to me. I love all things burlap for any decor I can add it to. My No Sew Give Thanks Table Runner I made last year is still one of my favorite simple fall projects. I made it last year while I had morning coffee at the table..quick & easy!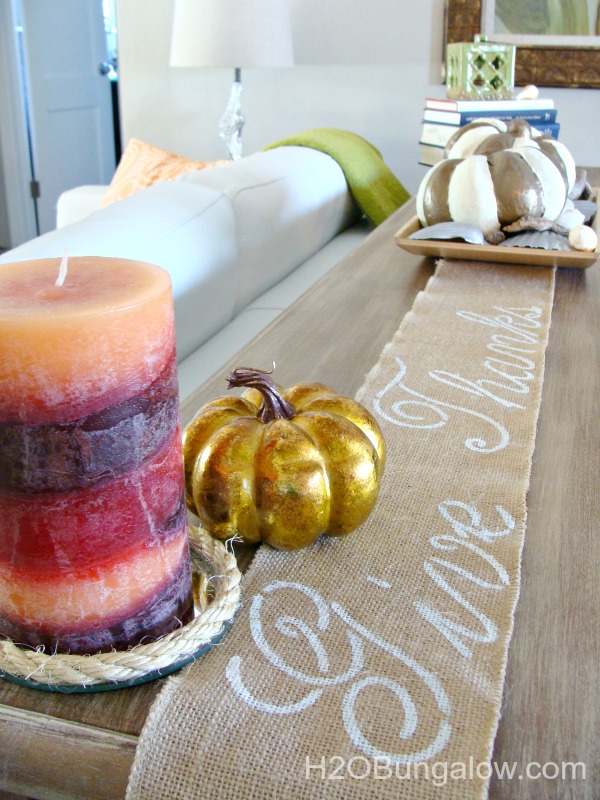 I almost forgot I had this until I saw the post in my archives! This darling subway art is welcoming at my entry table. The beautiful thoughts it brings to mind as I read each word makes me smile every time I walk by. It's the easiest of my simple fall projects!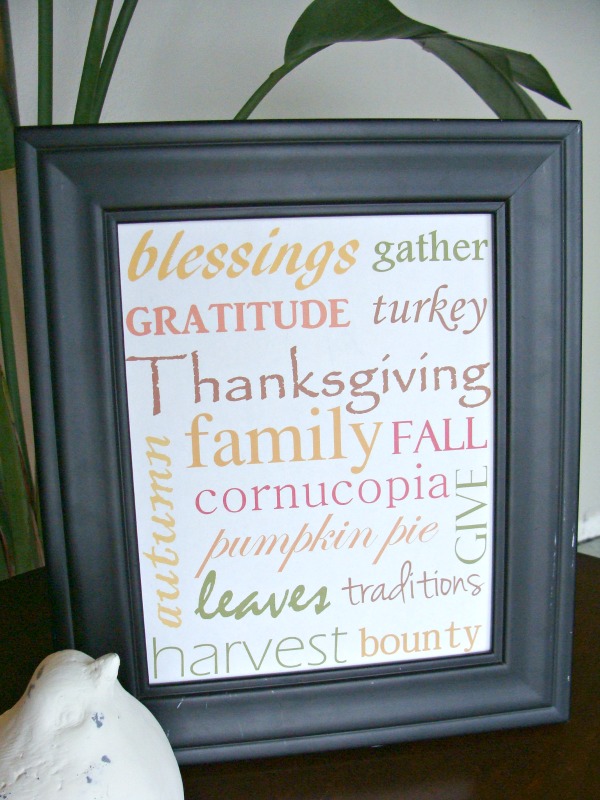 These cream and metallic painted paper mache pumpkins look good anywhere I put them.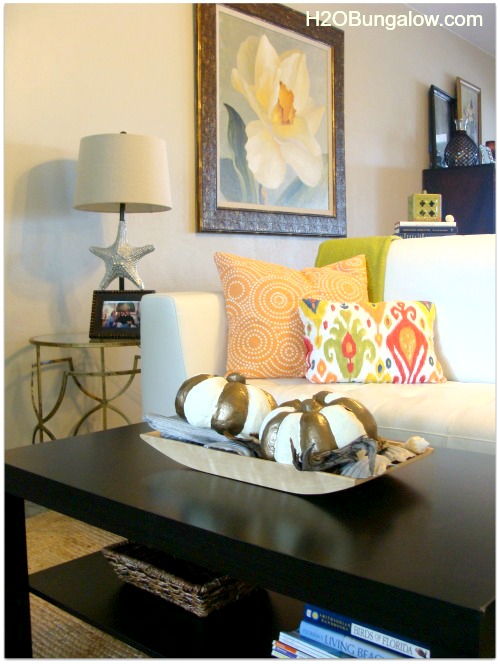 Our pumpkins are faux since real ones would be mushy in a few days with our heat. But I roast pumpkin seeds every chance I get to carve a pumpkin. Usually when I have a grandchild visiting. I have the Best Roasted Pumpkin Seed Method and recipes for sweet and savory pumpkin seed roasting!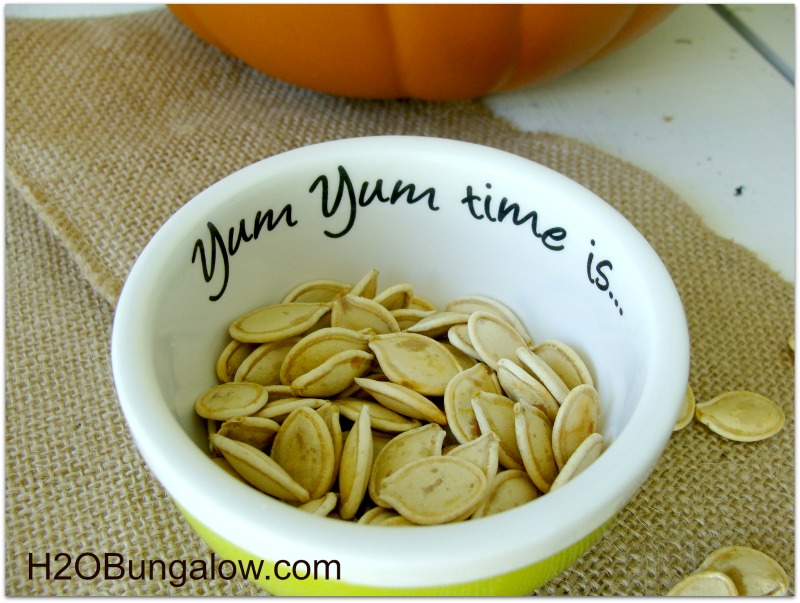 I've always wanted to have a home beautifully decorated for the holidays. Someday, I might have the time to spend hours and hours to get "the perfect" look. Until then, I'm going to be happy with my simple fall projects that don't take a huge time commitment but still look great!
Which of my simple fall projects are your favorite? If you need more information check out my Fall Coastal Decor Ideas.

I know you don't want to miss a single creative idea I share! Sign up for my email here or follow me on Bloglovin here.