Save space and make unpacking a lot easier next year when you follow these tips to organize and store holiday decorations.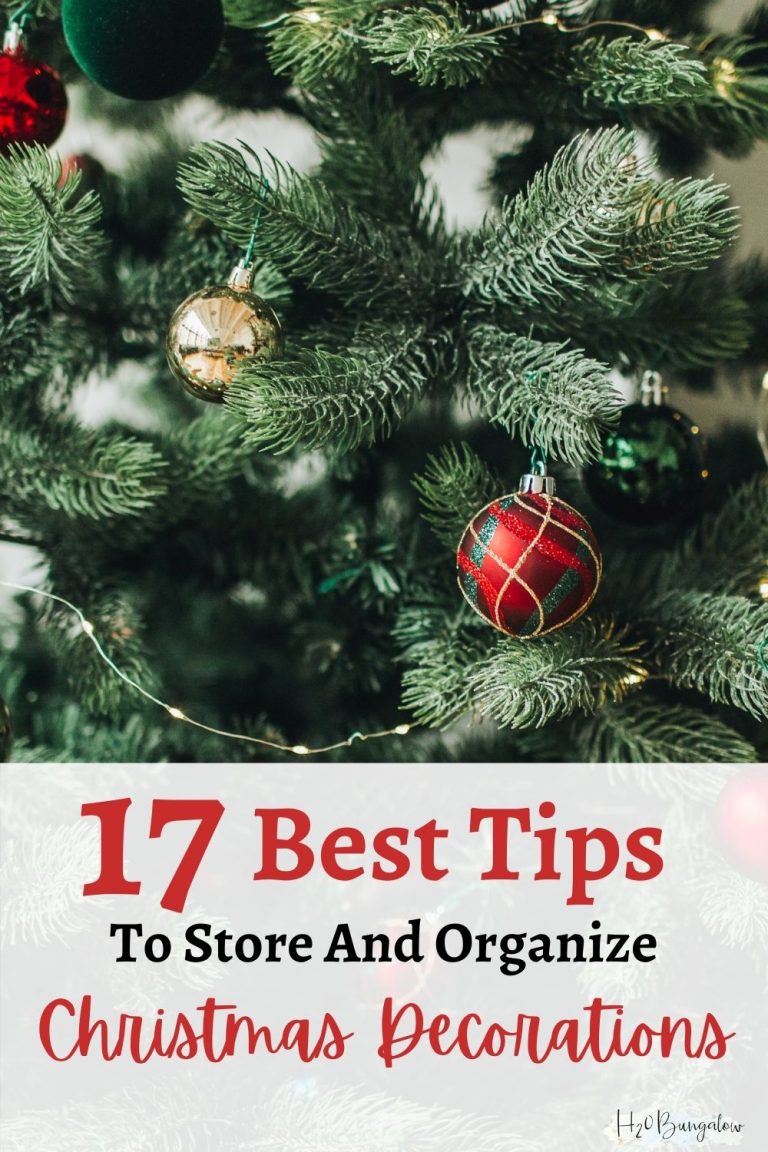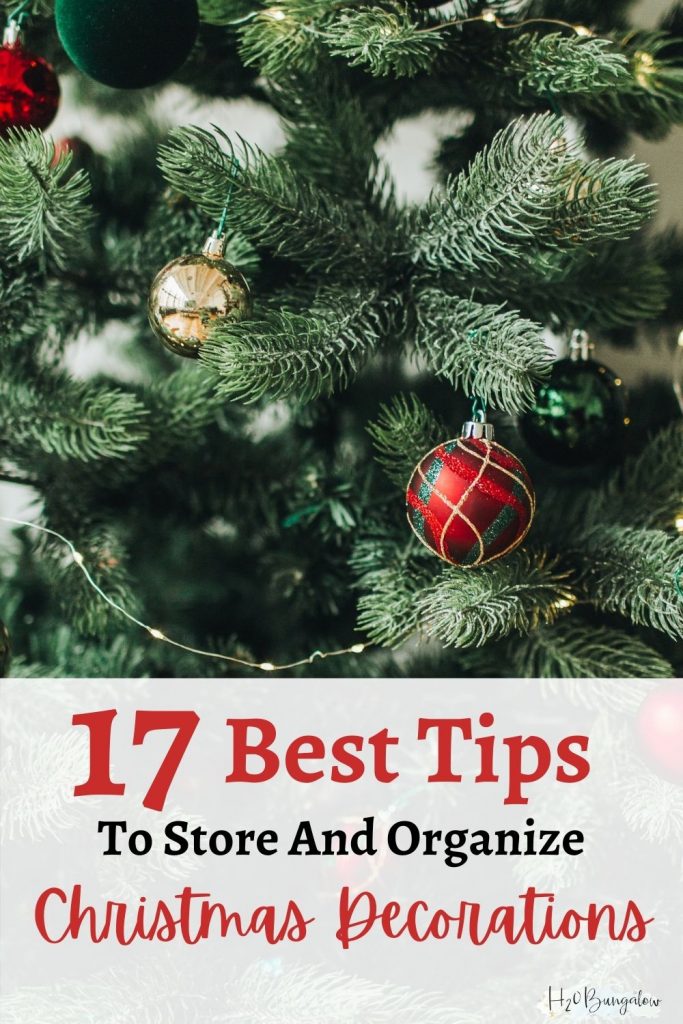 Today I'm sharing my best tips to organize and store holiday decorations. Organizing Christmas decor when you pack it away saves loads of time the next year when you're ready to put up the holiday decor again.
Most of the time we decorate for the holidays early. As a blogger I have to get my holiday DIY projects and decor posts published early. By the time Christmas rolls around I'm ready to pack it all away and get back to normal. So a day or two after Christmas I'm ready to organize and store my holiday decorations away.
This post contains affiliate links, as an Amazon affiliate I earn a fee from qualifying purchases at no additional cost to you. Thank you for supporting H2OBungalow!
Tips to Organize and Store Holiday Decorations
It's taken me years to get some of these holiday packing tips down to a quick science. I start packing away Christmas by packing and storing holiday decorations into small sessions.
I usually start on the inside of our house and pack up the everything but the Christmas tree and the front door garland.
My next un-decorating task will be taking down the outdoor Christmas decorations and lights. Last, I tackle the Christmas tree.
Pack each area of un-decorating together in the same container. That way they'll all be together when unpacked next year.
De-clutter and weed out broken items or what you won't use again.
Use sturdy boxes. We use the extra-large plastic containers with locking lids and smaller ones that fit inside the big ones.
Use the same size storage containers so several crates will stack and nestle well together.
Label the contents of each box at the end and stack them with the labels outward so they can be read.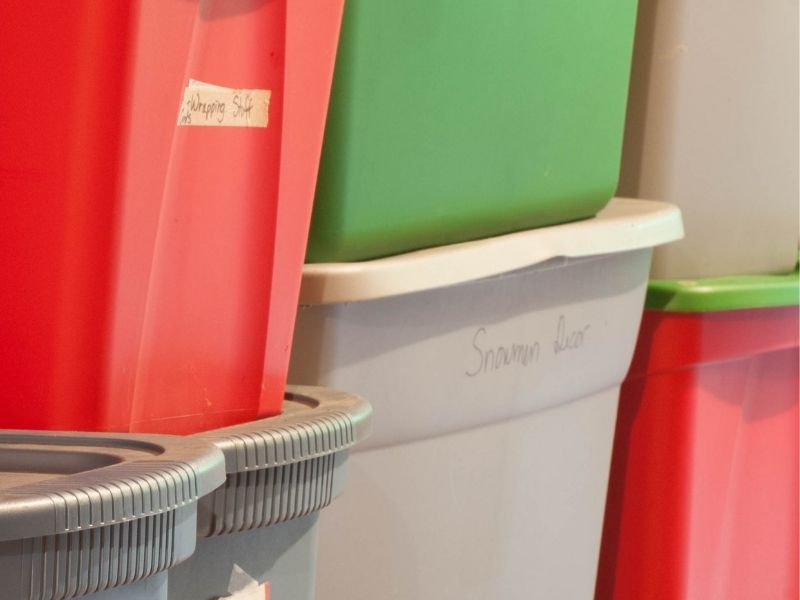 Christmas Decoration Storage Ideas
Pack away a tree
Modern artificial Christmas trees look so real and they can be pricey too! I protect our investment with a heavy duty zippered tree storage with wheels.
Best of all, it's lightweight so I can take it out and put back in the garage myself.
Ideas to store Christmas garland neatly
String faux greenery through large plastic garbage bags end to end (like a sausage) and gently fold it into a storage box. Taking out intact is a breeze! This works especially well when you have lots of ornaments on your garland.
Layer using newspaper in between each one to protect and prevent tangles.
Plastic water or soda bottles keep bead garland tangle free.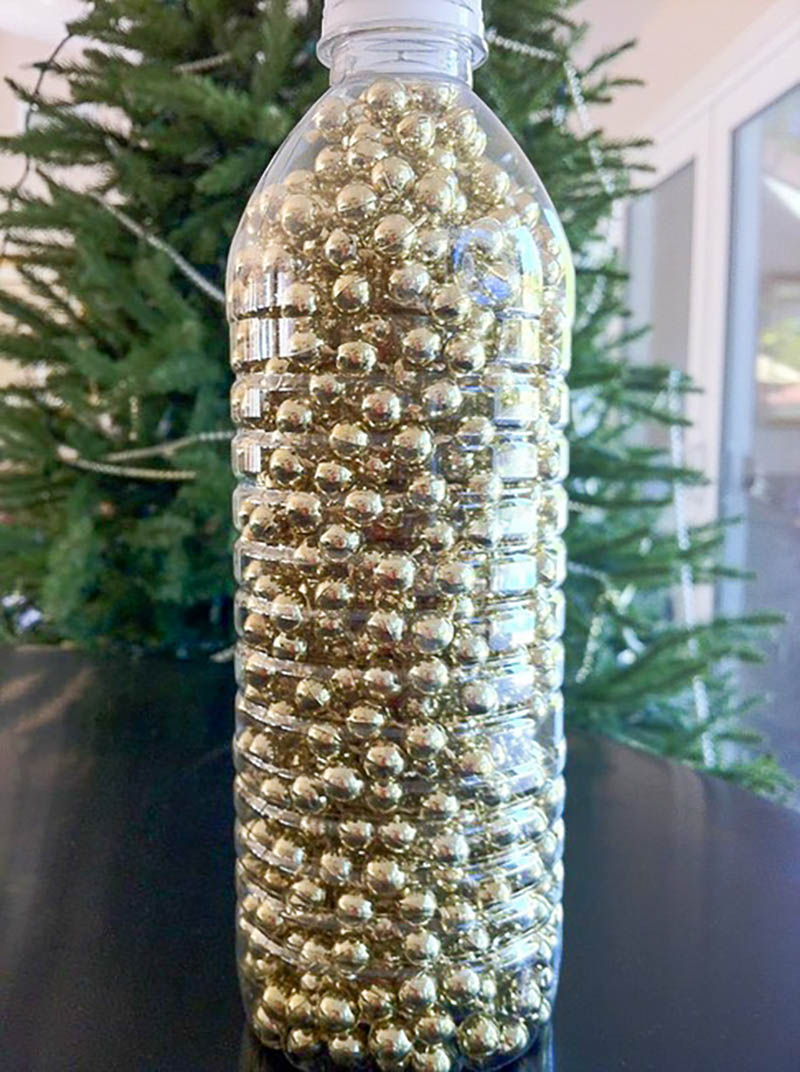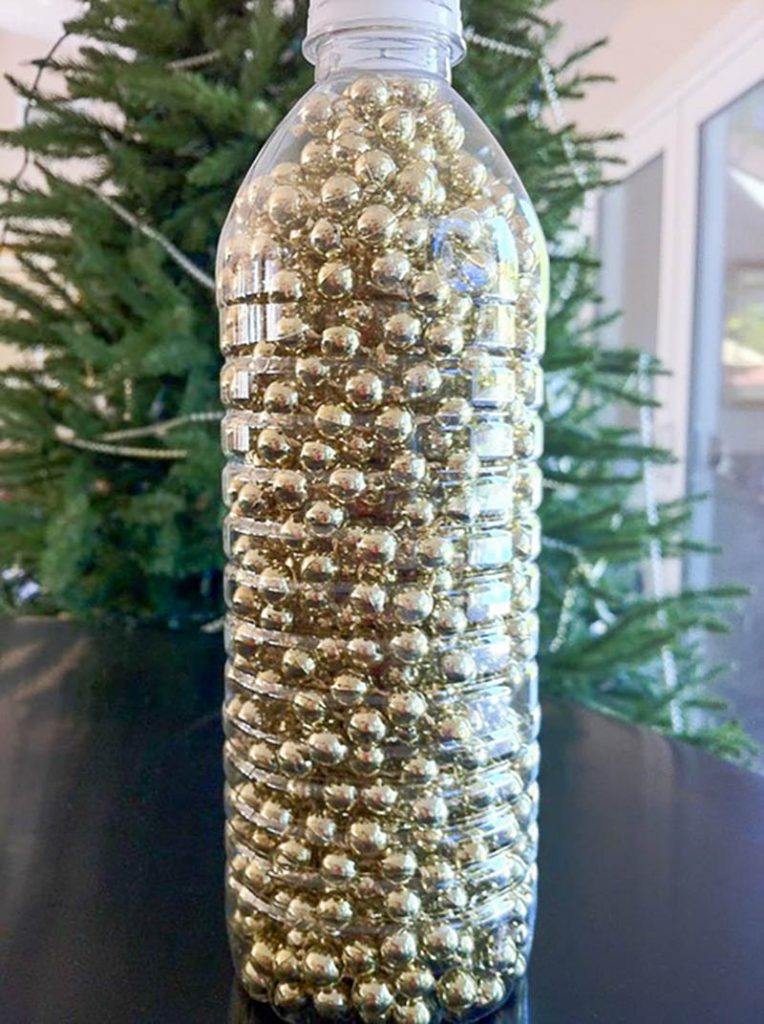 Creative Christmas Ornament Storage
Use plastic cups to store individual ornaments.
Use egg cartons to store small and delicate Christmas balls safely.
Use ornaments storage boxes with dividers for individual ornaments.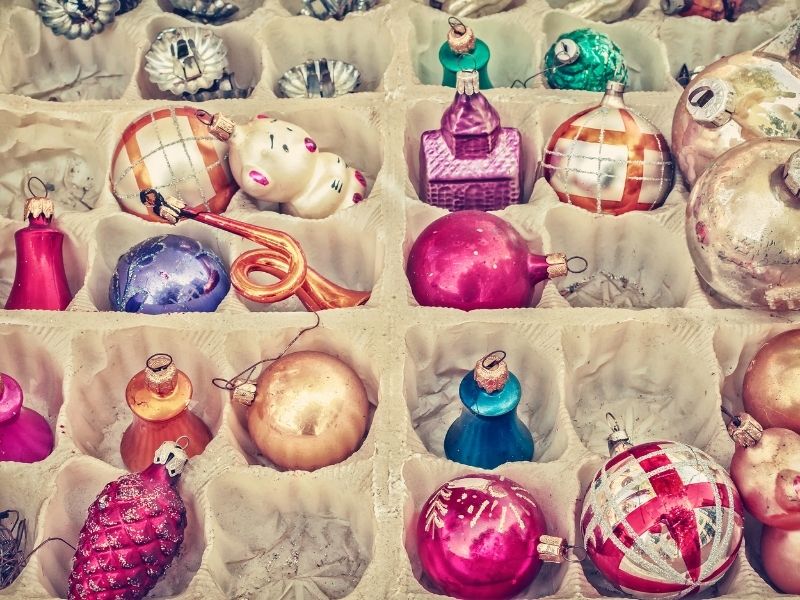 How to store Christmas string lights without tangling them
Try one of these ideas to store Christmas lights to keep them from tangling.
Prevent tangles in lights by putting each strand in a separate bag. Plastic bags from the grocery work great!
Wind string lights around extension cord holders.
Wrap Christmas string lights around pieces of cut up heavy cardboard and line up in a large box.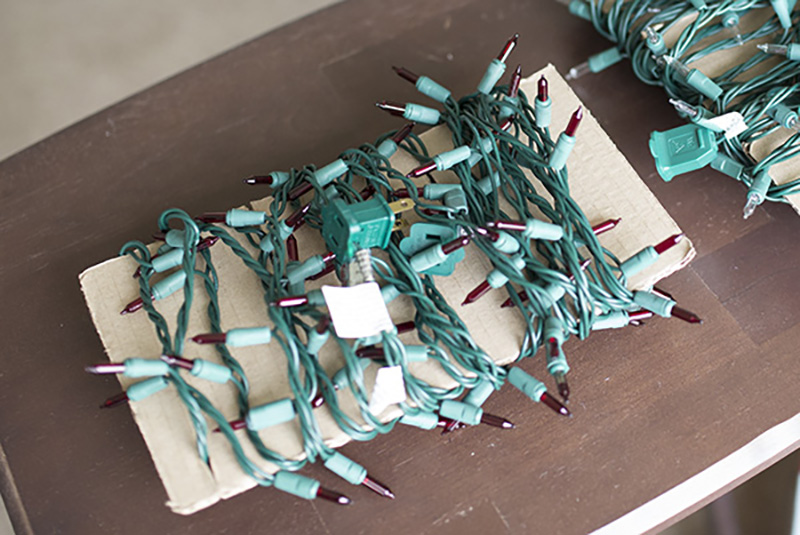 How to Store a Christmas Wreath
Protect large wreaths with a heavy-duty plastic bag and hang in an out of the way place like a garage or attic wall. Contractor bags are heavy duty and last for years.
Store wreaths in a hard plastic or nylon zippered wreath storage bag.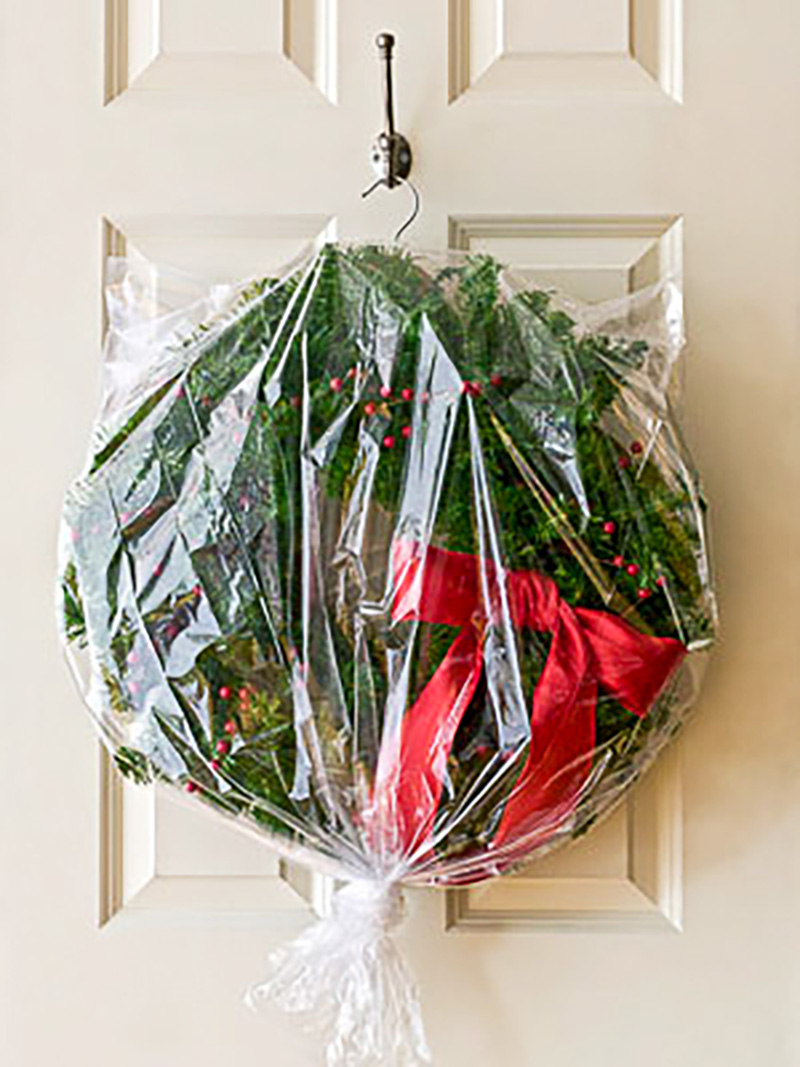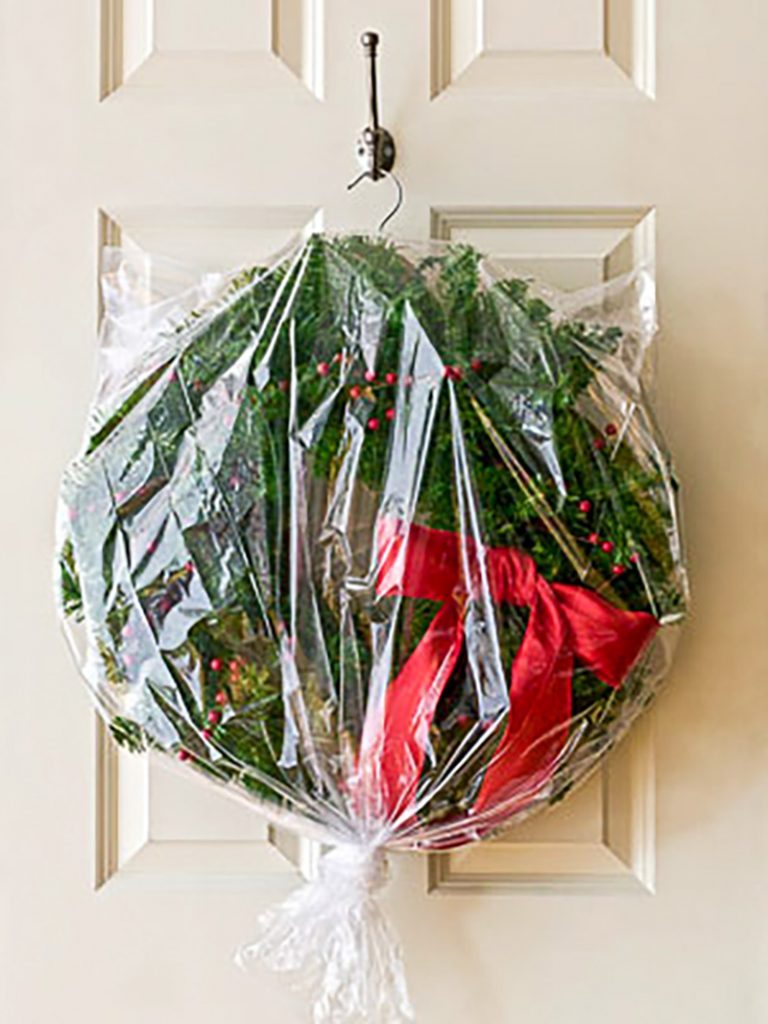 Organizing and packing away your holiday decorations becomes much easier when you break it down into smaller tasks.
Next year when I am ready to decorate for Christmas, I will follow the same process and tackle decorating in small steps. It's quick, takes a lot less time, and best of all, my decorations are organized and easy to find.
Update: It's been a year, we unpacked and decorated our tree and home in record time! What a time saver these tips to organize and store holiday decorations were!
Need more organization help? These are my top organization posts…
5 Creative Ways To Deal With Sentimental Clutter
How To Organize A Small Kitchen And Get More Space
Organizing Strategies For A Small Home
Do you have a favorite tip to share for Christmas decoration packing?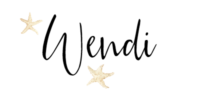 Save my tips to Pinterest!