Summer is flying by and before you know it, school will be starting. The stores are already packed with back to school supplies, and absurdly fall and Christmas too. What the heck! It's still mid-summer. I'm choosing to ignore anything that doesn't fall into the next 30 days on the calendar. Which means back to school. I started thinking this week, that in many ways, the organizing strategies we use in our small house can be applied to preparing for back to school too. I'm talking about how to be ahead of the mad dash and stress of the new school year with a few simple back to school organizing ideas.
Why be stressed if you can avoid it?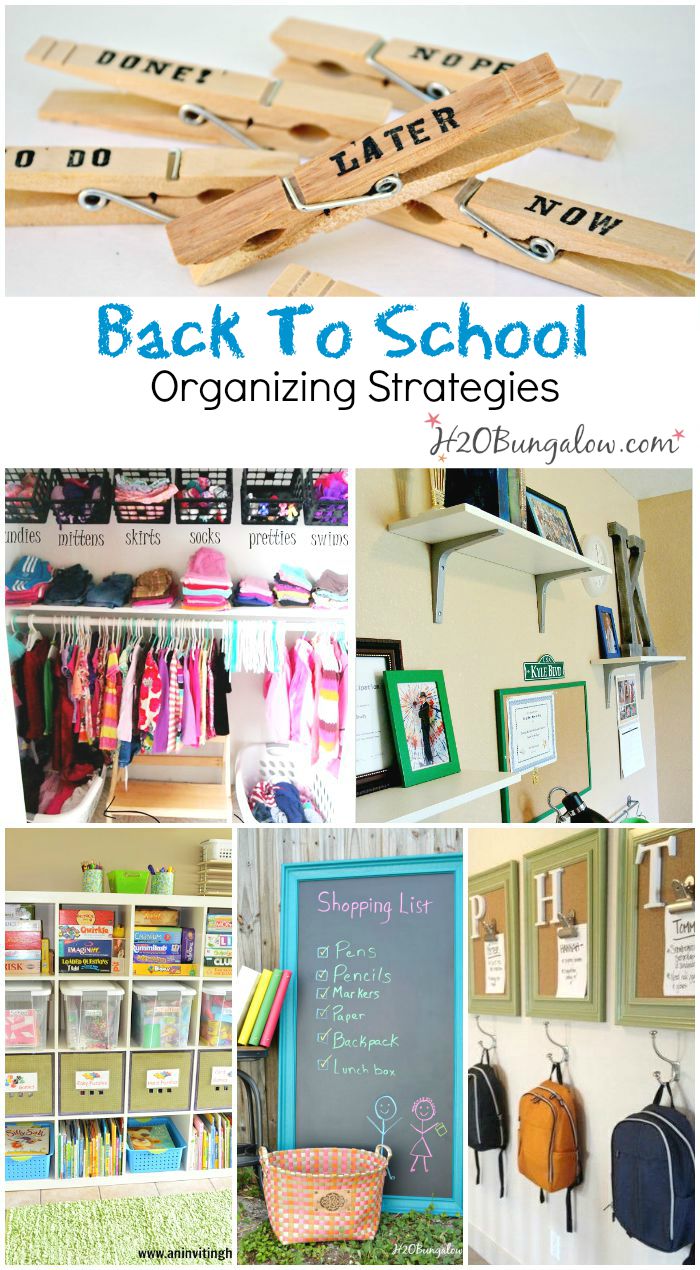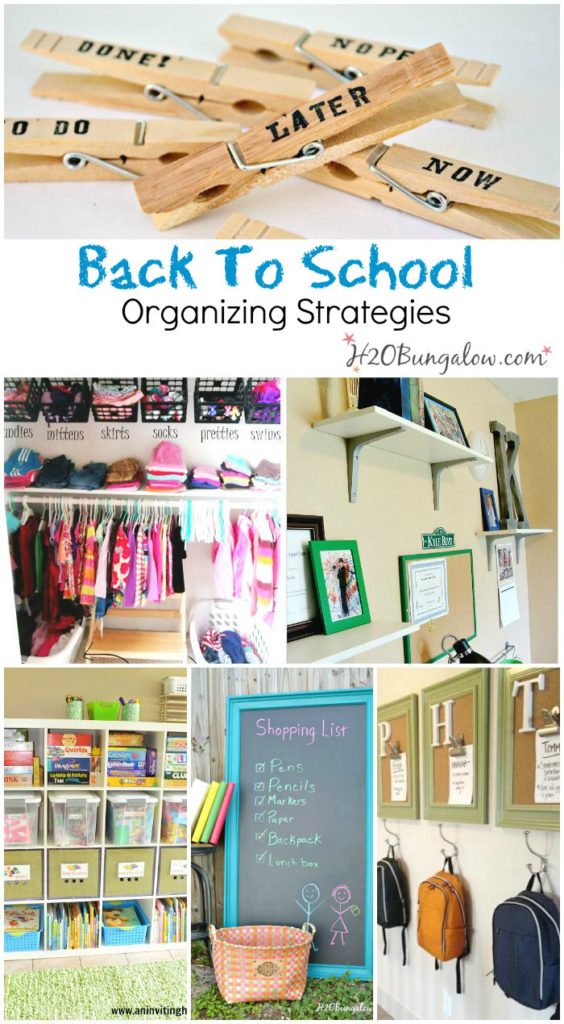 Even though I don't have school aged kids at home anymore, I've survived, suffered and lost countless hours of sleep over my fair share of back to school seasons. I don't miss the crazy mad dash to purchase supplies before the stores run out and the huge piles of homework the kids brought home for me to fill out….at all (I do miss my kids being little and still wish I could hug my little ones once more).
If we were visiting over a cup of good coffee or tea, and I was asked to share my top back to school organizing ideas to save parental sanity, this is what I would share.
Top 5 back to school organizing ideas.
#1. Get to the heart of the matter, start with the kids rooms.
Tweens and grade school kids love their stuff, and they usually have lots of it. Why not weed out and find a place for their stuff before school starts? My Organize a Tween Room and Get Rid Of Clutter was budget friendly and made a huge difference by giving him a place for his cherished clutter belongings 🙂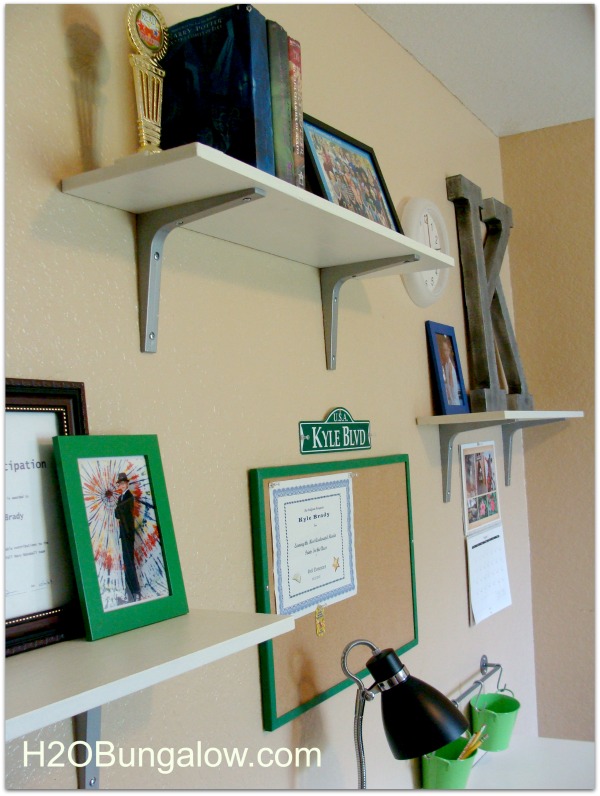 Make a place for everything.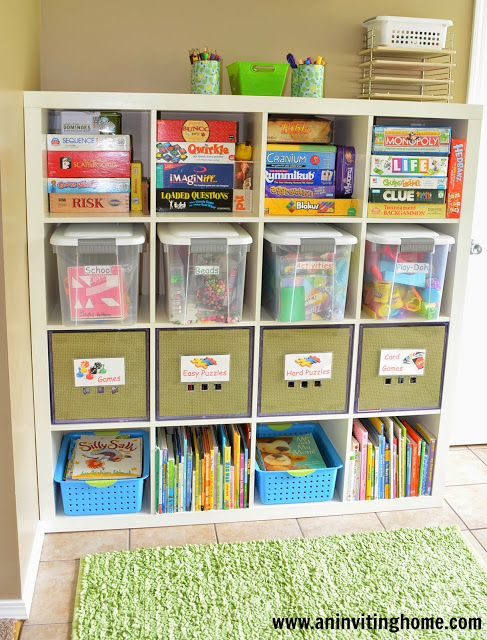 Right down to the closets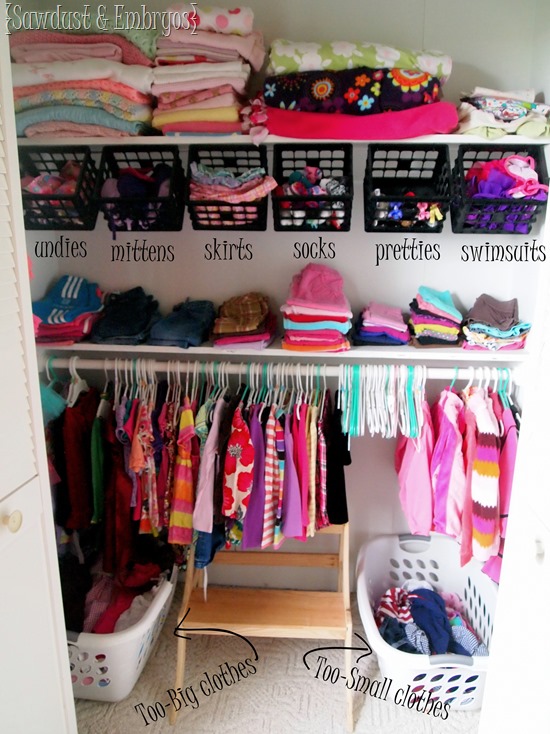 …and drawers.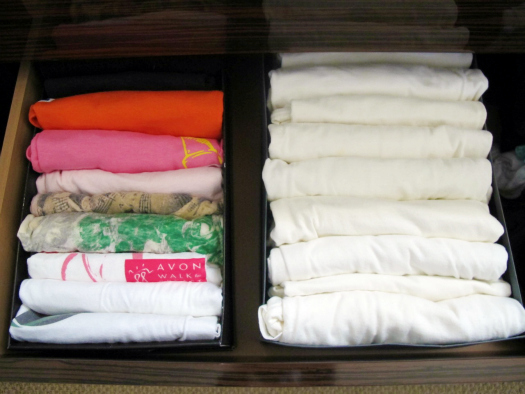 #2. Make communication easy & fun.
A DIY Giant Chalkboard is a great place to leave notes and reminders. It's also fun. Kids will follow new routines so much better when they are fun!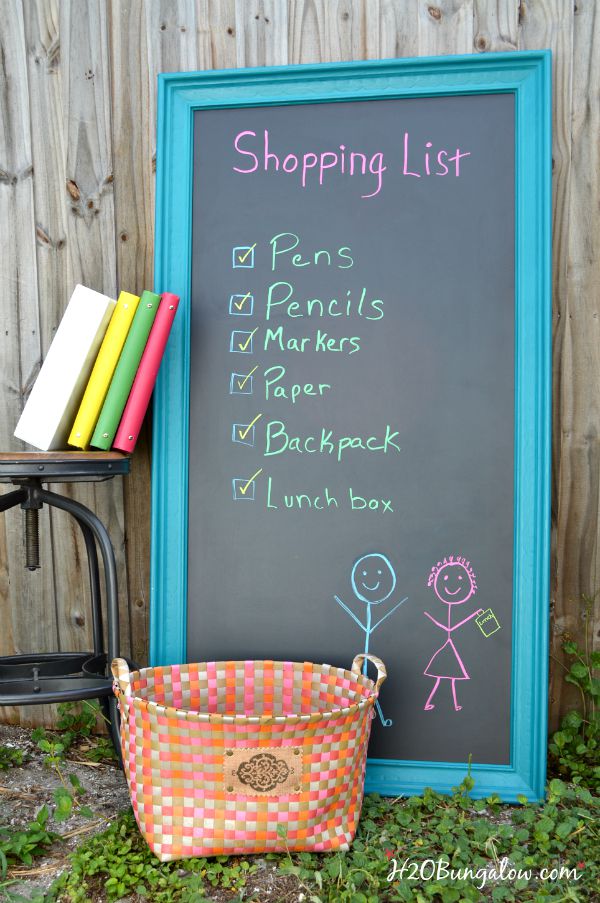 It can even be incorporated into a full family command station.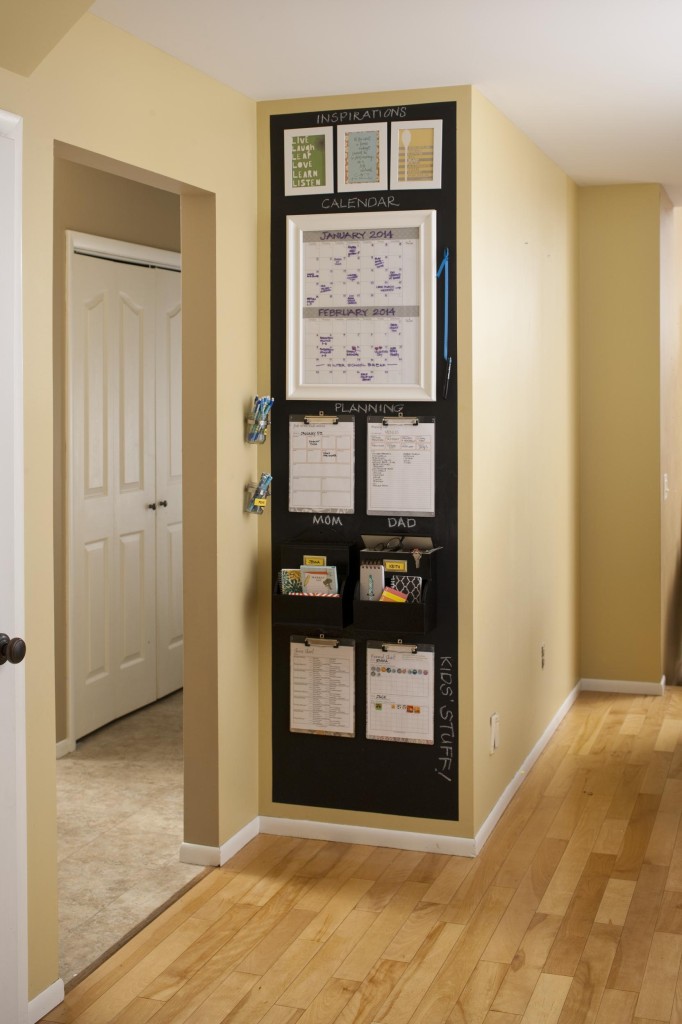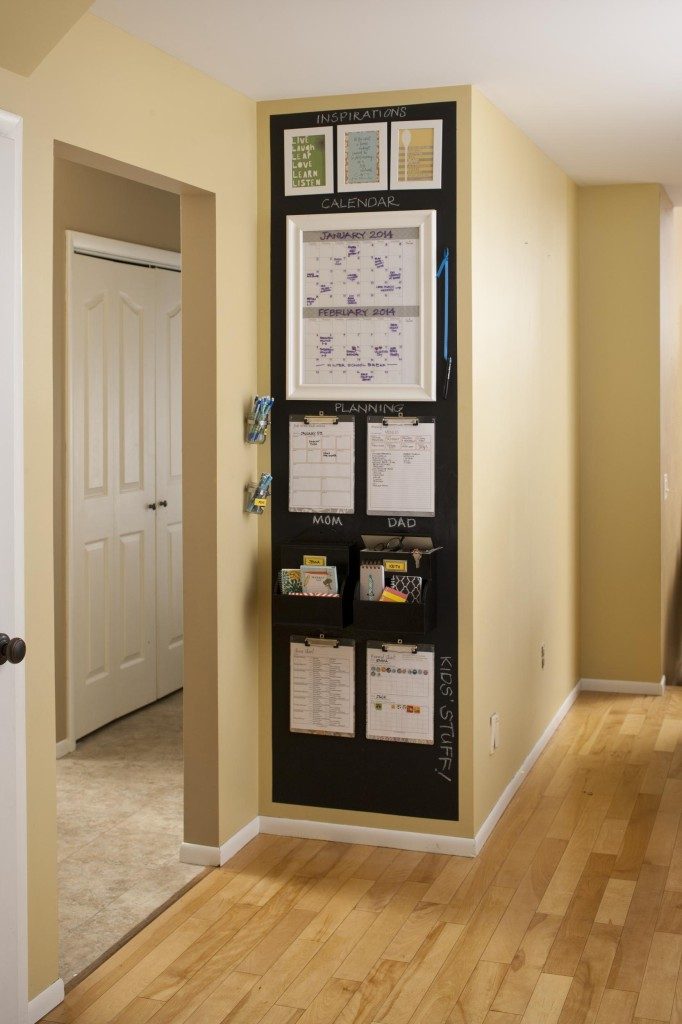 #3. Keep clutter in control.
Give the kids a place to drop their stuff when they walk in the door. Rushing out the door on a hectic morning is much easier when everyone knows that backpacks are always kept in one spot too.
It could be as simple as this Tree Branch Coat Rack.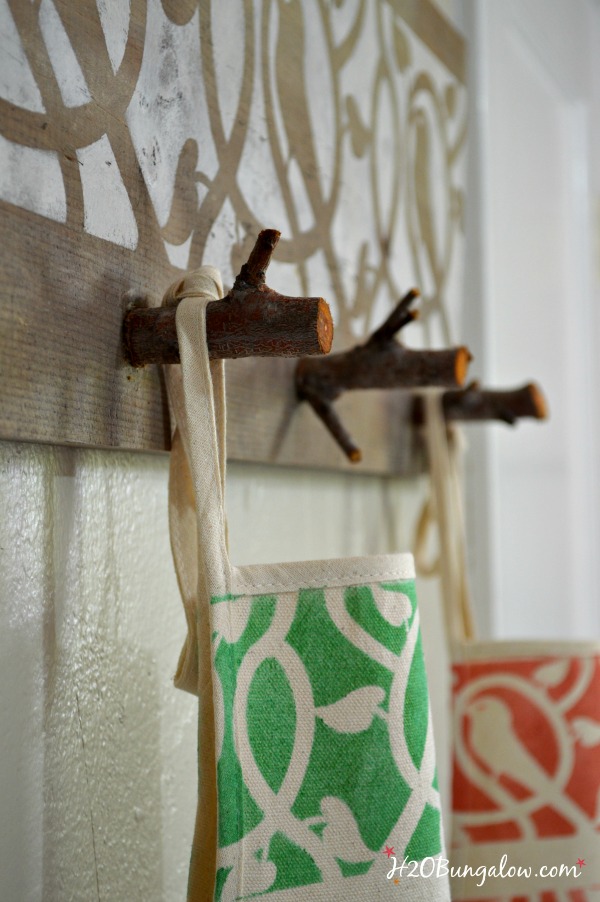 Or kid specific like this simple family wall drop station.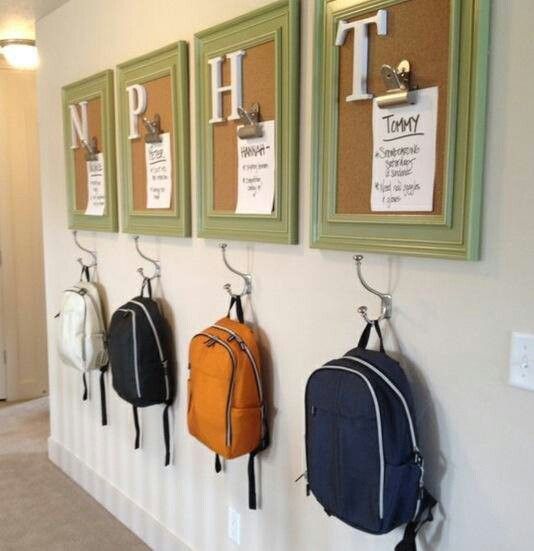 #4 Prepare for Paperwork
I remember how much paperwork came home with my kids and wish I'd had a simple paper organizing strategy.
If I'd had something as simple as these Clothespin Word Note Clips to organize my three kids paperwork, I could have saved so much stress!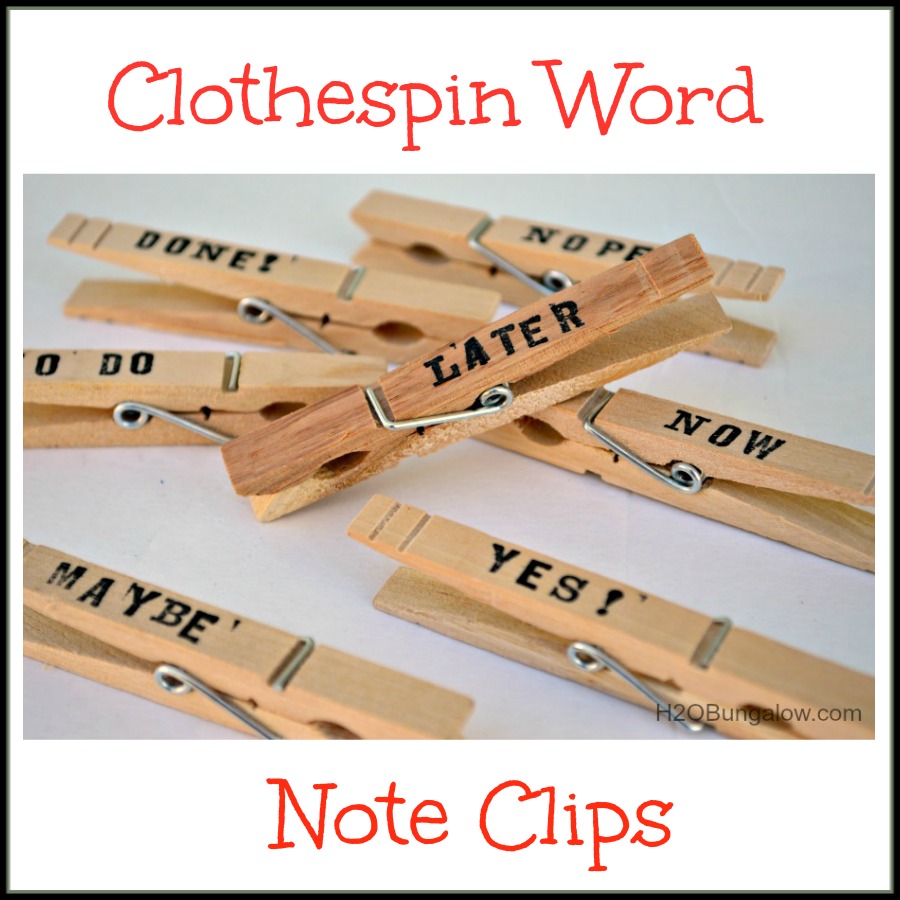 Next, make a spot to store the papers once they come home.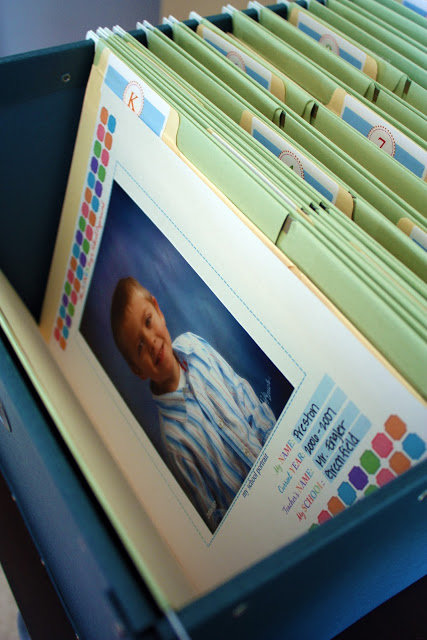 Do you remember this commercial? Dad is riding on a shopping cart one foot on the frame and the other in the air behind him as he rolls down the aisle with a euphoric smile on his face while the song "It's The Most Wonderful Day Of The Year" plays in the background. I totally related when that commercial came on tv, in fact, to this day it's still one of my favorite commercials. You're either smiling right now because you remember or you're scratching your head thinking whaaat? It played way before you could tape TV shows and fast forward through the commercials. I never skipped this commercial.
It's message was get organized for kids back to school early.
Looking back, I wish I'd taken that message to heart, thought about organizing strategies for back to school with my kids. At the time, I was a single mom, working lots of hours and my days were long.
Which is why if you asked me today about my number one piece of advice for back to school organizing , I'd say…
…start early.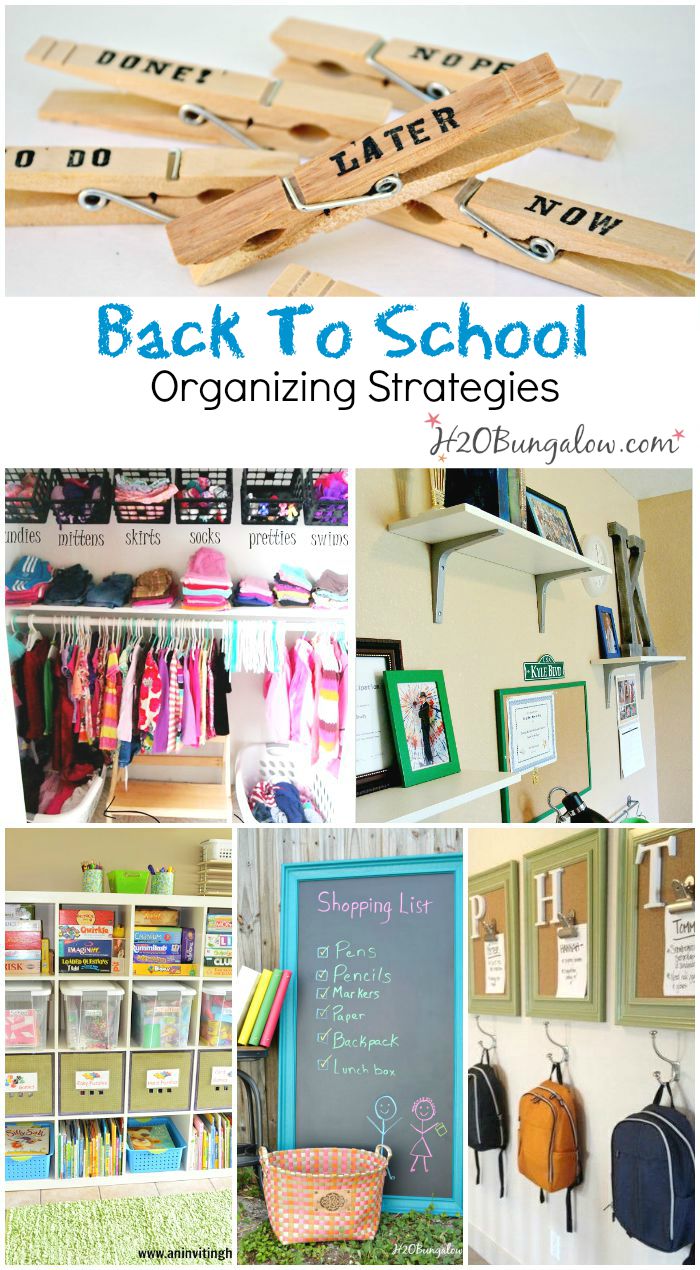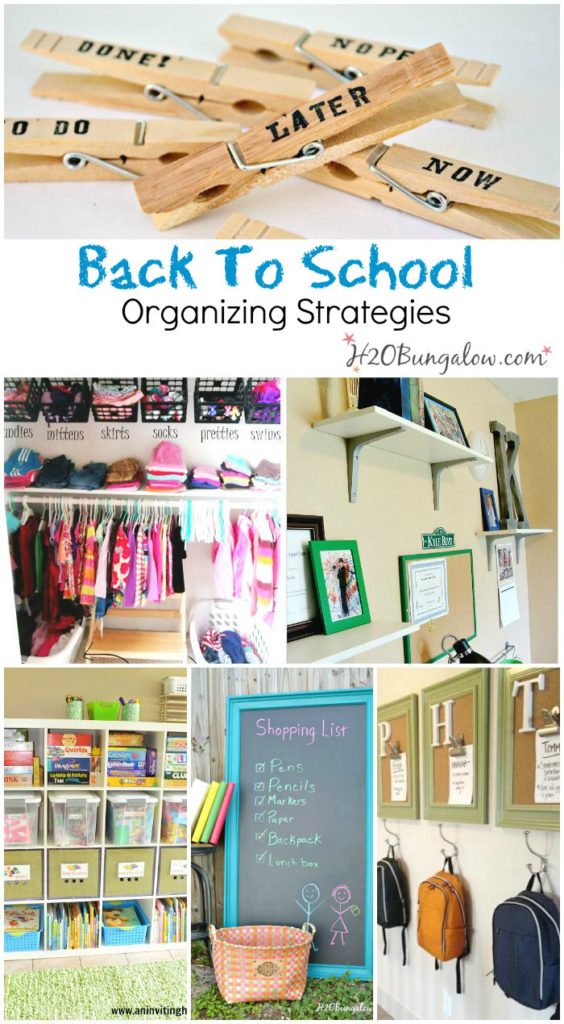 Don't forget to pin this in your organization folder!
Do you still have kids in the school? How about sharing your best back to school organizing ideas or strategy in the comment section below? You may save another parents sanity;)
If you struggle with organization like I do, you may find these other posts helpful too. My all time favorite is 5 Creative Ways To Deal With Sentimental Clutter, I found a lot more space in after How To Organize A Small Kitchen And Get More Space.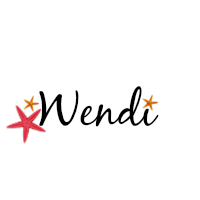 Love a good dose of DIY home decor, home improvement, the challenge of woodworking and creative ways to make your home look fabulous?
Me too! I'll share mine with you!
Click here to have my posts sent to your mailbox fresh off the press.
Social media fan? Don't be shy say hello! I love when you guys do that!
I'm very interactive with my readers on Facebook and I share lots of extra projects and, useful inspiration for the home and content I don't share anywhere else.
Follow H2OBungalow on Facebook
Oh heck, just follow me on all social medias. We'll have some fun…promise:)
Follow H2OBungalow on Instagram
Follow H2OBungalow on Pinterest
I'm on Periscope! @H2OBungalow
I use affiliate links in my posts. If you should make a purchase I will receive an itty bitty commission at no cost to you. Thank you in advance for supporting my blog…my two cats and our boxer dog