Hi Guys, I'm back up in VT and ready for a break after the clean-up from Hurricane Irma. I want to chat about accent wall tips to fix decorating challenges with you today. I just added an accent wall to fix a decorating dilemma in the kitchen of one of the units and I'm loving the dramatic difference it made!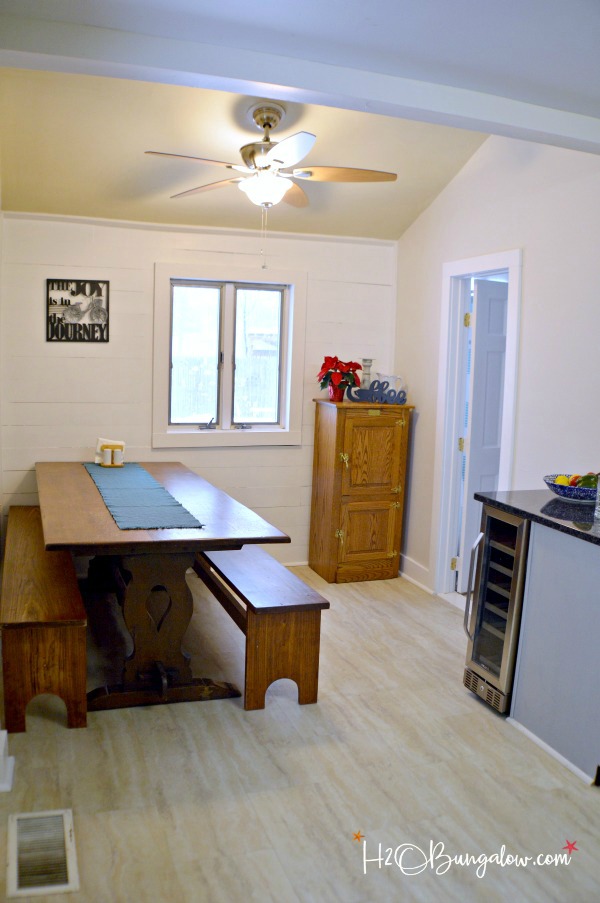 What was my challenge? As much as I liked the white wood plank accent wall I added last year, the room was missing something. The new DIY painted kitchen cabinets , granite counters, appliances and even the reclaimed wood kitchen shelves I added all looked fabulous. But…
Accent Wall Tips for Decorating Challenges
I use affiliate links to help you find the supplies I used. You can read my full disclosure policy here.
But the kitchen didn't feel connected to the eating area. It was even more apparent once I opened the box with the new Aspect Tile backsplash I'm planning on using for the kitchen. Watch for this post coming soon! I might also consider using a Multi-Colored Plank Wall to add Character.
I thought I'd share a few of my accent wall tips to help any of you who may be challenged with rooms like mine; pretty but not feeling connected.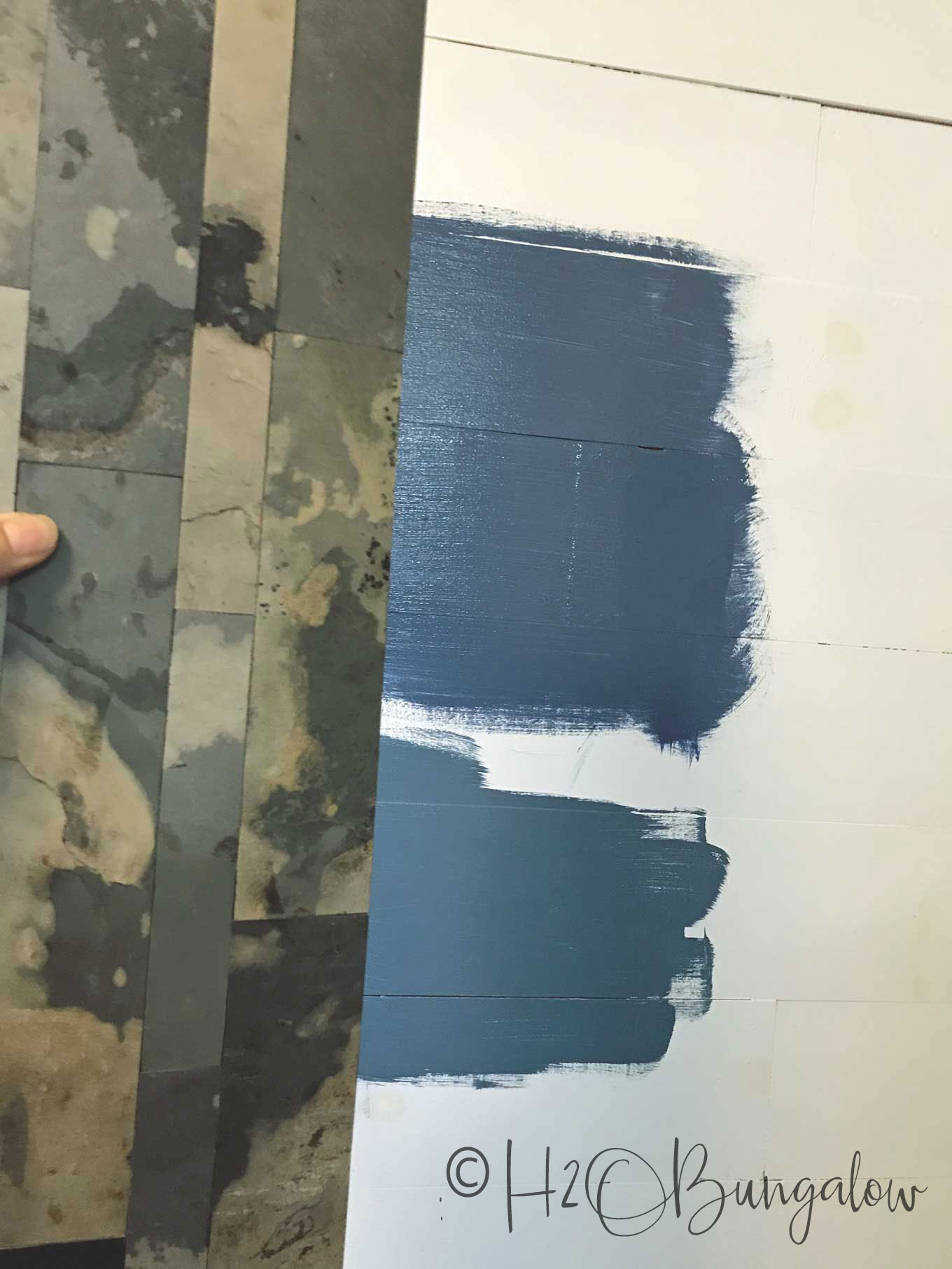 #1. Connect two rooms or spaces with an anchor wall, feature wall or accent wall
We decided to make an accent wall with paint to help the back plank wall feel connected to the kitchen area. We choose a color that complimented the weight of all the grey in the room without adding more grey.
My sister was visiting and is really talented with color. She helped me find a gorgeous blue that had just a tad of grey and the right amount of color. Then we got busy painting.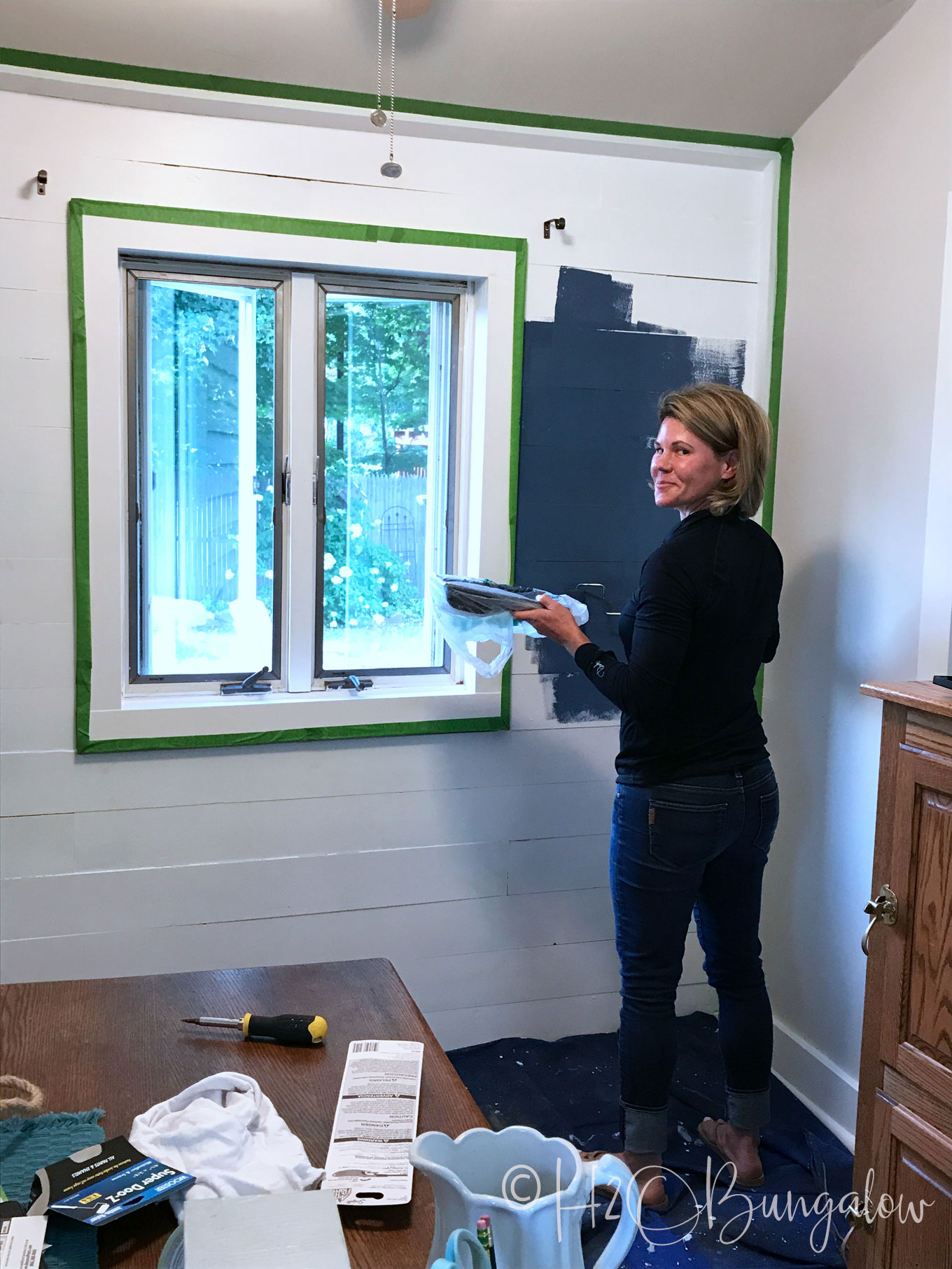 #2. Accent walls can be made from hanging items like art or a montage of curated items.
We spotted these vintage style ski prints at a nearby store. It was meant to be! They all had Okemo Ski Mountain on them and the blues were a perfect compliment to my new feature wall.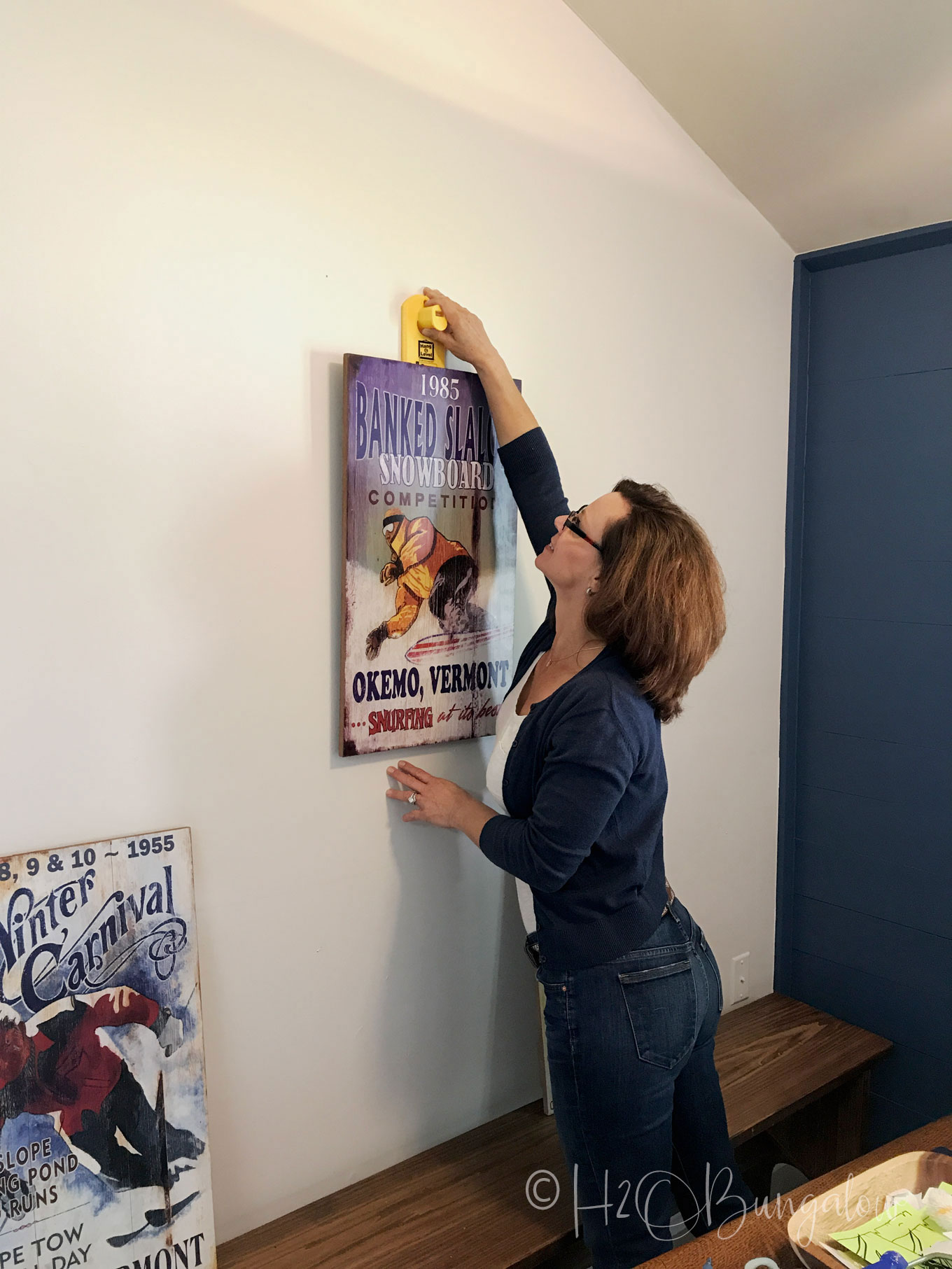 If you've never tried a Hang-&-Level to hang pictures you need to. I've use mine for years and it's the best and easiest way to mark a spot for hanging anything! It's especially good for grouping several items on an accent wall.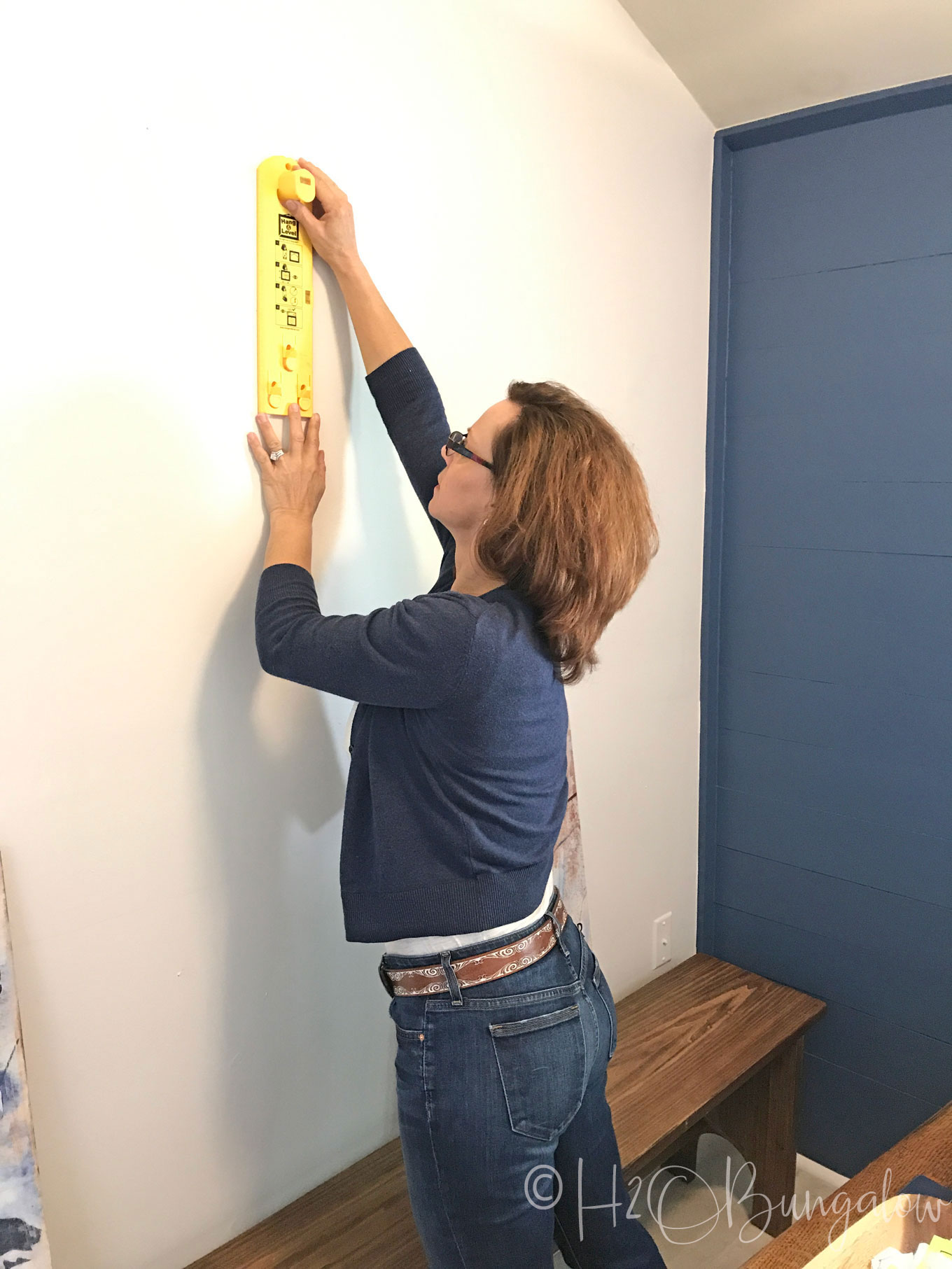 #3. Accent walls can have texture and color.
Consider using both color and texture on an accent wall. There are lots of great ways to use wood for feature walls available now. Distressed or aged wood adds texture and color. Consider stenciling an accent wall for something different. My favorite wall stencils can be found here. For a subtle feature wall try a tone on tone stenciled wall by using a semi-gloss paint over a flat paint in the same color.
This room was too stark for just the plank wall in white. The blue made such a huge difference, don't you think so?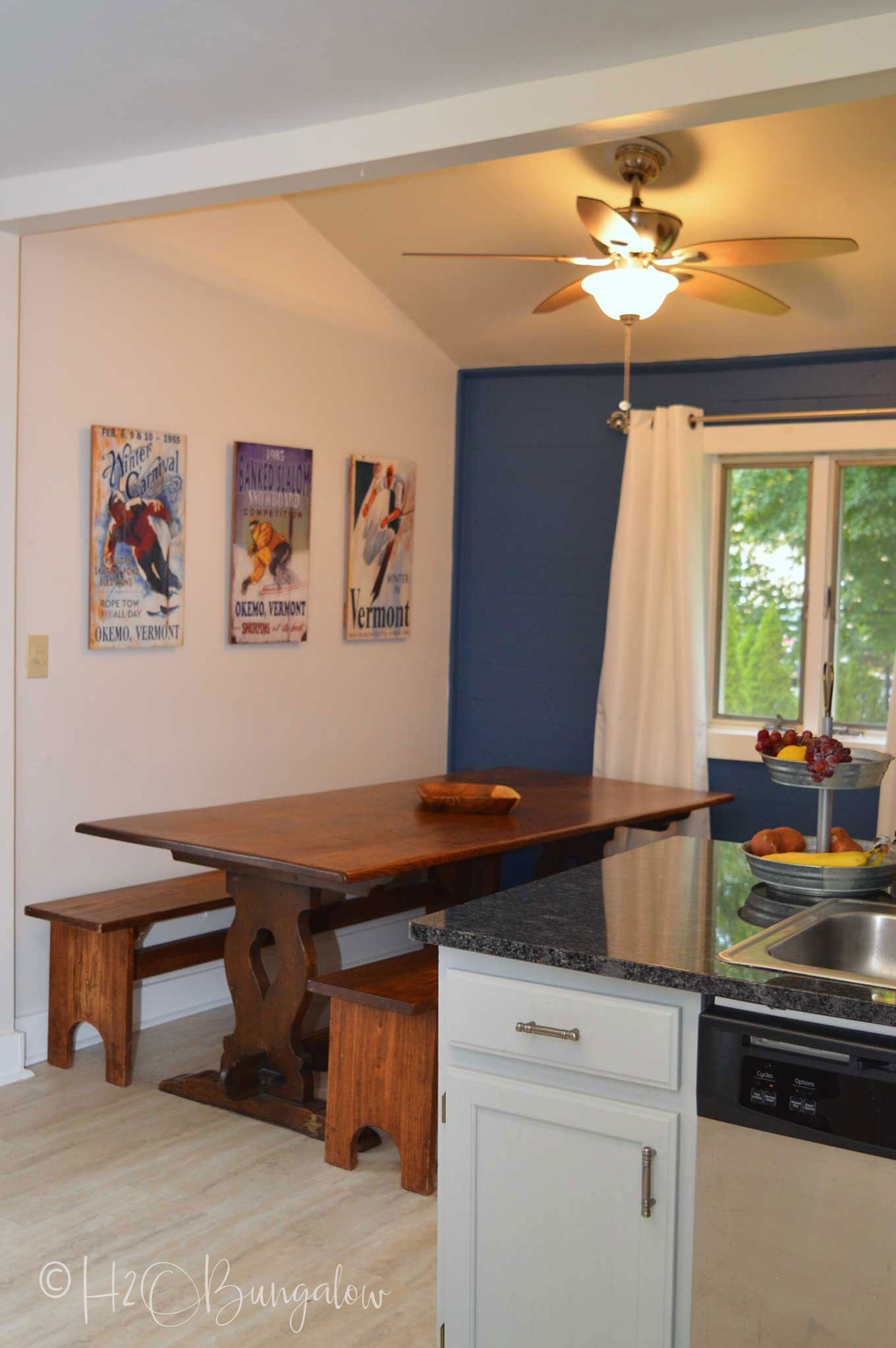 #4. Place an accent wall where your eyes will naturally travel to add balance.
When entering the kitchen, the new blue accent wall helps the eyes travel from one side of the room to another and the weight of the color balance feels equal. I wish I could say it better but that's my goal for a room, to feel well balanced.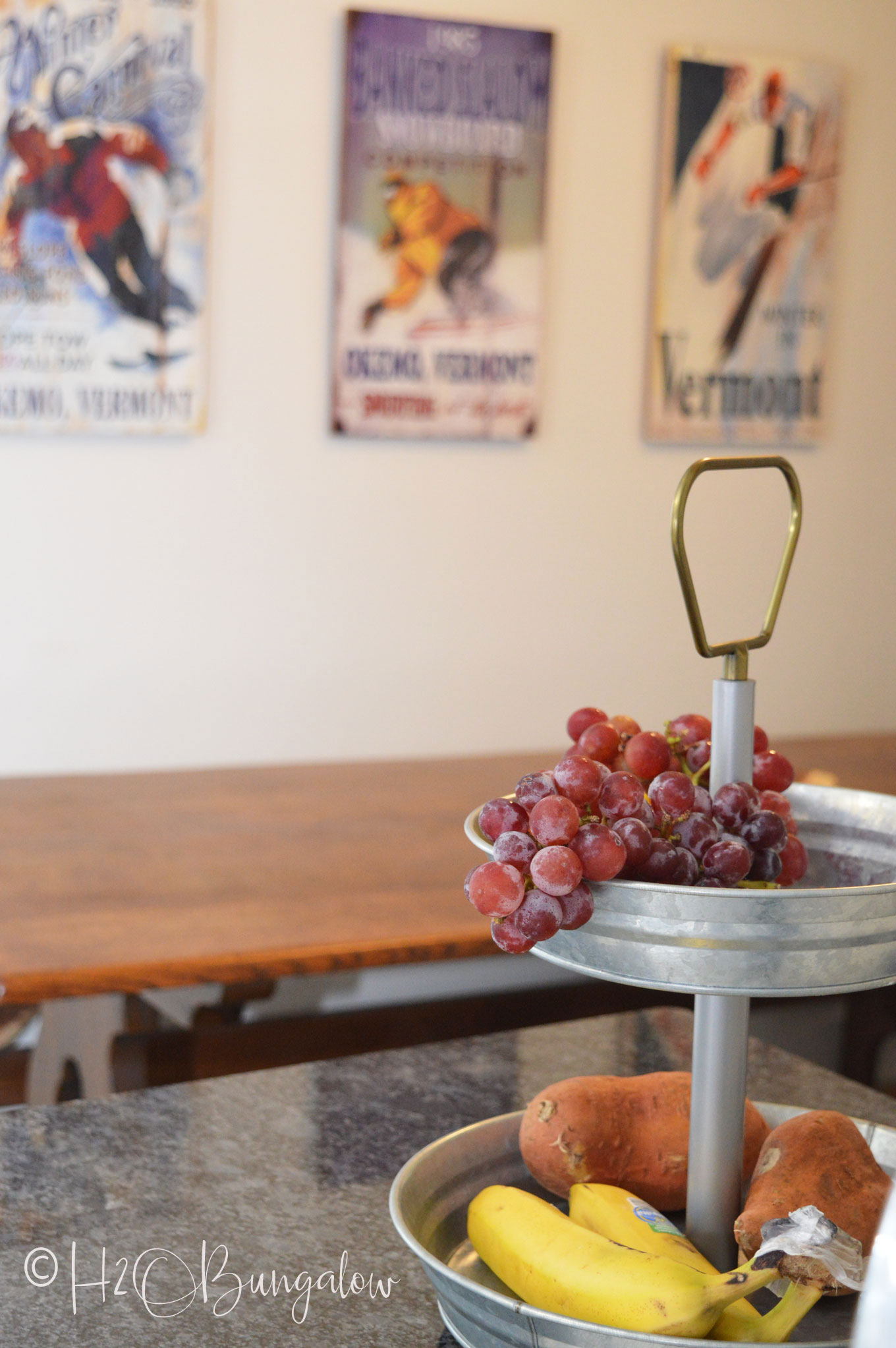 #5. Use color to support your style.
Most accent walls look best when they are connected to wall that are light or a medium shade. Using a bold color in a white room looks more modern. Use accents like these posters to connect your accent wall to the rest of the room.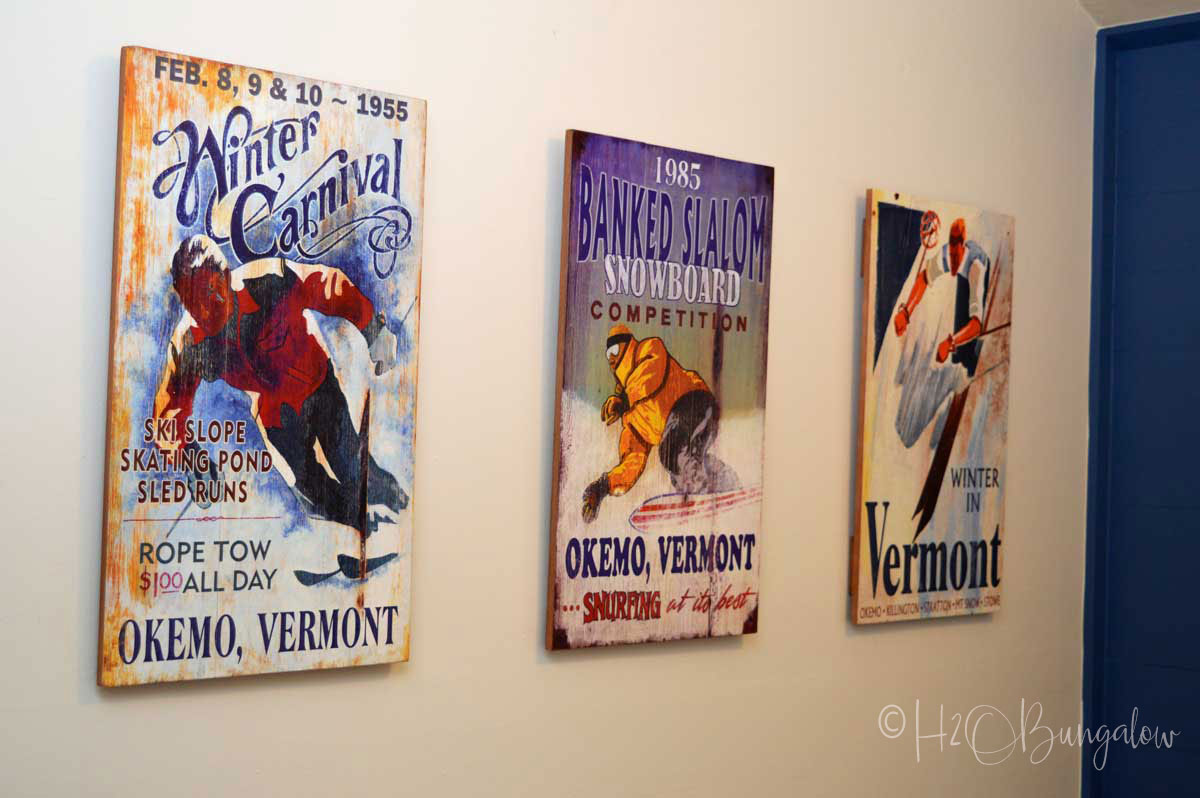 For those of you who haven't seen what the kitchen looked like when I first started. This is what it looked like the day we purchased it. Yes, it came furnished and I love that big table!
Even though this isn't my taste the old owners used accent walls too.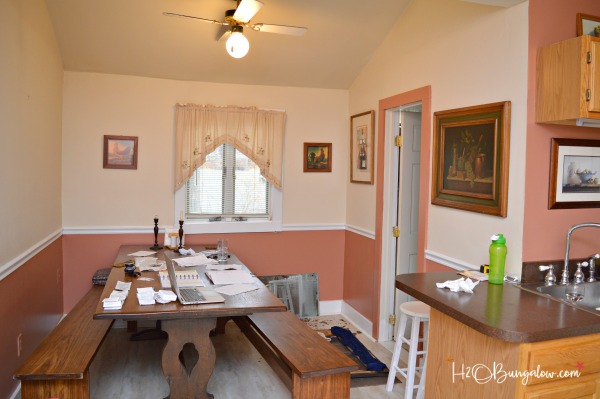 Needless to say, this room has come a very long way since then. I still have a project or two to complete before it's finished. The backsplash project will be soon!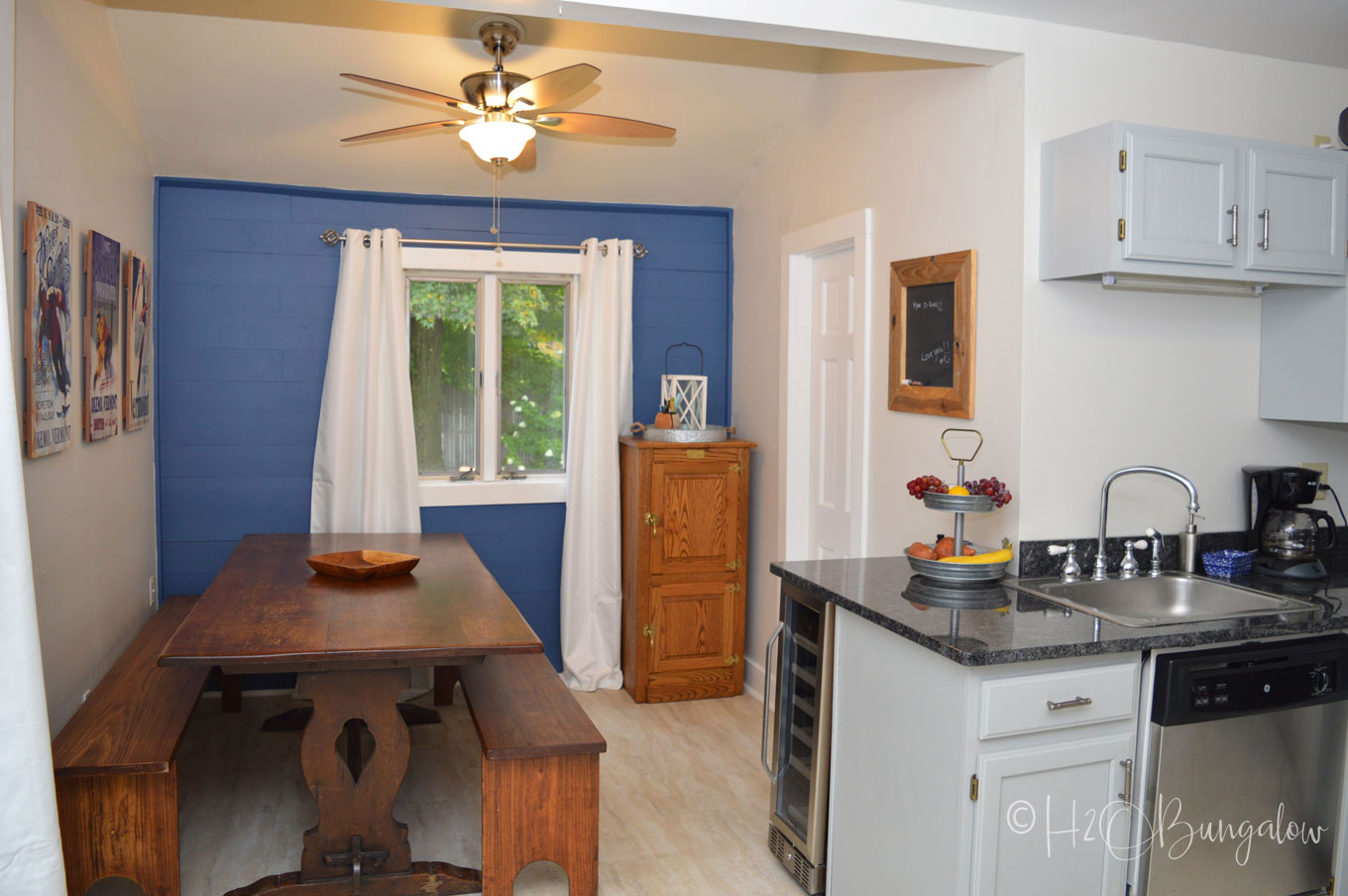 Feeling inspired? Pin to save these accent wall tips for later or share them on Facebook! Need more inspiration? How about this DIY Large Modern Inspirational Wall Art , or these DIY Tobacco baskets and don't forget to check out The entire Home Tour of The North House Lodge #52.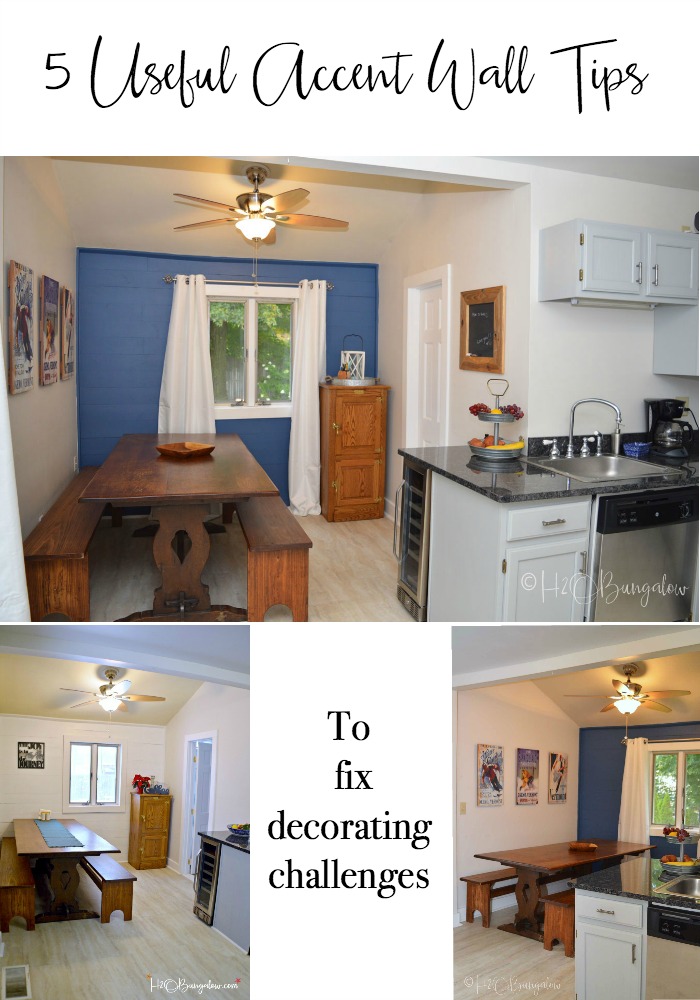 Now that I've shared my own tips for decorating with accent walls and my favorite accent wall tips are you ready to add a feature wall in your own home?