If I told you my new DIY reclaimed wood kitchen shelves had a former life as a telephone pole would you believe me? Seriously, they did. They are Western Red Cedar and nope, they weren't covered in creosote. They have a yummy texture and chunkiness that was just begging to be used. The kitchen I've been working on had an ugly old cinderblock chimney wall that needed some visual diversion. It was meant to be. If you love open shelves, you'll love these 21 Open Shelving Kitchen Ideas You Can DIY.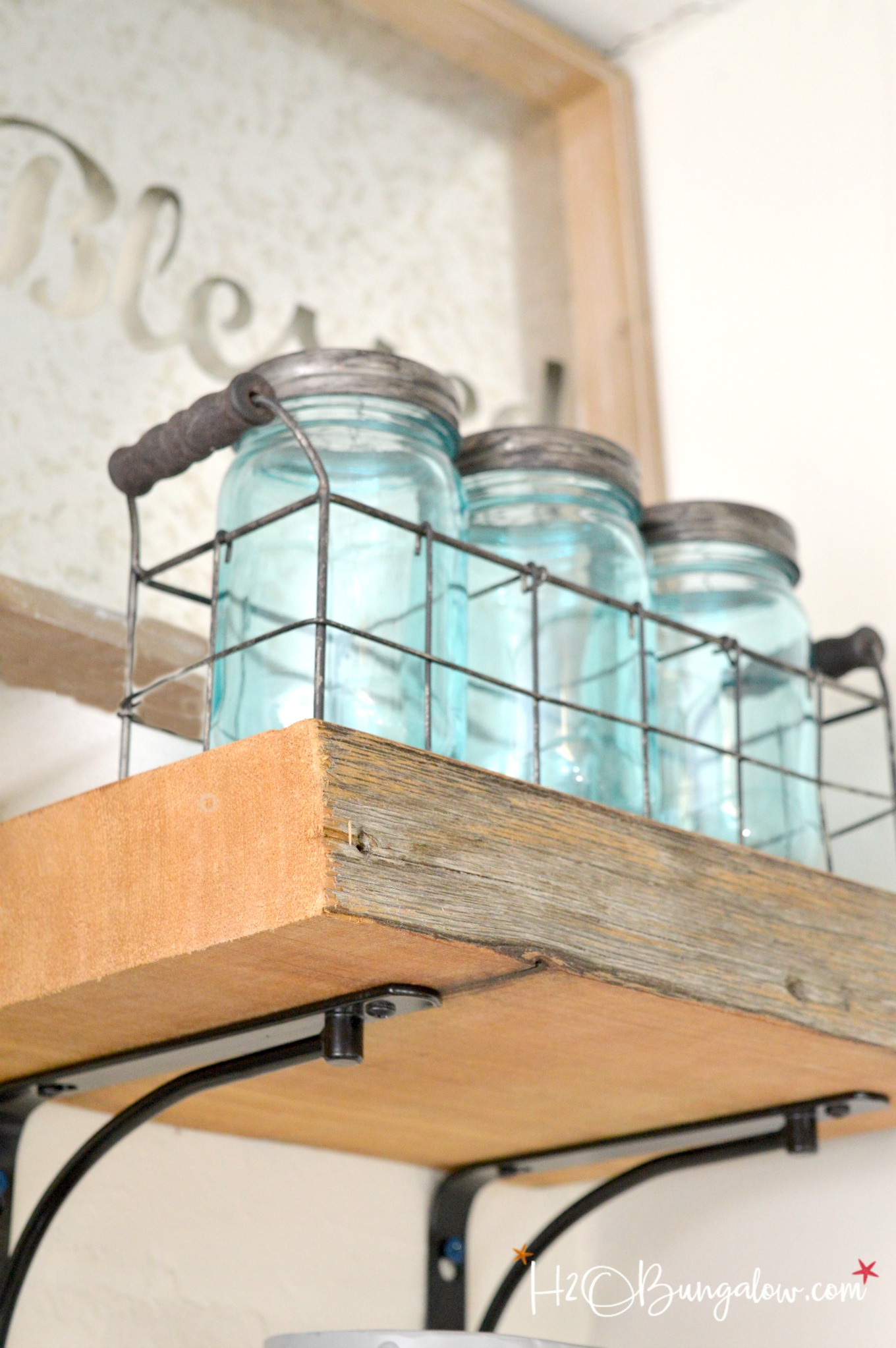 I just returned from another two weeks of DIY projects in The North House Lodge. As usual, I came home tired but happy with the amount of work I was able to knock out. These two DIY reclaimed wood shelves were made from scraps I had left over from another project that I'll share soon. They're just one of the many Creative DIY Shelving Ideas for Organizing and Styling your Home.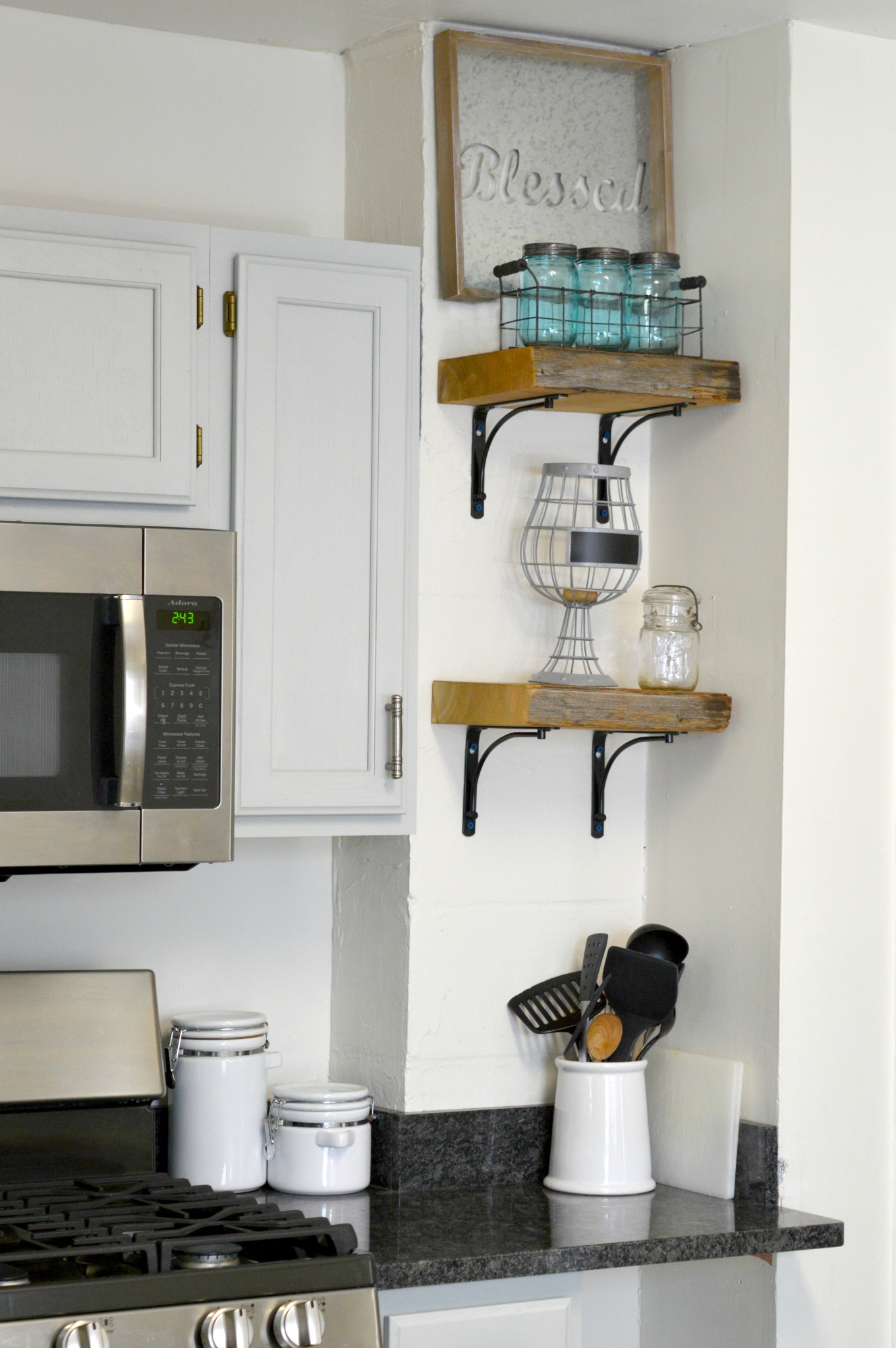 As my sister-in-law always says…I see a light at the end of the tunnel, and it's not a freight train!
I'm finally at the point where it's not just heavy lifting projects like painting and flooring to take care of on this side of the duplex. I can actually be creative and think home decor projects!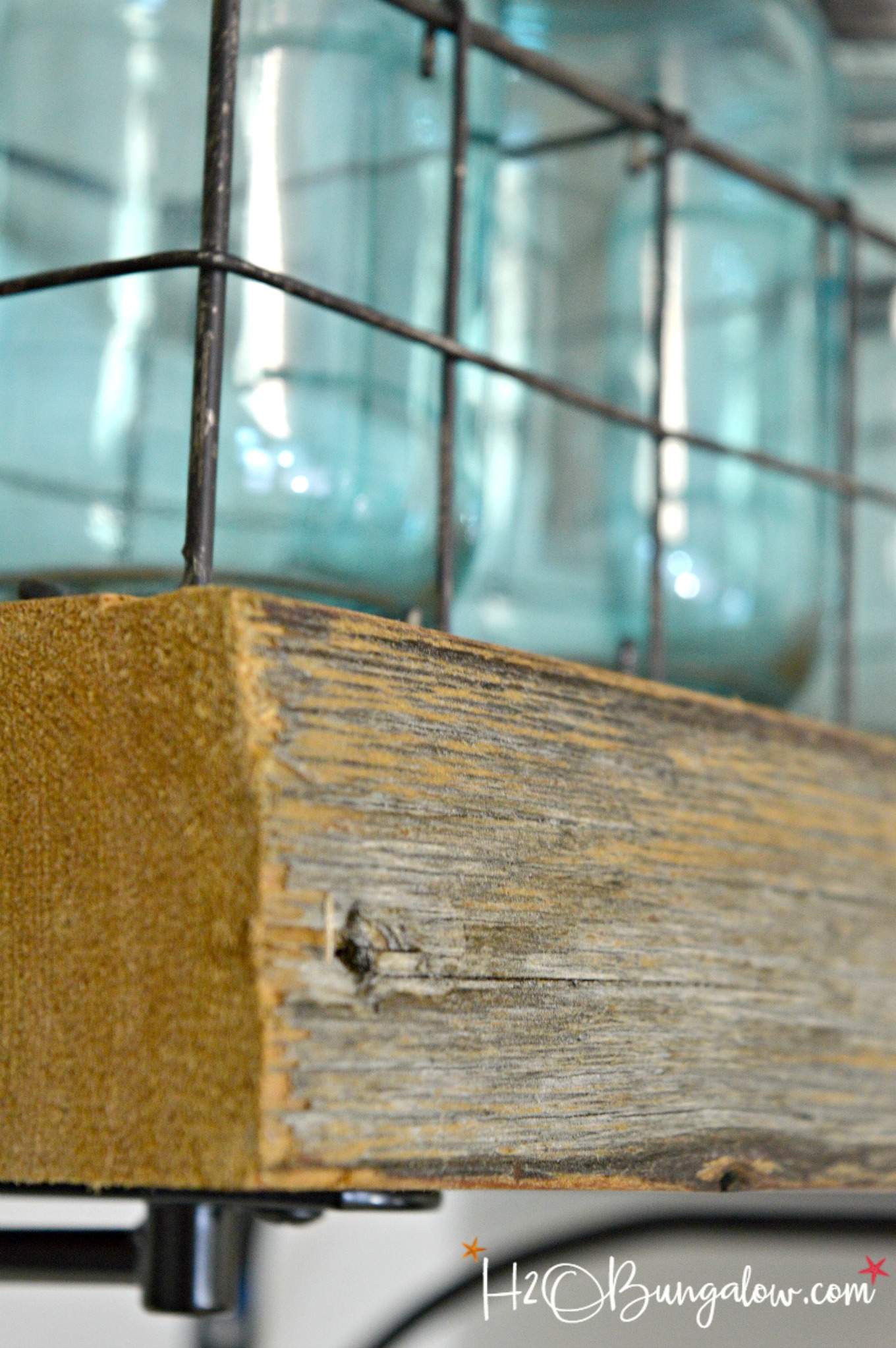 You an make your own set of DIY reclaimed wood shelves with pretty much any rough cut wood. The Home Depot near me in FL carries 2″ rough cut cedar that is kiln dried and extremely light. I've been eyeing that wood for a long time.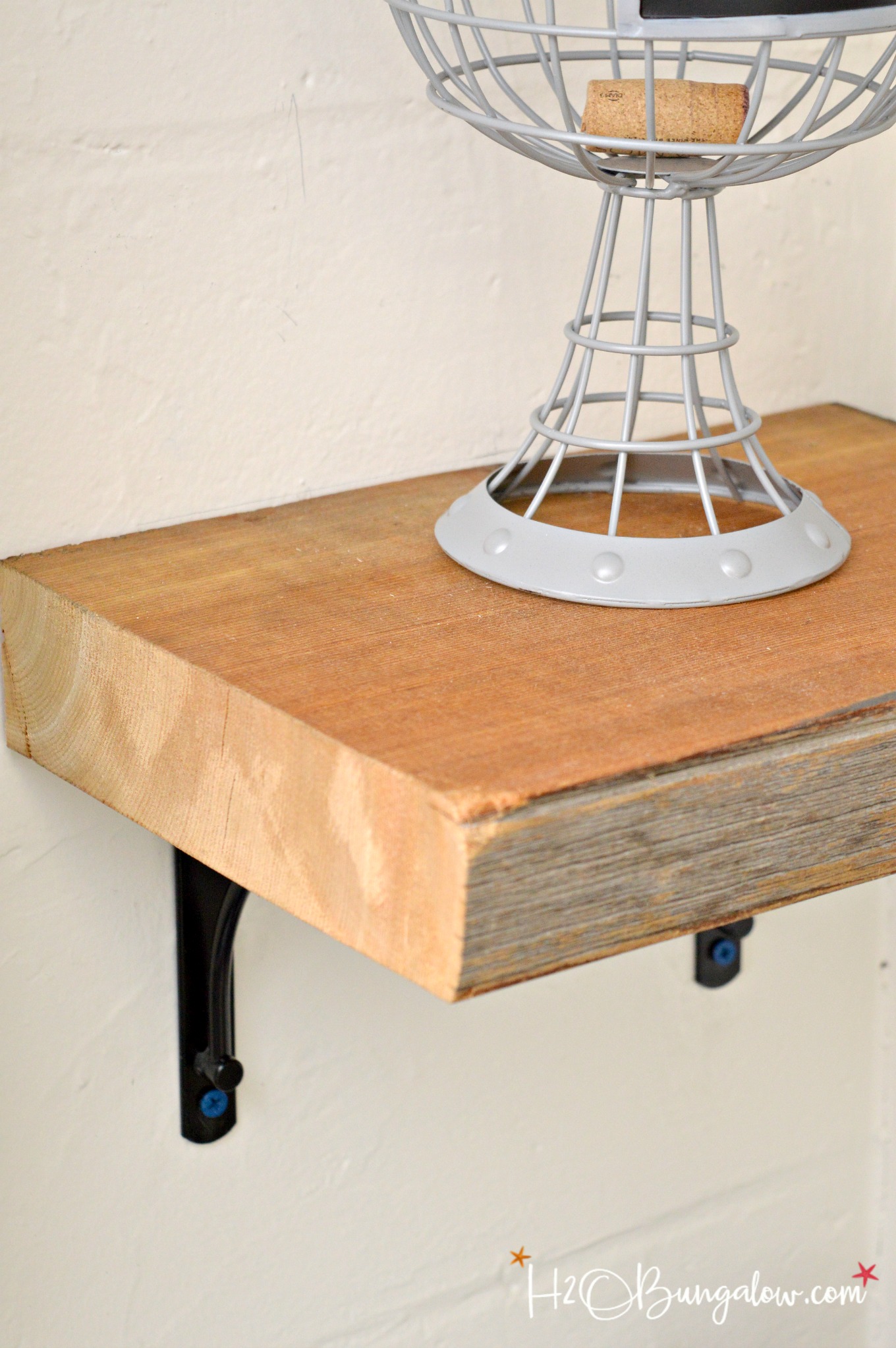 All you'd need to do is to sand one side down for a smooth shelf top, slap some brackets on and they'd be good to go. Instant personality 🙂
This kitchen has come so far since last fall. I painted the kitchen cabinets, changed out the appliances, put in a wine cooler added shiplap walls and lots more. Be on the lookout, next week I'm sharing a video and tutorial on how to paint kitchen cabinets. It was easy and they look so much better! 🙂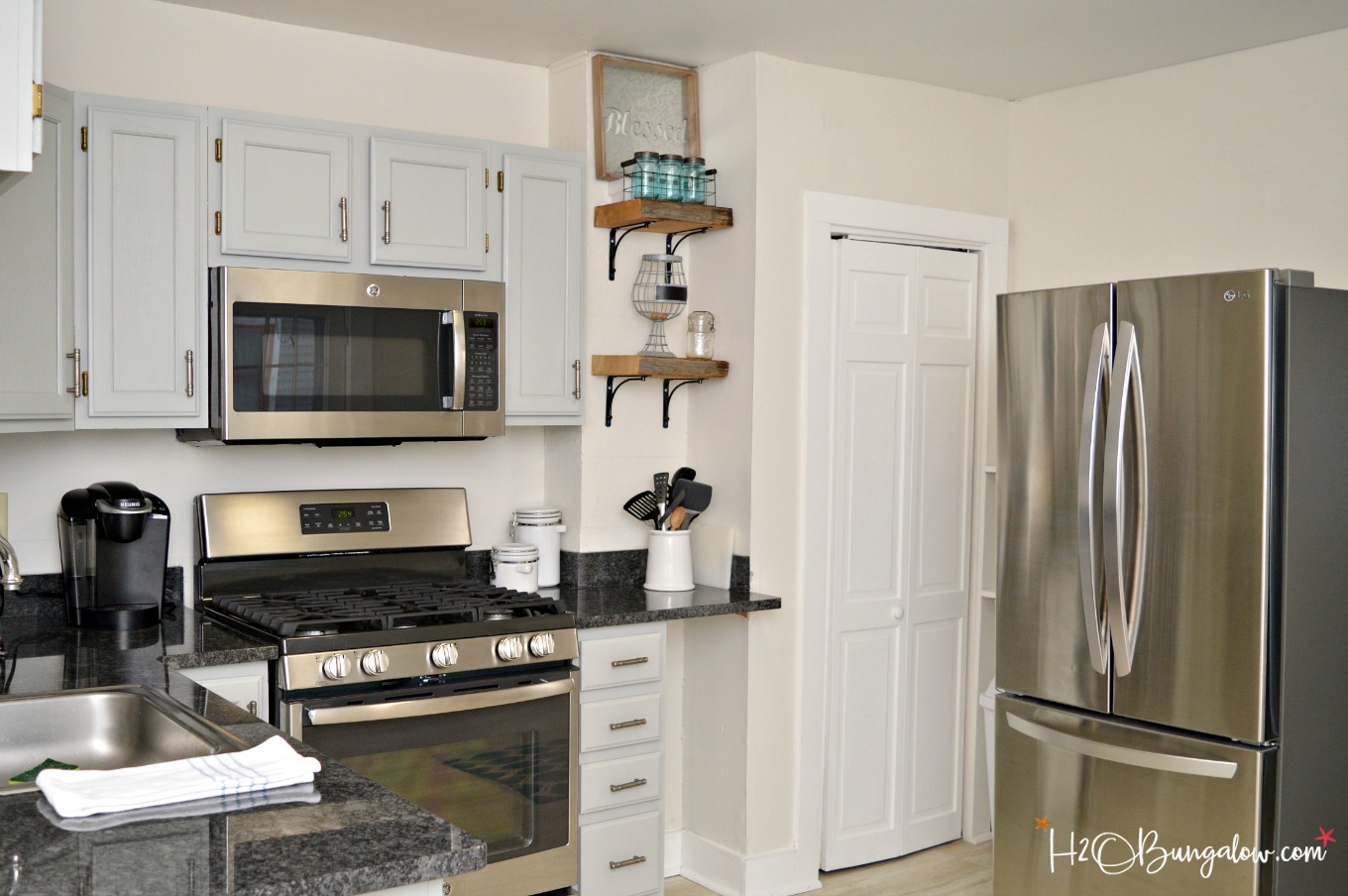 Easy!
DH and I had work at opposite ends of the country last week. he was sweet enough to send flowers for my birthday that I celebrated in a snowstorm in VT.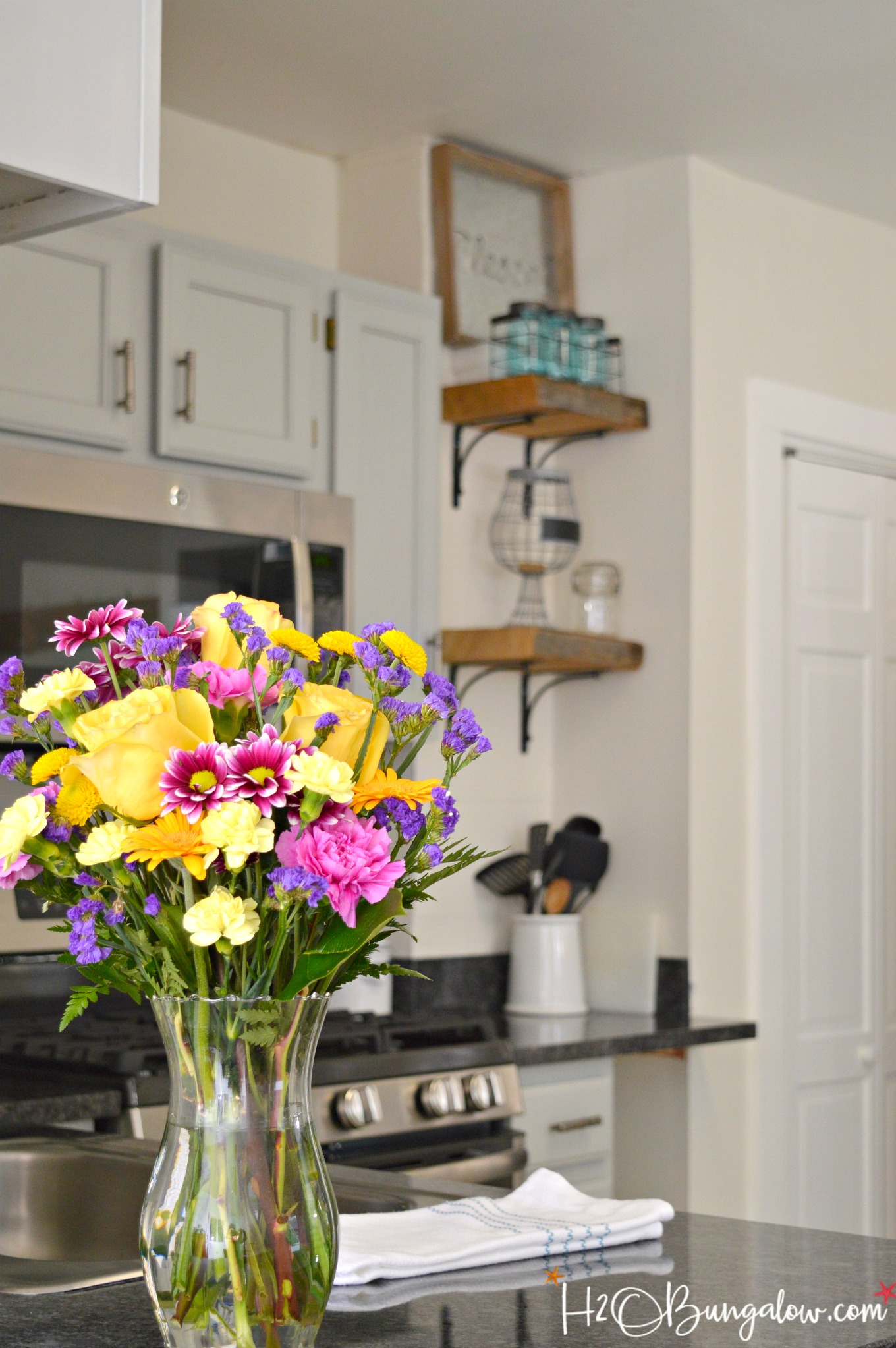 Todays post is a simple – simple project. But quick and easy projects feel good too, don't they? You guys know I love chunky shelving, you may also like the DIY Industrial Shelving I added to our place in Fl. If you're looking for creative storage you may also love my upcycled Metal Bakers Rack Makeover.
Pin this idea for later!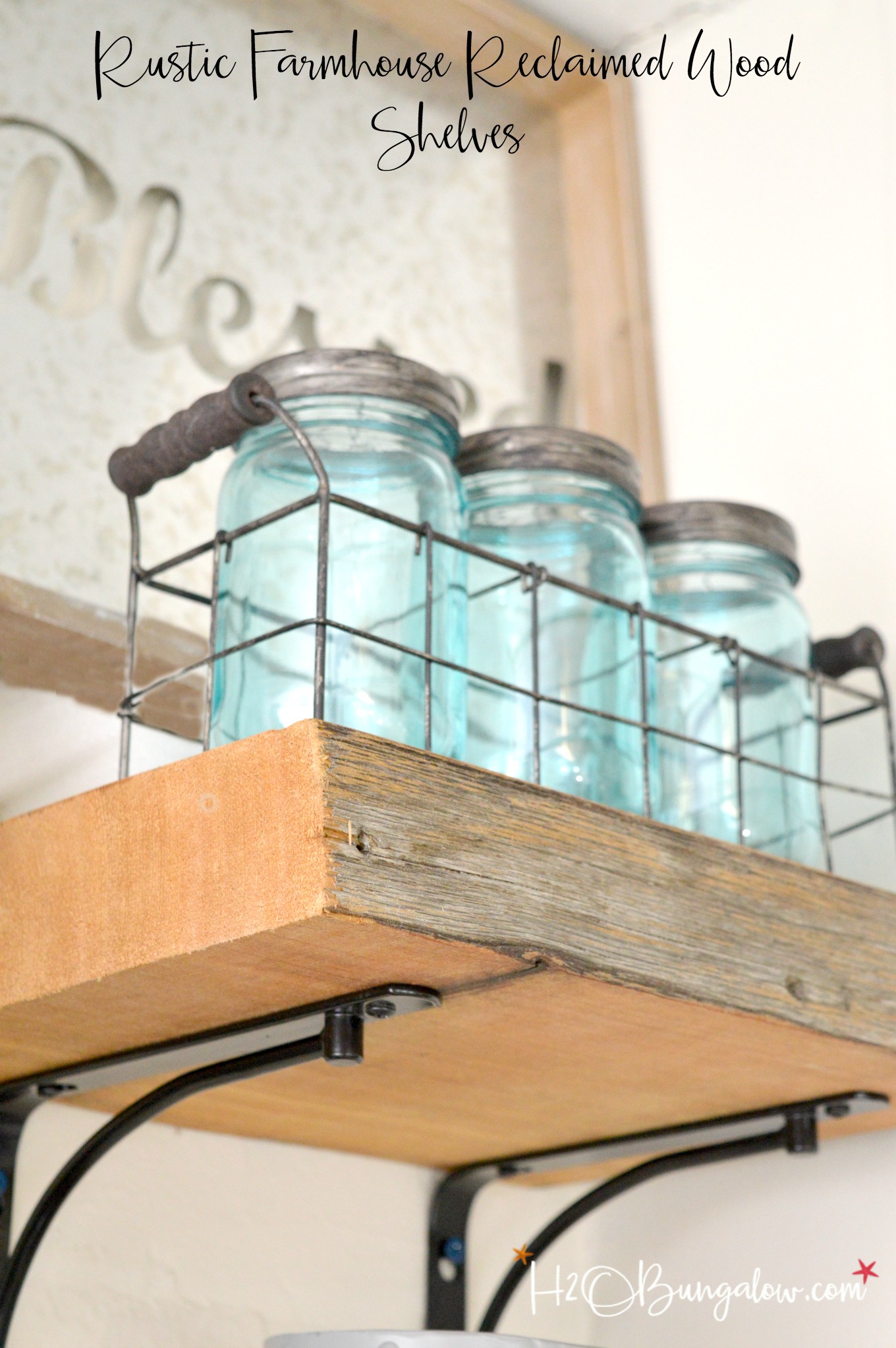 Do you have an area in your kitchen or home that you'd love to add texture to with chunky textured reclaimed wood shelves? What would yours look like and where would you put them? Share below in comments my friends!