Hi Friends! Do you have plans for a working weekend this Memorial Day or a relaxing one? I'm up at The North House working on several new projects, like new wood floors and a barn door for the upstairs bath. Yes, I'm excited about sharing these new projects. In the meantime, I thought I'd share a few of my favorite patriotic DIY projects from past seasons.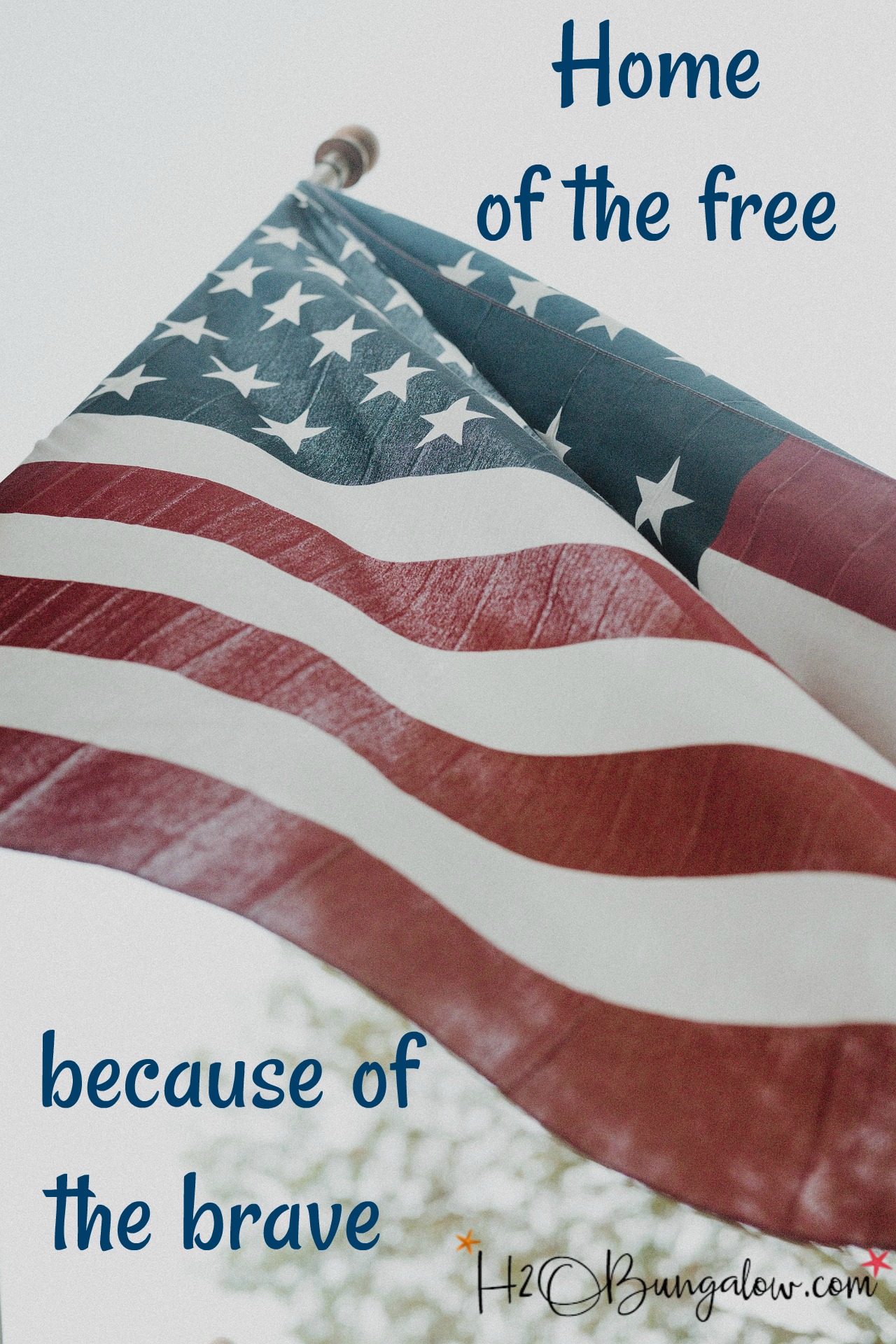 I was browsing through my list of past patriotic DIY projects and realized it's kind of a shame that once they are made and posted they don't get revisited as much as they deserve to be visited. I mean some, not all mind you but some, are really good!
Patriotic DIY Furniture Projects
It took 72 strips of painters tape to make these red, white and blue dresser knobs. It was worth every bit of the work. DIY Americana Dresser Makeover in red, white and blue.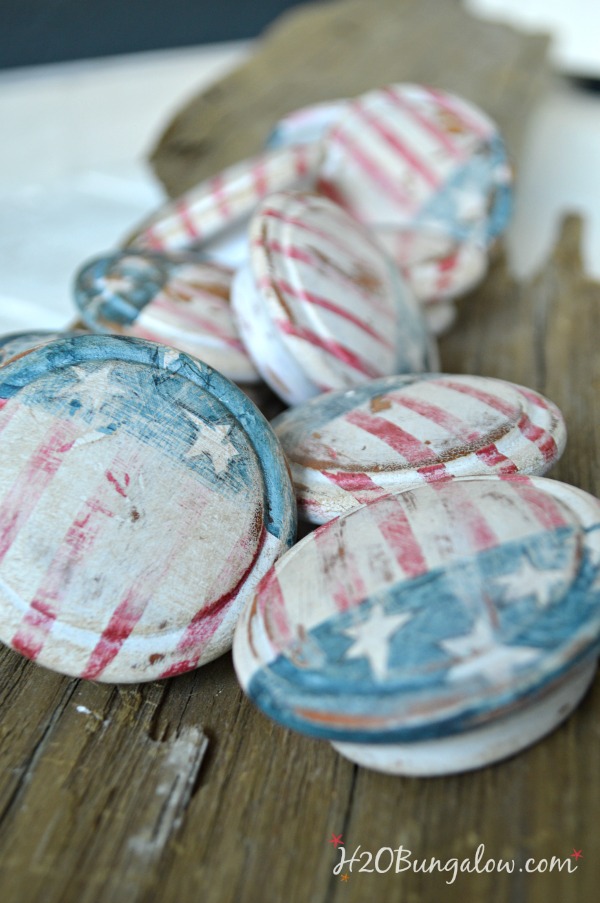 I found the secret to making perfect stars in my Americana Patriotic Decoupage Folding Chairs. You can't beat cool looking chairs that only cost $5 at the thrift store!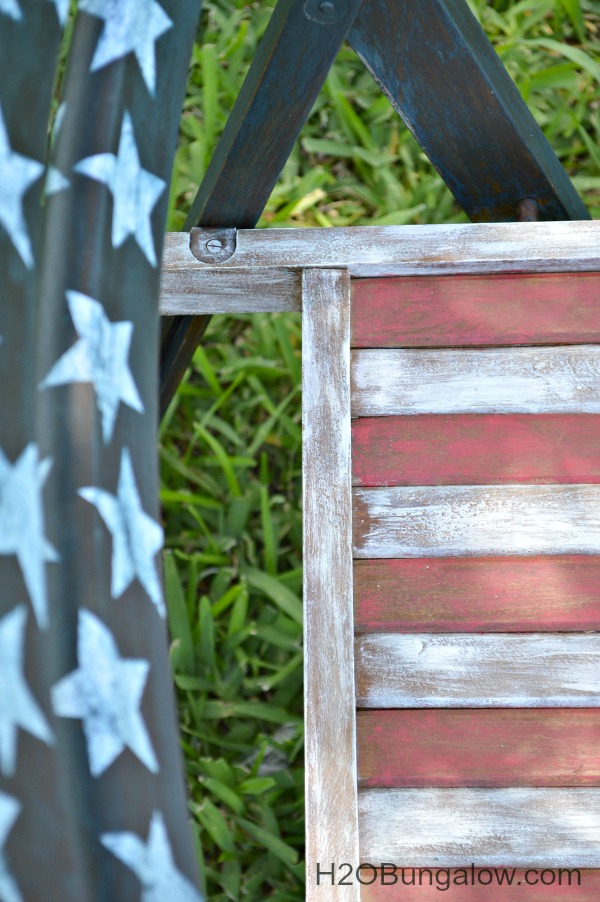 Simple Red White and Blue Patriotic Home Decor
I upcycled used candle jars and a bit of jute rope to make these Nautical Rope Candle Holders. We use them outside a lot, the tall glass works great in a light breeze and the candles stay lit.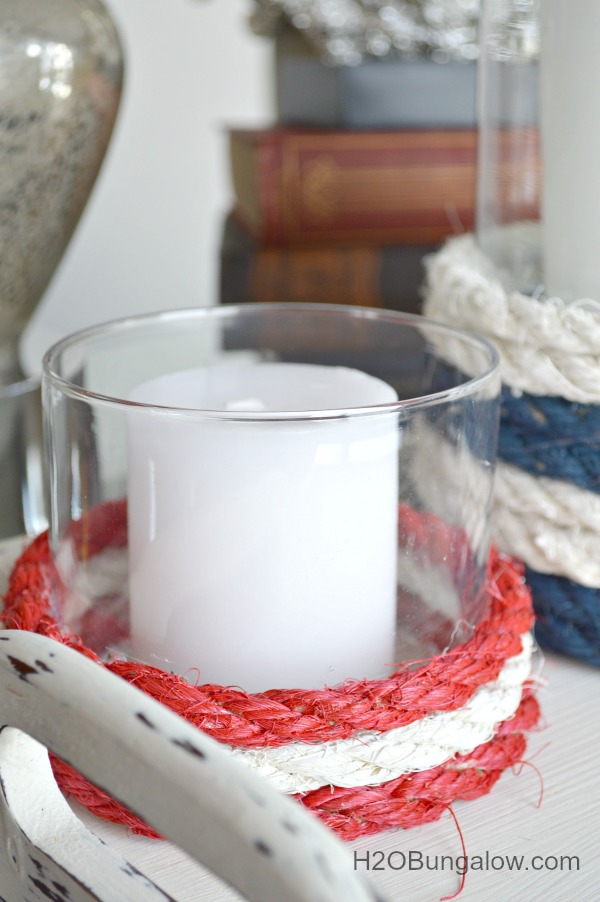 These DIY Patriotic Mason Jars are pretty with flowers indoor or outside on a picnic table.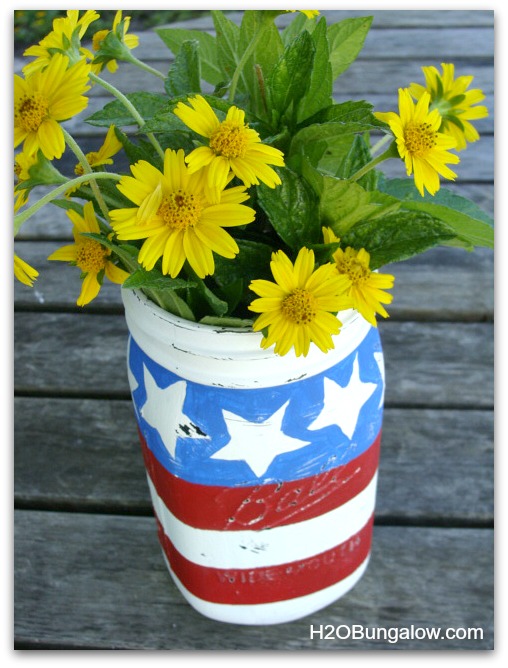 Patriotic themed dessert
Fresh berries packed in a Mason Jar make a beautiful presentation for patriotic holidays or summer picnics. Make this Easy Fruity Patriotic Dessert in a few minutes.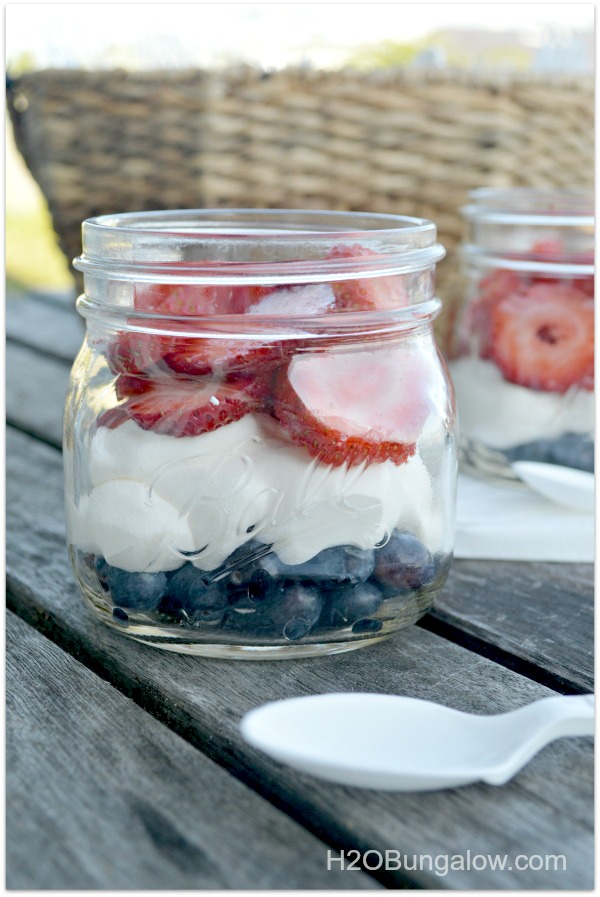 These are my favorite patriotic DIY projects from past seasons. Americana and good old red, white and blue themed projects are always some of my favorite projects to dream up and create.
I hope you have a lovely Memorial Day and most importantly this weekend, keep those in mind who gave and continue to give to guarantee our country's freedom.