I can always find a place for candles when I'm accessorizing a room. I made these DIY coastal tealight candle holders from wood scraps when I was building our DIY Outdoor String Lights for the patio a few weeks ago. It's easy to add coastal decor no matter where you live. The proof is in these fresh and trendy beach house decor ideas created by women who live all over the place.
I'm up at the North House Lodge and it's rained every day since I arrived. I had another project to share today but need sunshine or at least no rain to finish it. So I had to switch a few projects around and decided to share these sweet coastal tealight candle holders instead.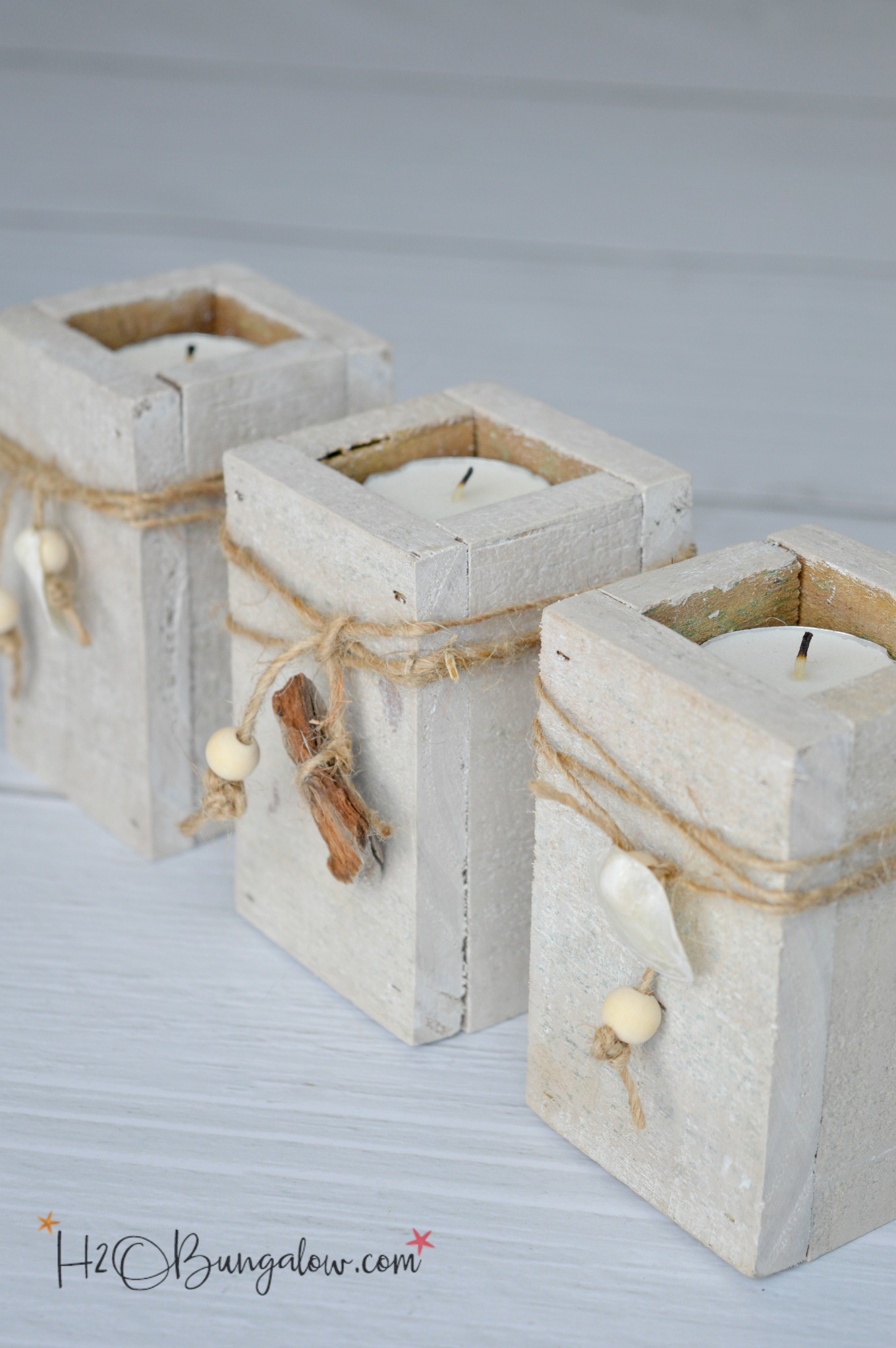 My original plan was to make one end fit with a tealight depth and the other for a taller candle so they could be flipped from end to end. I was in a hurry and they didn't exactly get put together like that 🙂 They're so simple to make, all I needed to show you is this picture below. They can be put together with wood glue alone or wood glue and a few brad nails. They are just a square block of wood with four pieces of longer wood around them.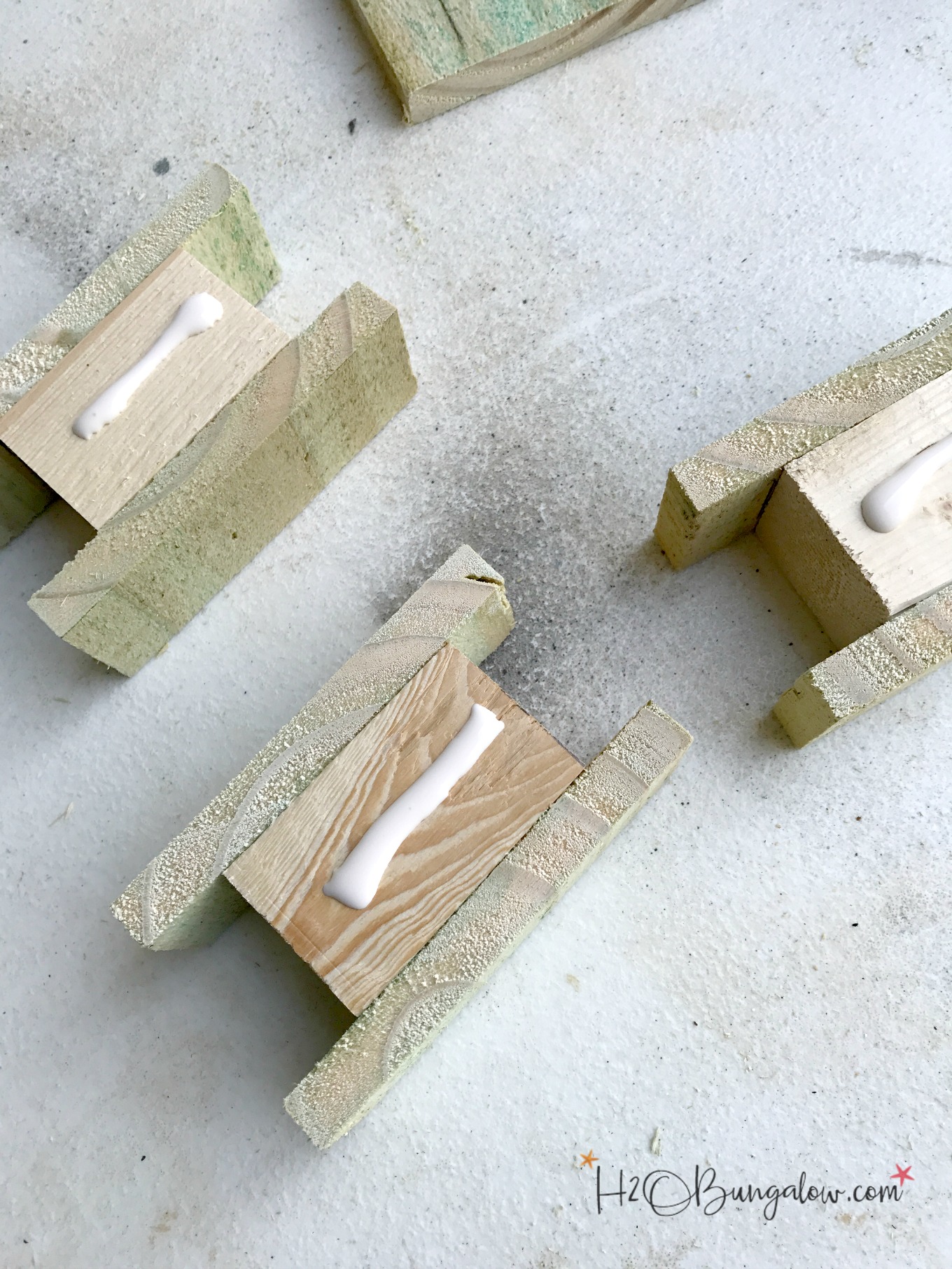 Finishing my coastal tealight candle holders was easy. I gave them a coat of Folkart Pickling Wash on the outside. I picked up several samples at the SNAP Conference I attended last month and loved the washed out effect of the paint. This was the perfect project to try it on. It paints on and wipes off to leave thicker color in the wood grain and grooves.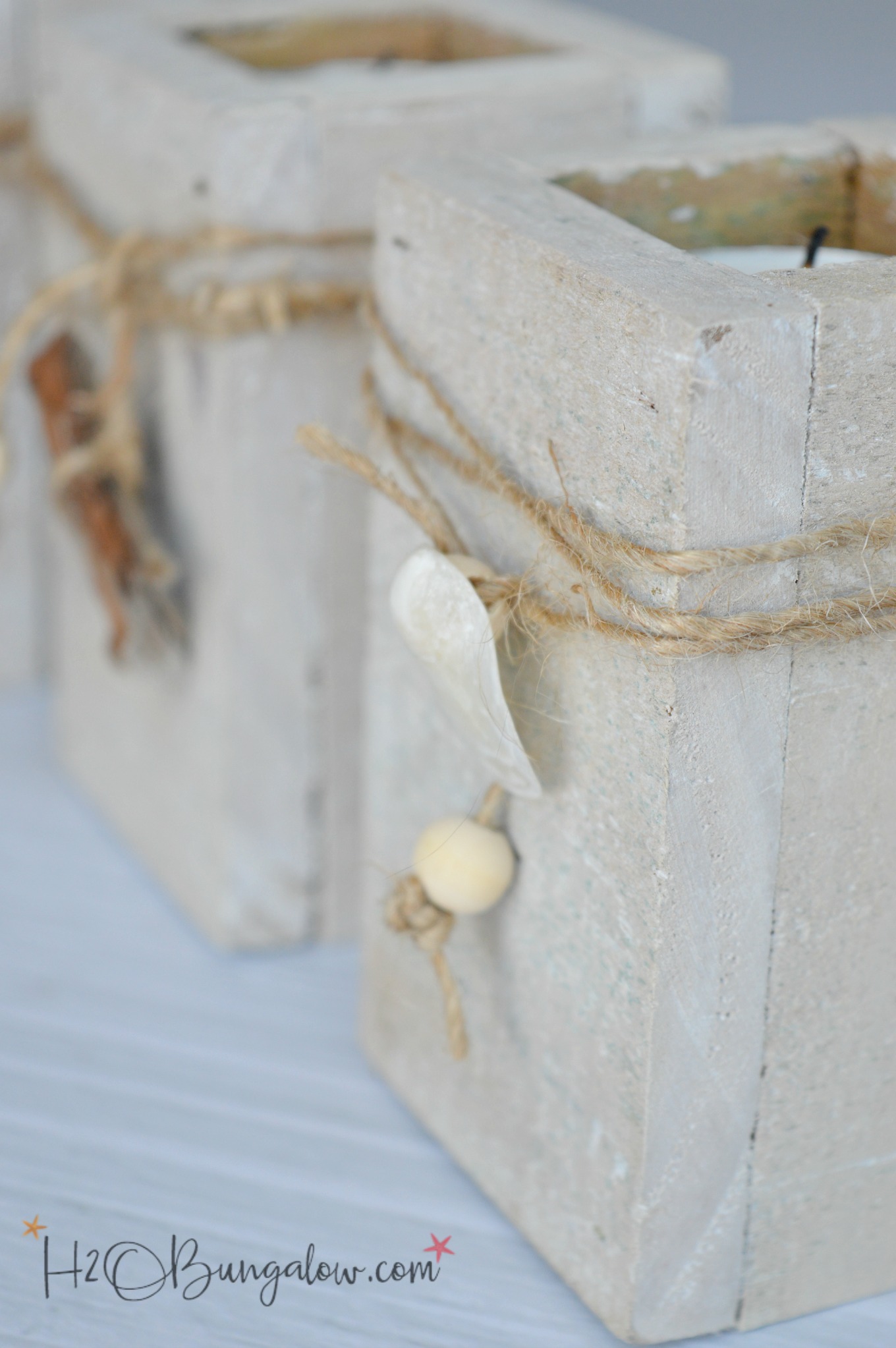 A little jute twine, a few wood beads, a piece of driftwood and a few seashells added a coastal vibe.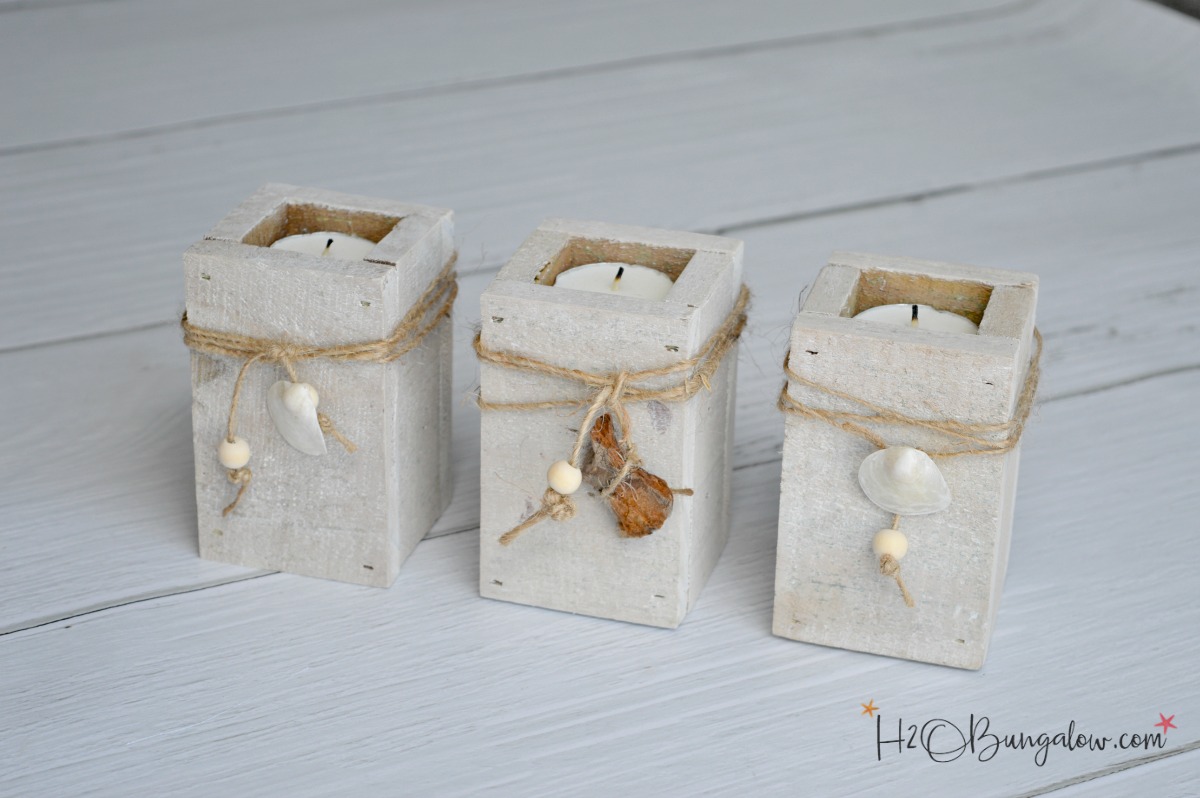 Anyhoo. I think my little candle holders would make a super gift or be pretty on a shelf stacked with other items in a vignette. They were basically free to make since I had everything I used already. Chances are, if you have a stack of scrap wood you could whip these up in no time at all.
Pin this project for later!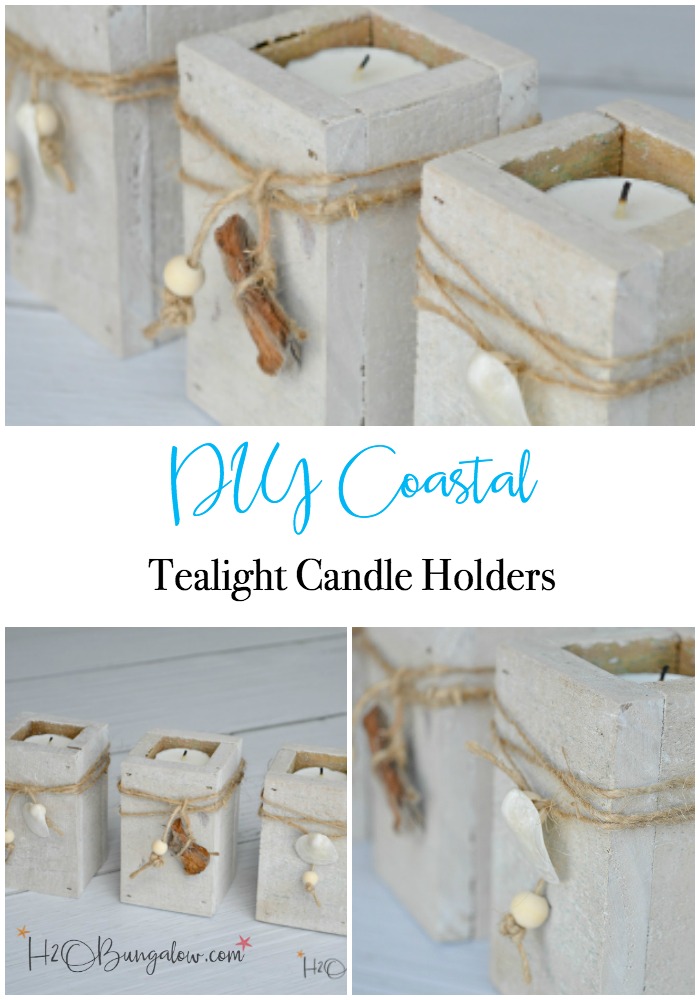 I'd love to make a set of coastal tealight candle holders like this in varying heights for large pillar candles too. Can you picture them on a pretty tray in a group set on a table?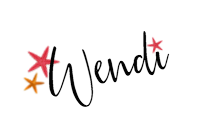 You may enjoy these other coastal DIY projects of mine.