I have five inspiring before and after bathroom makeovers to share with you guys today. You may or may not love what I've done, so I don't say inspiring as in I'm bragging that my designs are so awesome. I say inspiring because sometimes it's nice to be reminded that not all pretty rooms started out so pretty. Enjoying the journey and the little victories of a new project that brings a makeover one step closer to the vision of what it will someday be is part of the fun. It has to be, DIY remodeling and makeovers can be hard work 🙂
It's been really quiet here on the blog the last two weeks. I've been working like crazy in the North House trying to get as much completed as I could before it was time to leave for home and back to the Florida heat. That left little time to get any writing and sharing of projects out to you guys. I arrived home late last night and exhausted. I got a lot done, but not as much as I'd hoped to complete on this trip.
This morning it dawned on me that I have worked on five bathroom remodels in the past few years. A few are done, the others have more work to yet to be completed. All are accomplishments that I should be proud of, regardless of how finished they are. Remodeling a home is a journey. As I looked back on these five bath makeovers it felt good to see how different they look today from where I started.
Inspiring Florida Before and After Bathroom Makeovers
Almost every bit of decor in this Beachy Small Coastal Bath is a DIY project. From the lighting down the to toilet paper stand.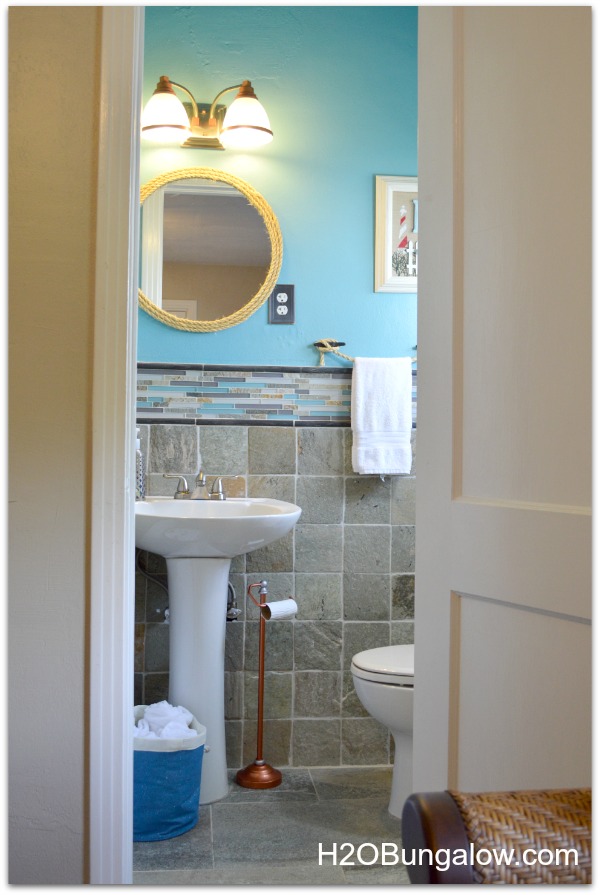 This is what it looked like the day we moved in!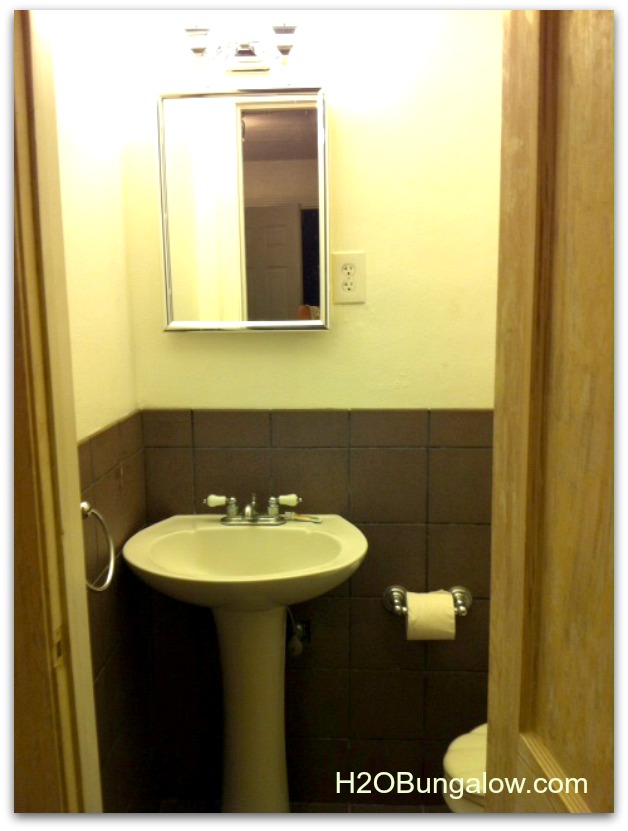 My Creative Small Bathroom Remodel had to work for the entire family. This was our only full bath for a few years. We've put in a new window since this photo was taken.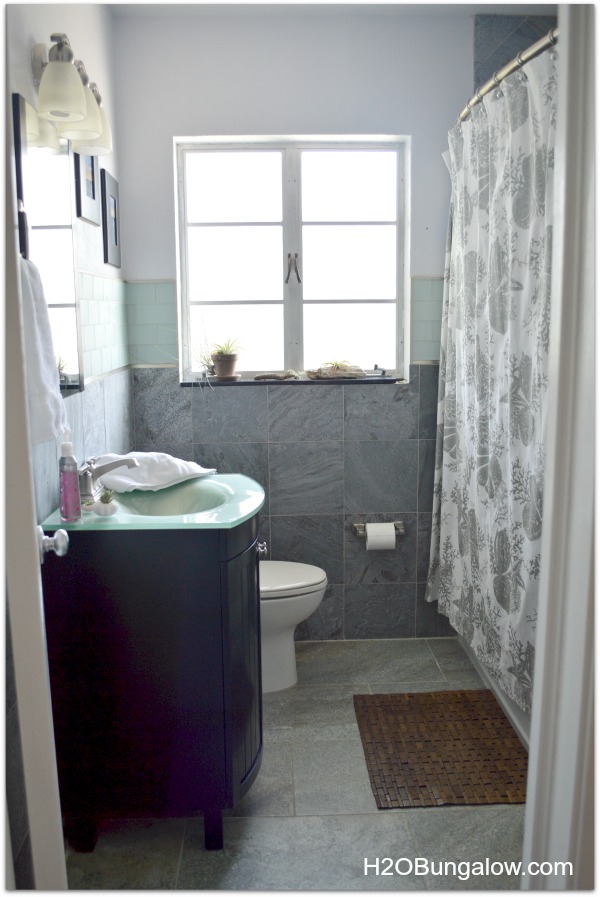 My only tub in the house!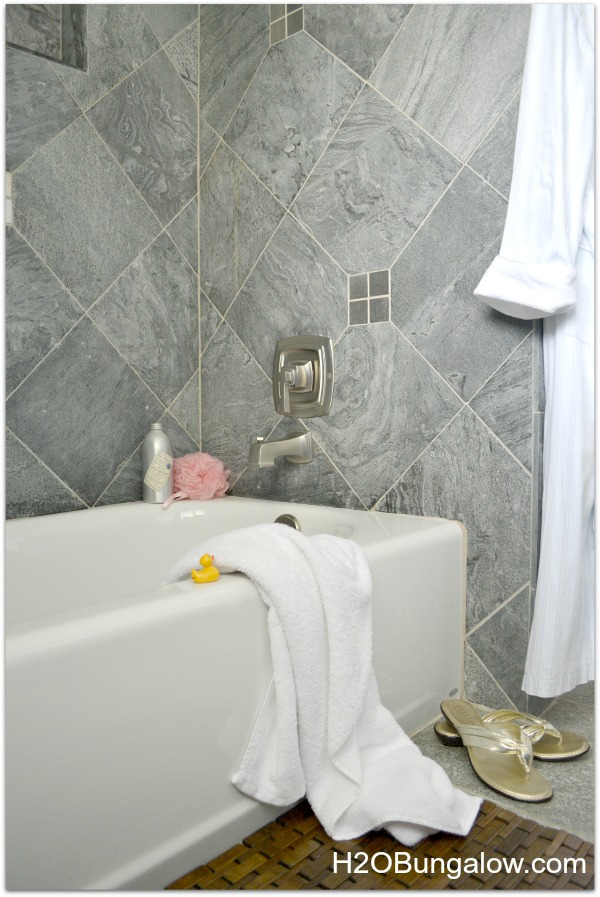 The original owner called this an updated bath. He must have been talking about the pedestal sink he installed sometime in the 80's. Love the floor? That tile was what was in my entire house when we bought it. No joke!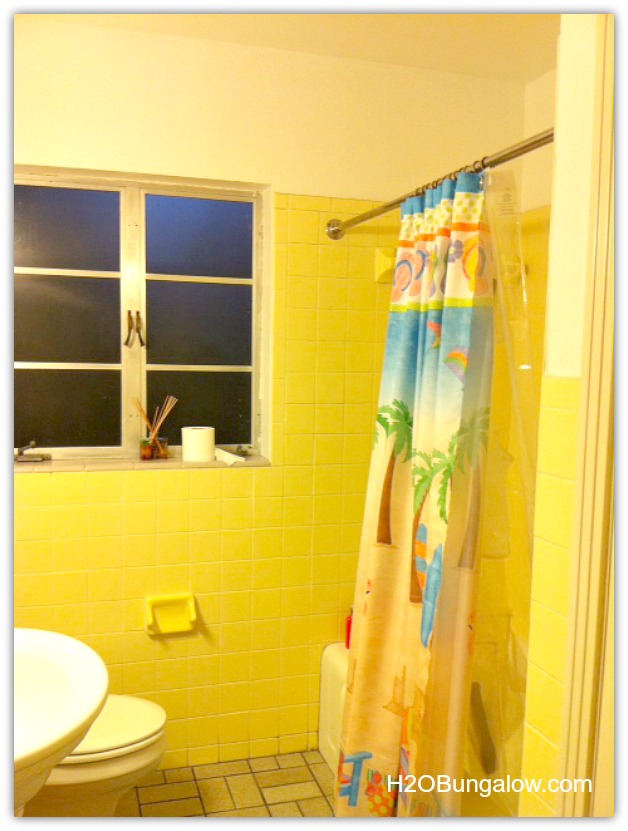 Our Contemporary Master Bathroom Renovation added a private bath and small walk in closet onto the master bedroom. That beautiful tri-colored wood mirror started out a an inexpensive over the door mirror and my DIY Open Shelf Vanity base only cost about $100 to build. I built the Concrete Counters and it's not hard to Wax Concrete Counters in order to keep them looking good.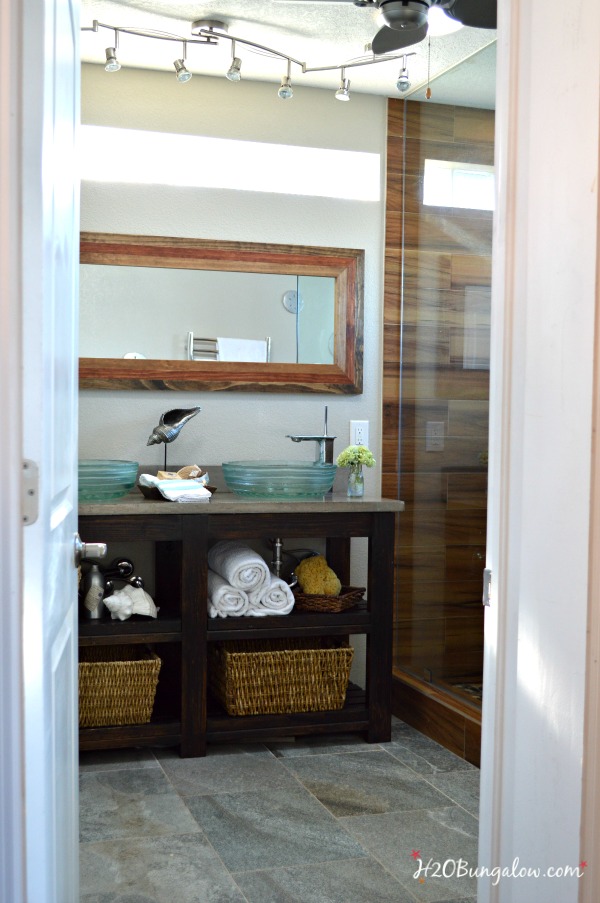 We gave up a tub for an oversized shower.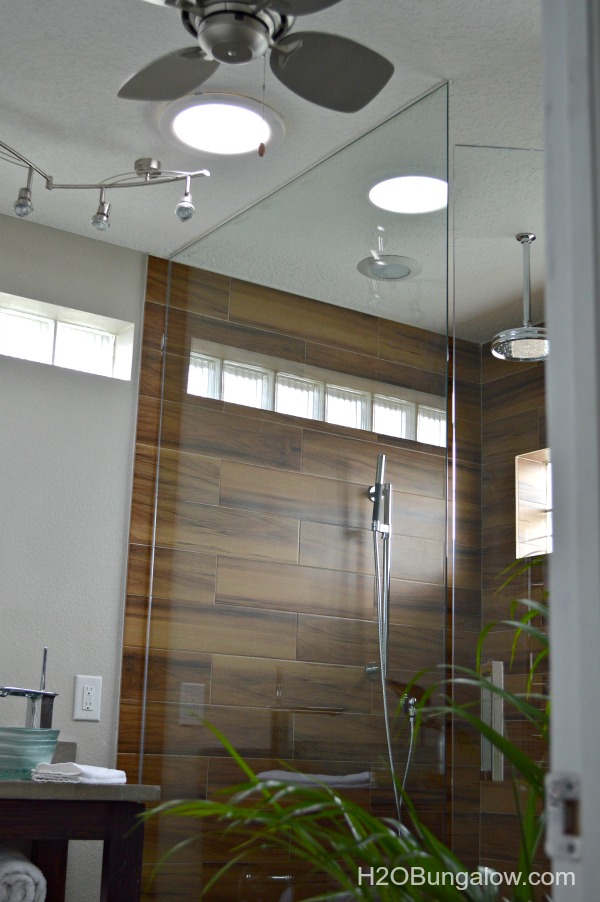 This project was considerably larger since our home only had a bath and half when we moved in 🙂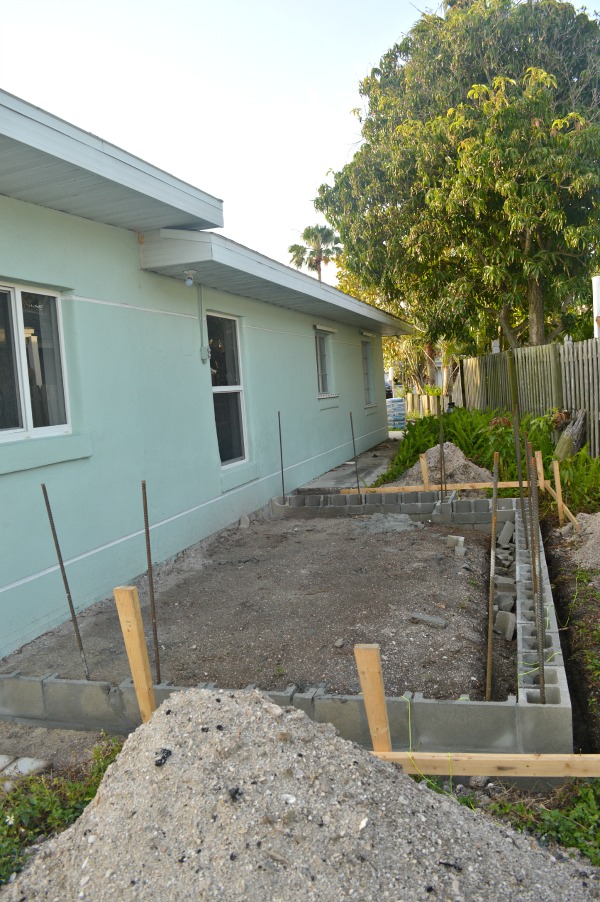 Inspiring Vermont Before and After Bathroom Makeovers
My small Farmhouse Bathroom Makeover in the North House Lodge was a huge step forward from what it was. I still have more to do like change out the counter top on the vanity and find a way to add venting into this little bathroom.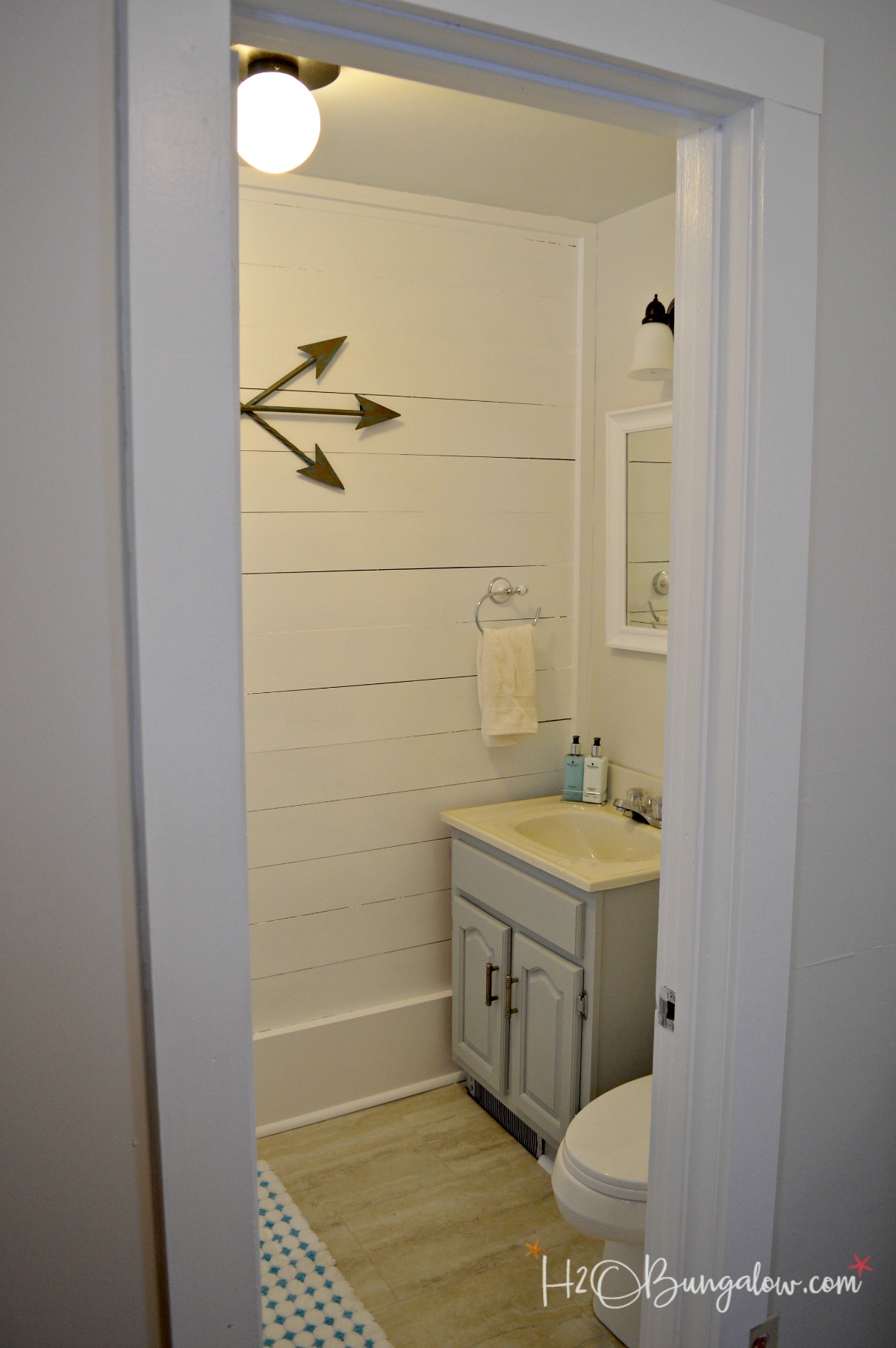 It's come a long way…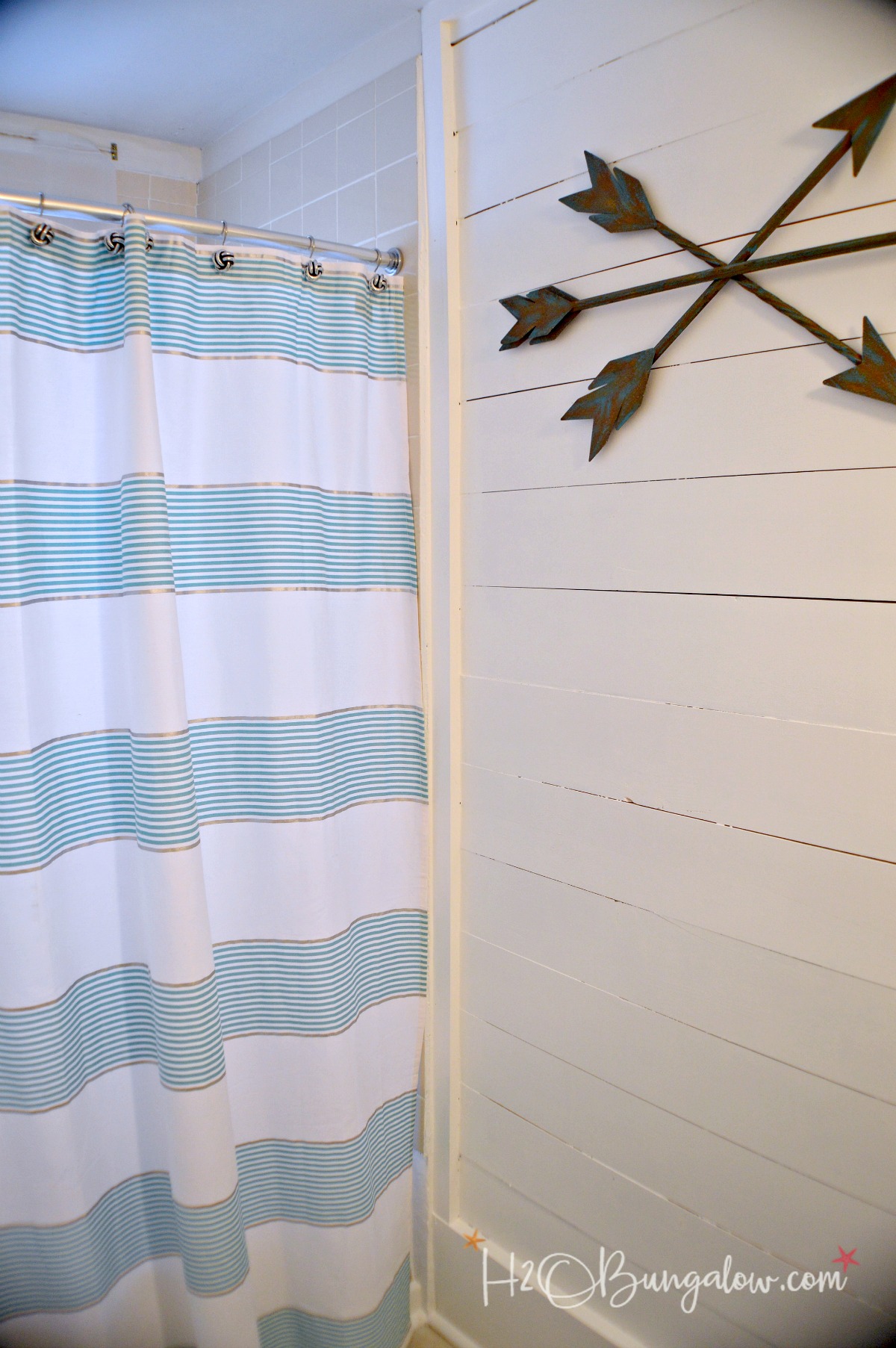 …since the day I picked up the keys.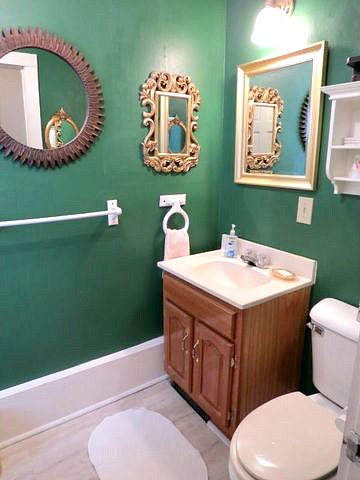 I started the second bathroom makeover on the upstairs bathroom makeover in my How To Speed Paint post a few months ago. I'll share another new project on this bath next week. It just might be one of my all time favorite DIY projects ever! Nope, I'm not giving any hints either 😉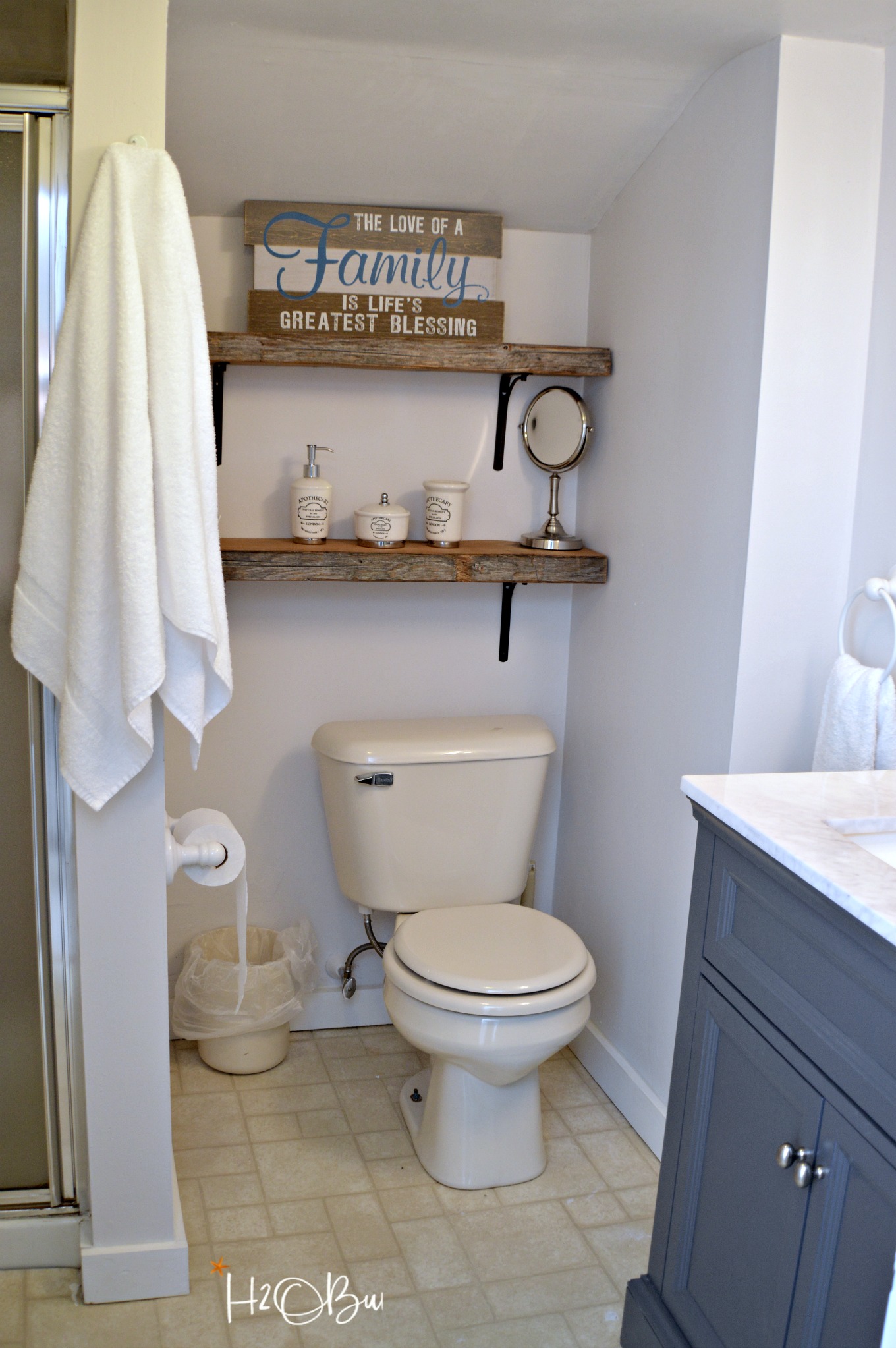 Even without it, it looks a whole lot better than it used to look.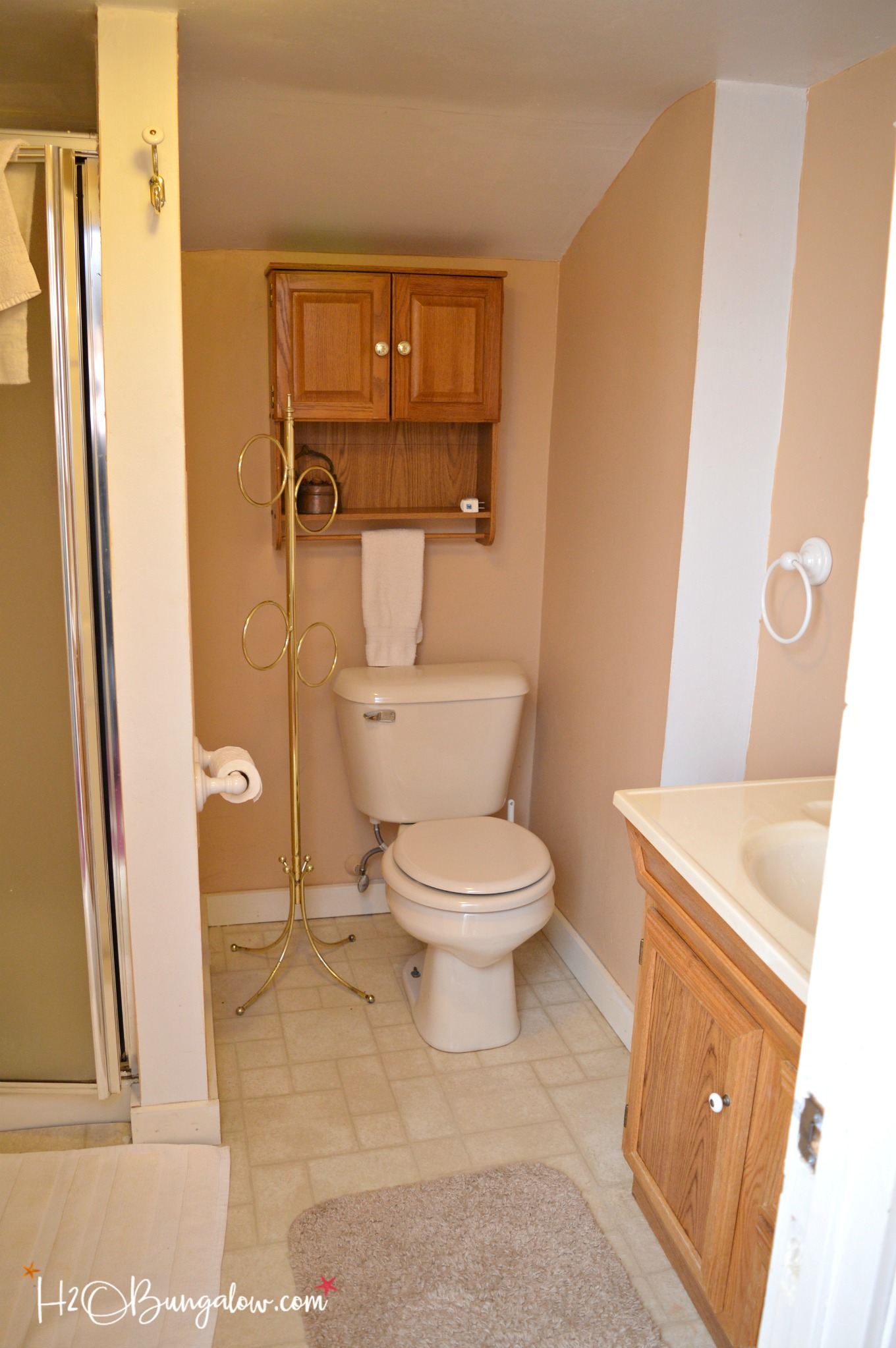 I think the best part of seeing what someone else has creatively done in a bathroom makeover is the inspiration that can be found. I usually find good ideas every time I look at photos of what someone else has created, even if it's not my choice of color or decor style.
Sometimes it's frustrating to be in the middle of a DIY makeover or remodel that seems to take forever. When I look back and see how much I've accomplished in a few years time, it makes the process seem less intimidating and not so frustrating. Do you ever feel like this about your place too?
What are your biggest remodel and redecorating wins and frustrations? Share with me in the comment section below!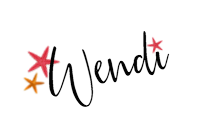 Did you know you can pull up all my Bath Makeover Projects or all my DIY Decor project by room on the blog? Look under home decorating and you'll see the subcategory broken down by room.