A few years ago if someone had told me I'd decorate for seasons and more than just Christmas, I probably would have laughed. I might have even snorted because that thought seemed so absurd, so unlike me. Fast forward a few years and over 400 blog posts and projects later and I'm sharing how to make a large DIY wood welcome sign. I'm planning on using it for this year's fall front porch. It was time for a large decor piece I could use in lots of different ways, inside and outside with holiday decor or even, yes…you guessed it, seasons!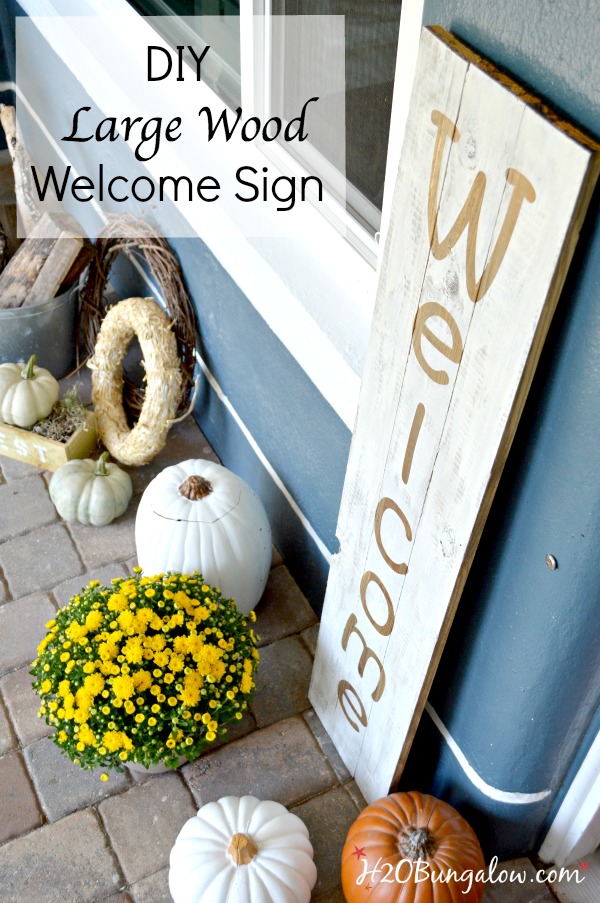 How to make an easy large DIY wood welcome sign
This is my supply list to make a large DIY wood welcome sign. I use affiliate links to help you find the supplies I used. See my affiliate policy below for more information.
3 – 1″ x 3″ boards at 4 feet
3 – 6″ pieces of scrap wood, paint stirrers, or anything similar work great
jigsaw and blade kit
nail gun with 1 1/2″ brad nails or plain old screws and a drill
DIY wood stain –   How To Tea Stain Wood Recipe
stencils or Silhouette cut letters on Dollar Store $1 sticky shelf liner
scissors
paint
I still have a good sized pile of boards from the plank wall project I changed my mind on last year. Sixty boards have lasted a lot longer than I expected they would;)  Anyhoo, they were the perfect size at four feet long to make my large DIY wood welcome sign project. This was a super easy project with only a few quick cuts with my favorite new Ryobi One+ cordless jigsaw. One of the things I'm loving is that Ryobi makes jigsaw blade kits. Each blade is printed with what it's used for, fast cut, fine cut, wood or metal. That takes a lot of guess work out of the equation!
Step 1. Cut the three support pieces of wood for the back of the three boards. I used my Ryobi Airstrike Brad Nailer to attach the supports, but you could easily attach these pieces with screws.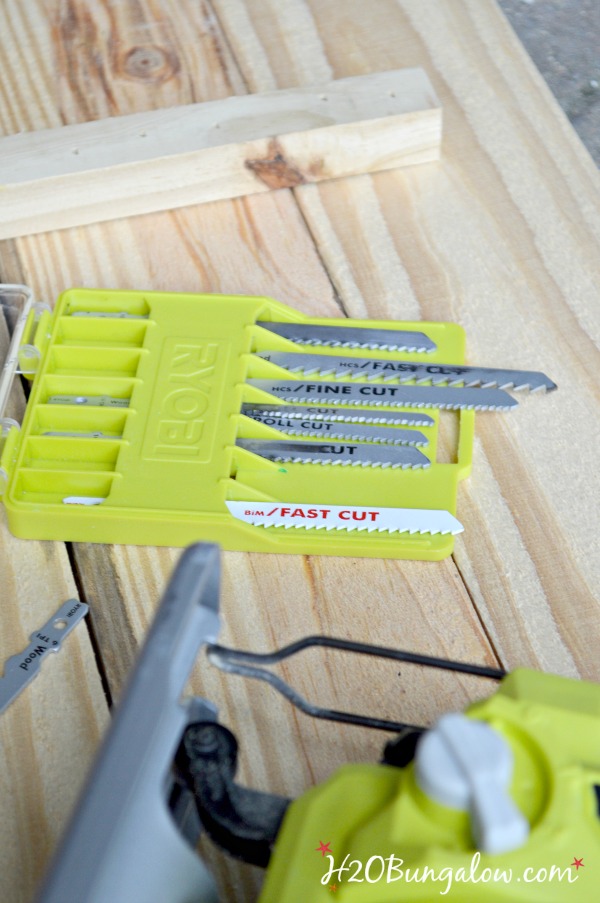 Step 2. Attach vinyl letters. I made a cut file with my Silhouette of the size letters I wanted. My letters are about six inches high and four and a half inches wide. Because our house is a dark blue grey I wanted a light sign and made the letters in reverse. So I used the cut outs on the tea stained wood.
I'll be happy to share the cut file with you, just leave a comment below & mention you want the cut file:)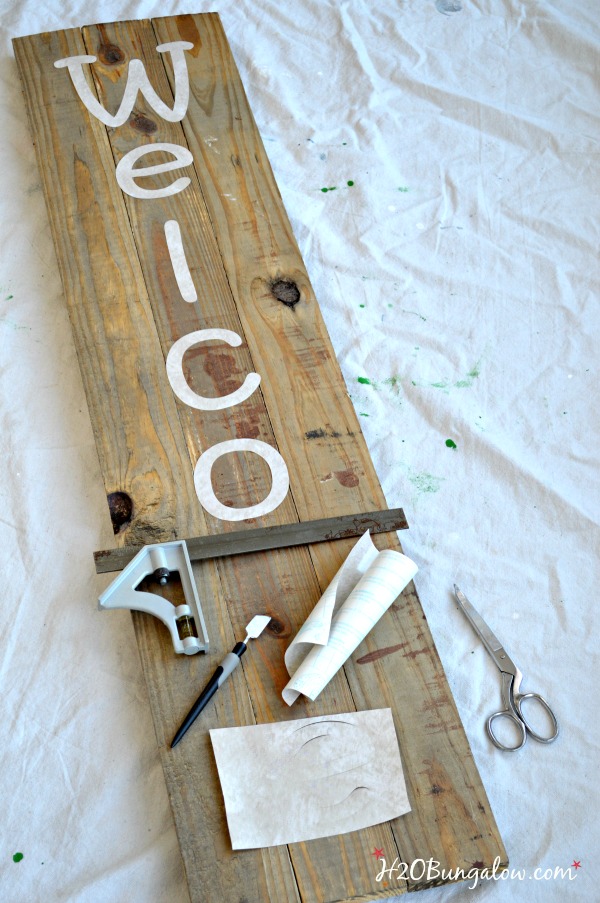 Step 3. Paint the wood. I used some leftover antique white paint and painted with a mostly dry brush. I left some areas thinly covered. This was like a heavy dry brush application. For variation I applied the paint a little thicker in some areas and a little thinner in others.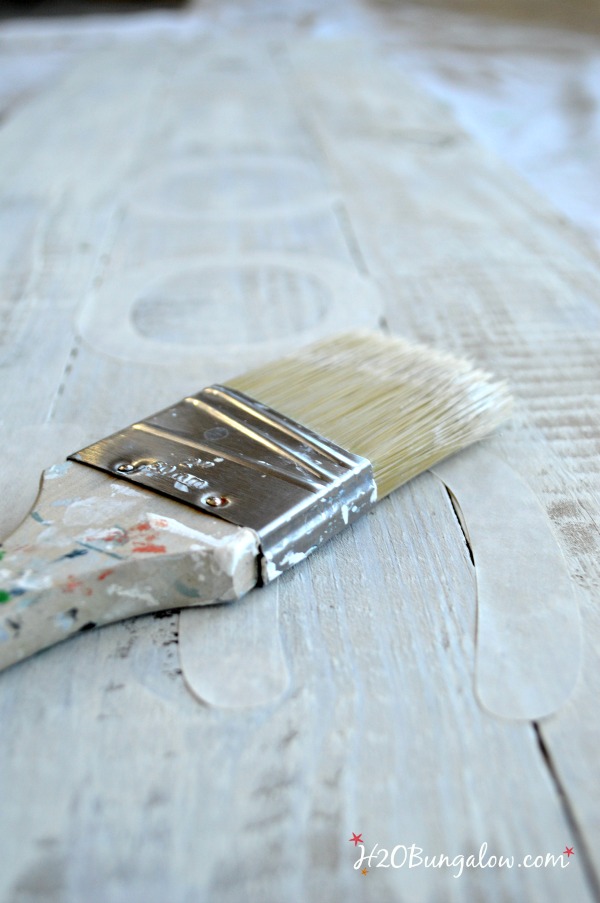 Step 4. Peel off the letters as soon as the paint is dry to the touch. Add hanging hardware if you plan on hanging your large DIY wooed welcome sign instead of leaning it against a wall like I'm doing.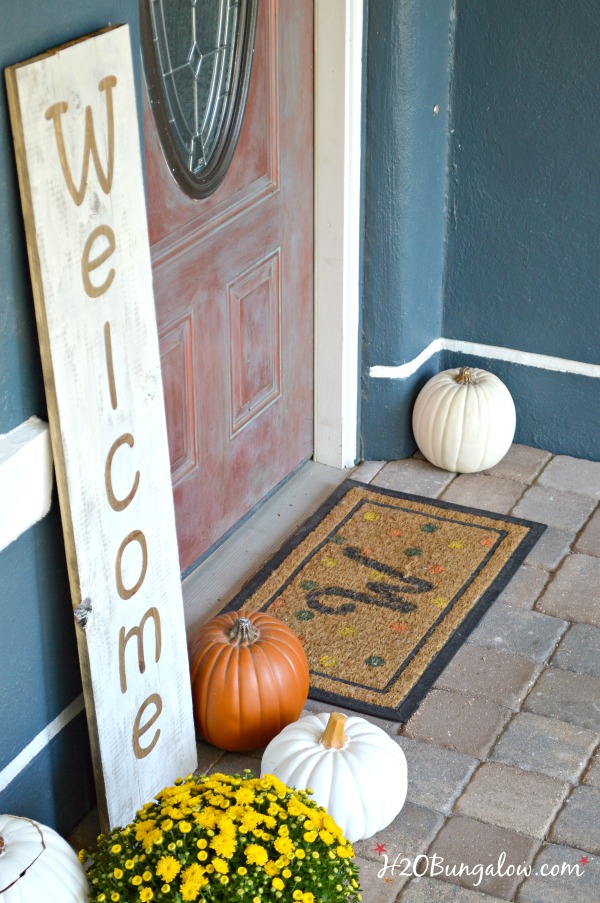 I've seen this style large indoor-outdoor signs in the stores and there was no way I was going to pay for something I could make for free with scraps of wood I had lying around.
The light color of my DIY large wood welcome sign stands out against the dark paint color. yes, our front door is copper. Actually faux painted copper. You can find the tutorial on How To Paint a faux Copper Door here.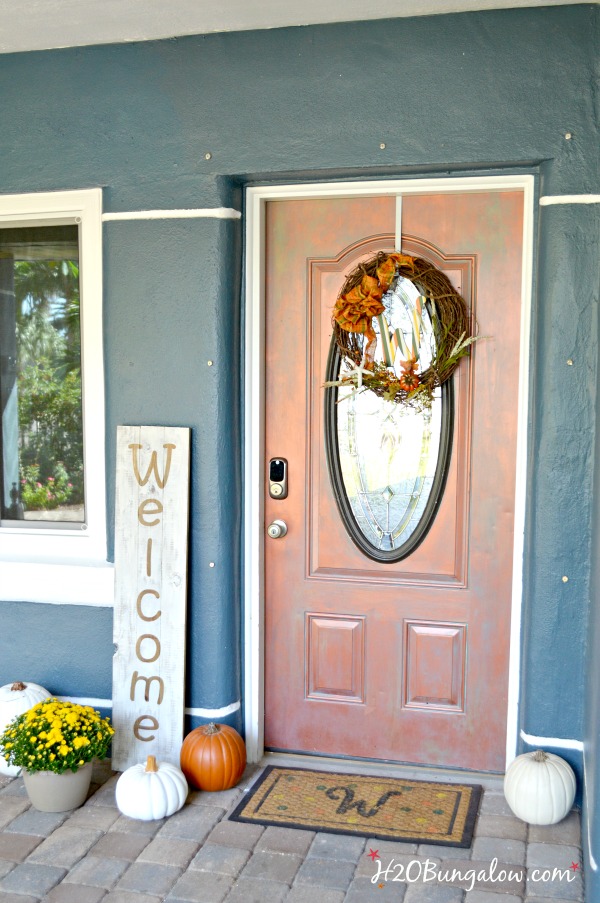 The mat is my easy Fall Monogram Doormat I made a few years ago. Best $5 DIY ever with an Ikea doormat. As you can see I kept adding more fall decor. It's the byproduct of 4 years of DIY blogging 😉
You can find the quick and easy tutorial on how to make a Faux Pallet Wood Box with a cedar fence board here. Looks great at half the work!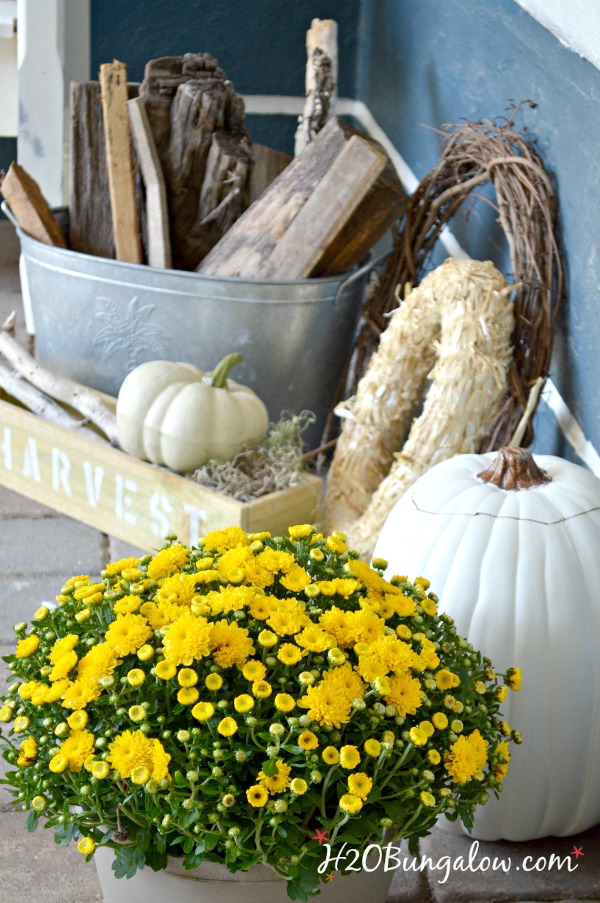 Decorating the front porch is a lovely way to brighten an entry and say hi, we are glad you're here to family, friends and the new season.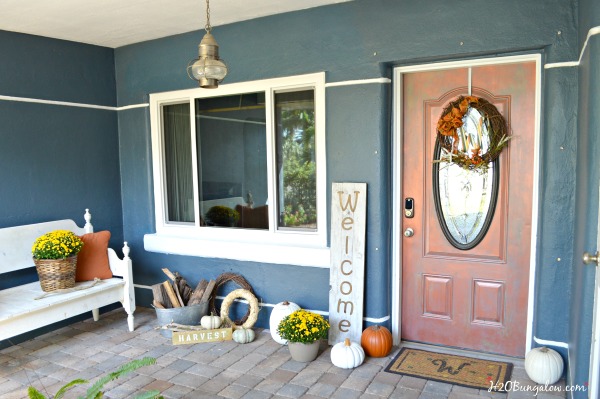 Are you working on your seasonal decor yet? ! Where would you put a large DIY wood welcome sign in your house? Inside or out?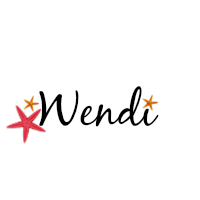 Disclosure: I may have been compensated, given product or tools to use for this DIY post. All opinions that I share are always 100% my own. I use affiliate links in my posts. If you should make a purchase I will receive an itty bitty commission at no cost to you. Thank you in advance for supporting my blog and two fur-ball cats who believe they are privileged.
You'll find my project linked up to these fabulous parties!
Love a good dose of DIY home decor, home improvement, the challenge of woodworking and creative ways to make your home look fabulous?
Me too!
I'd love to share mine with you. Click here to sign up for my post emails and I'll send a quick note when I have a new project to share.