Creative DIY home organization ideas are worth their weight in gold. They can keep clutter away, look like home decor and are a must for the small home dweller. I've got a great collection of ways to store and organize you home today. The best part is all are pretty storage and organizing hacks you can make.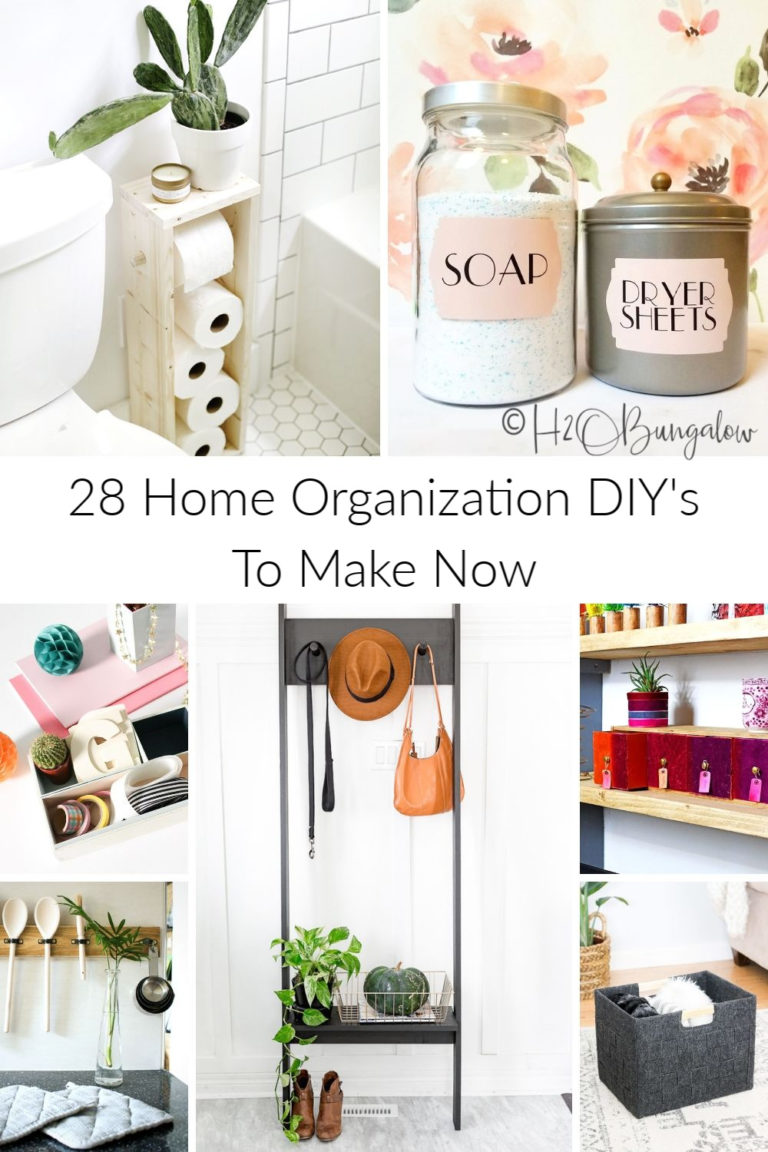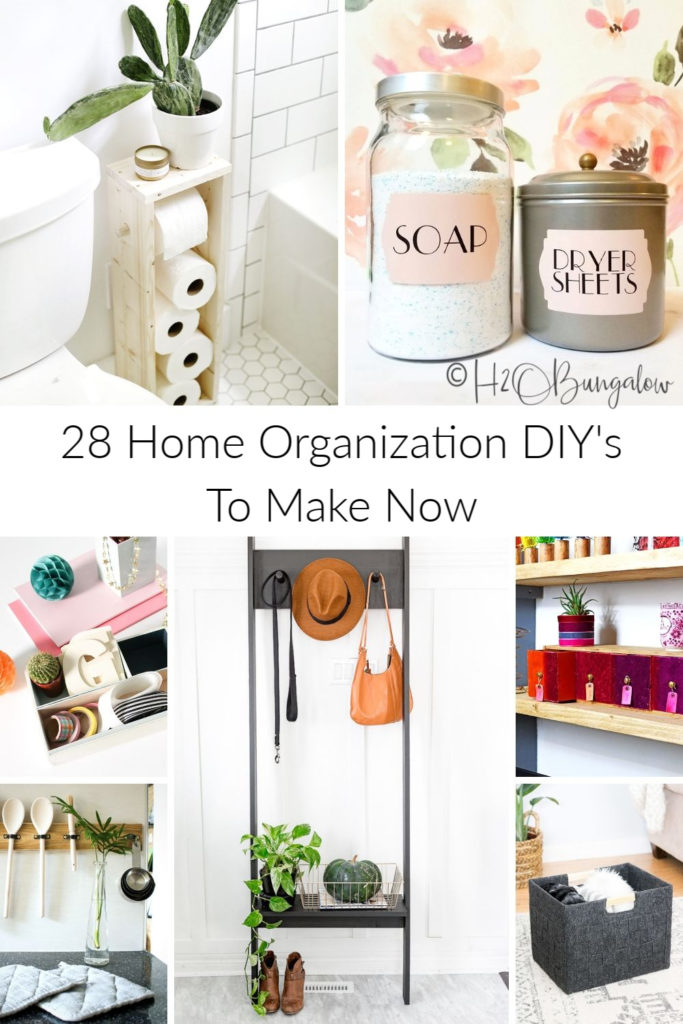 Creative DIY Home Organization Ideas For Home
Living in a small home like we do has its challenges. I'm always looking for space saving ways to organize my home.
The best home organizing ideas are the ones I can DIY, don't cost a fortune keep clutter down while looking good. I'm so inspired by this collection to start revamping and organizing my own house.
I hope a few of these inspire you too!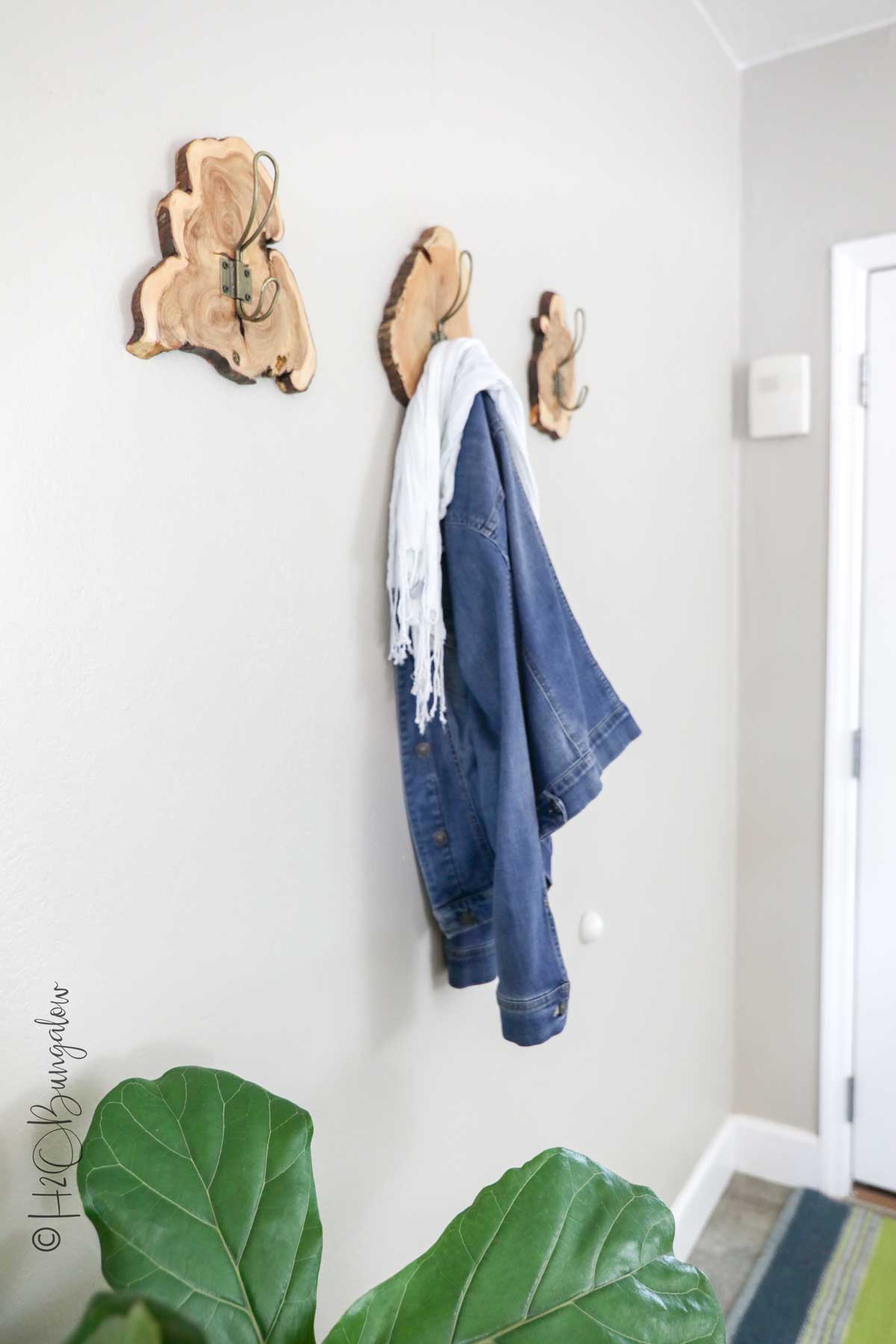 These live edge coat racks can be used anywhere and are a great small space storage solution when you don't have an entryway closet.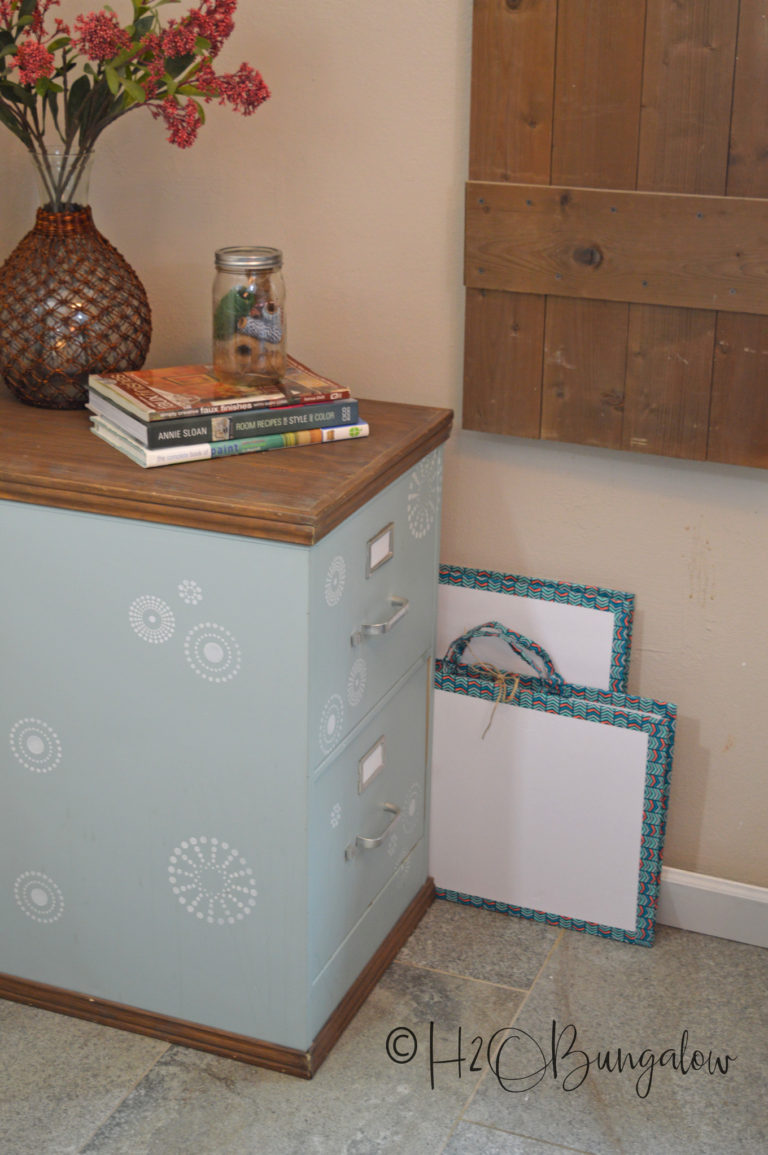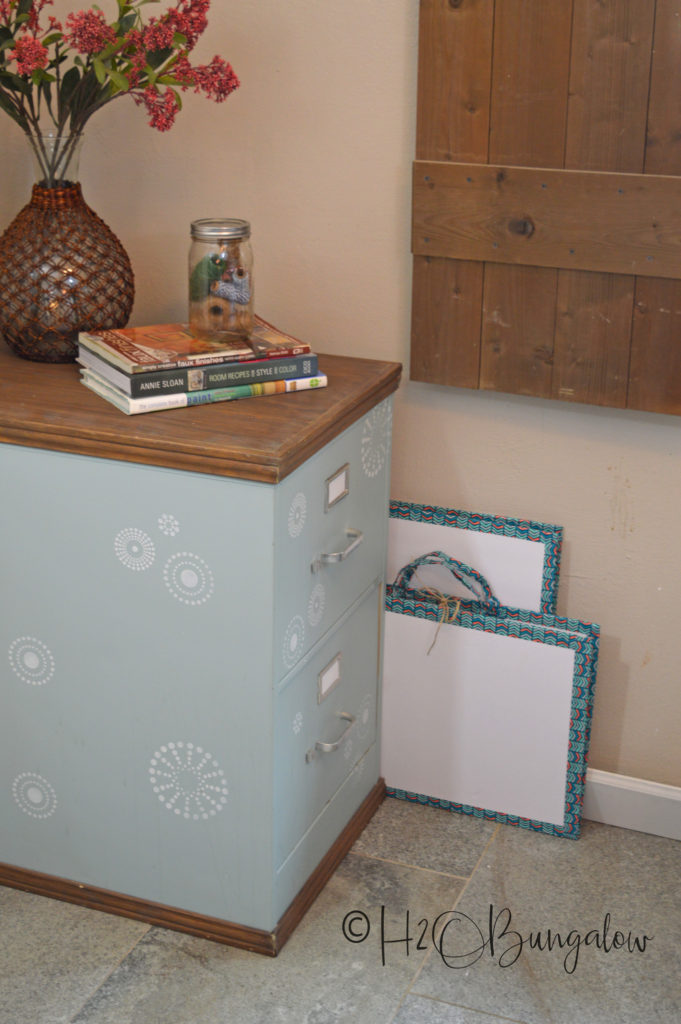 How to Store and Organize Stencils
My stencil collection was out of control until I made these simple stencil organizers.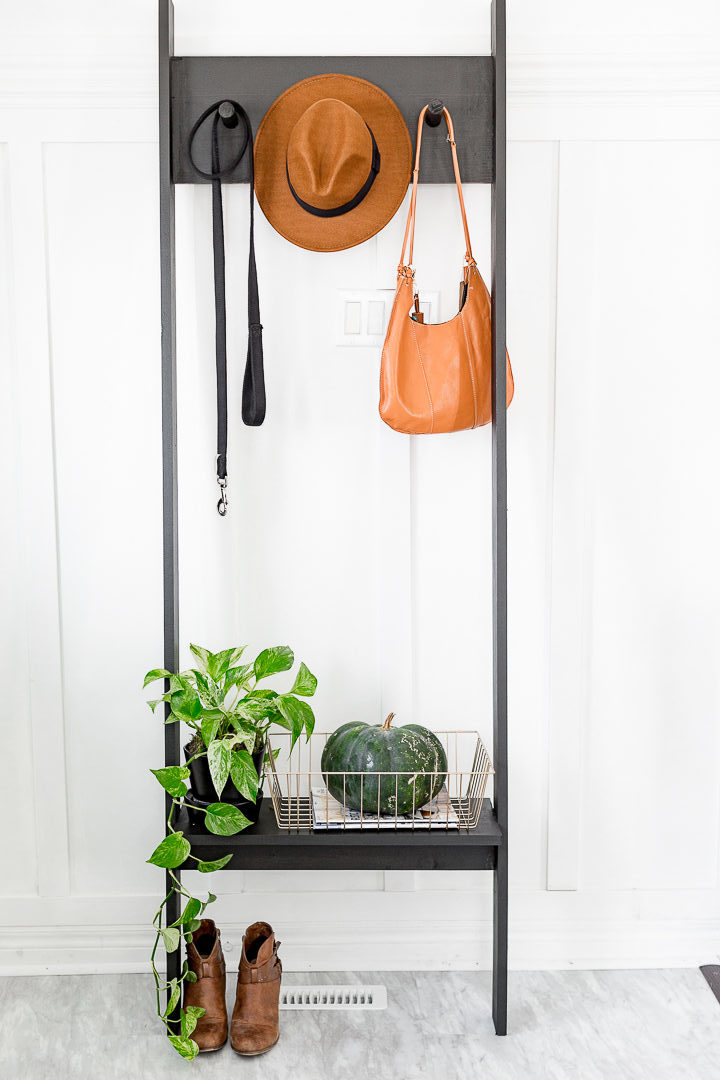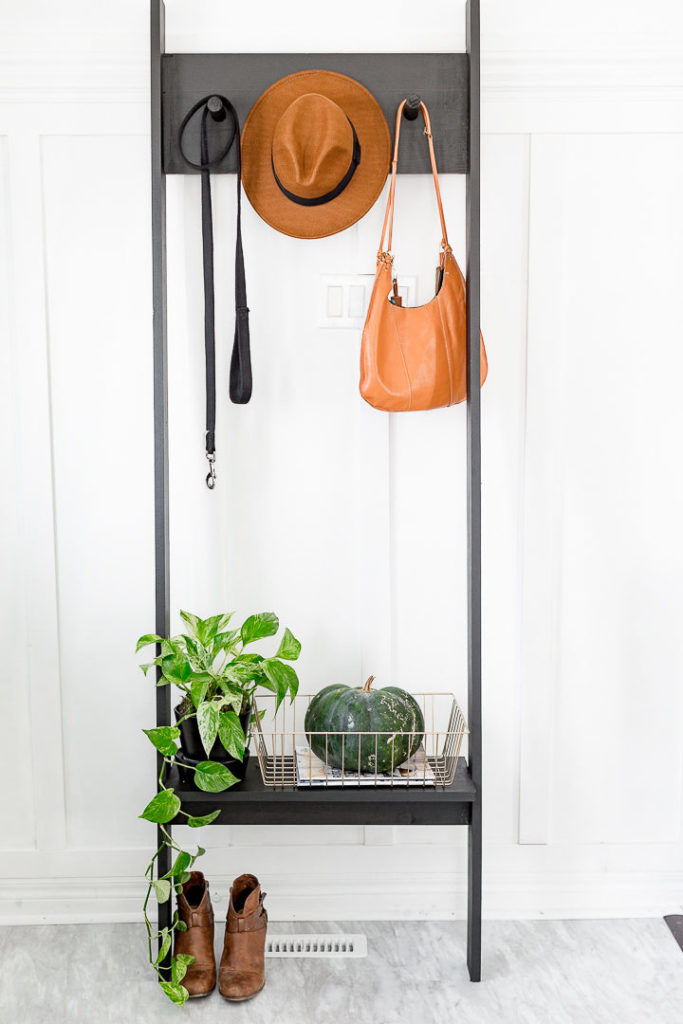 This modern coat rack is perfect for organizing a small entry way and another solution when you don't have an entry closet.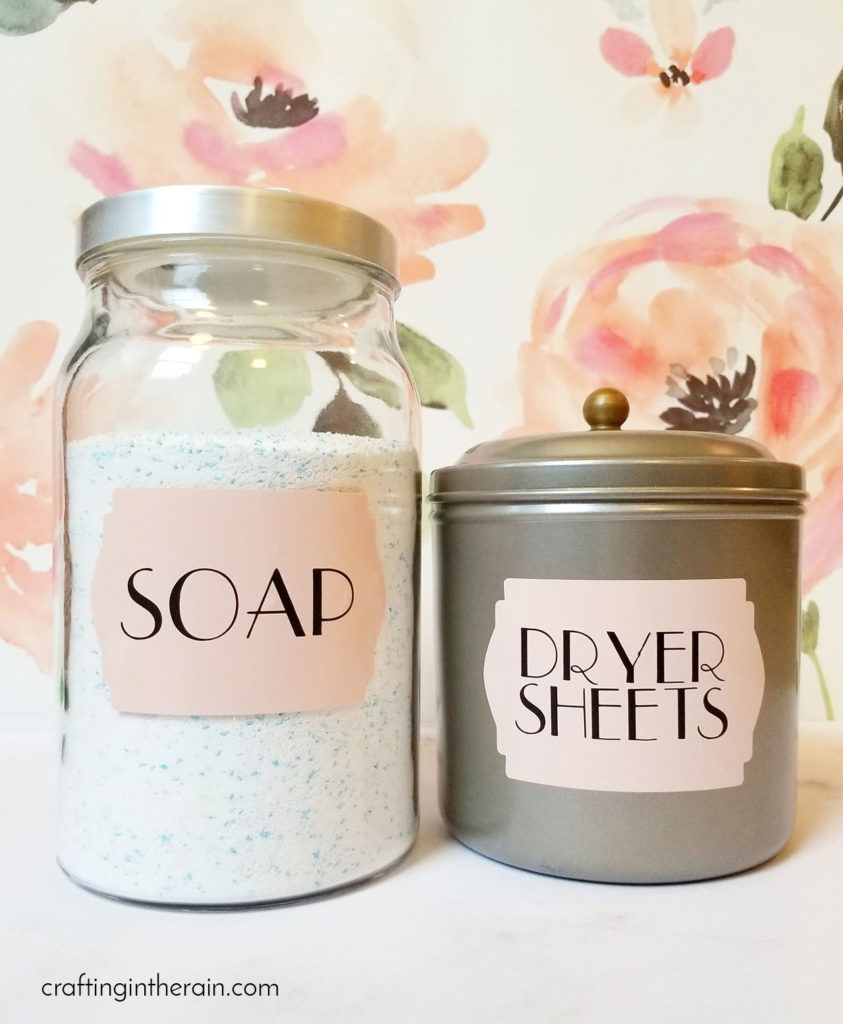 Laundry Room Organization With Cricut
Use a Cricut to make labels gives your storage containers a custom look.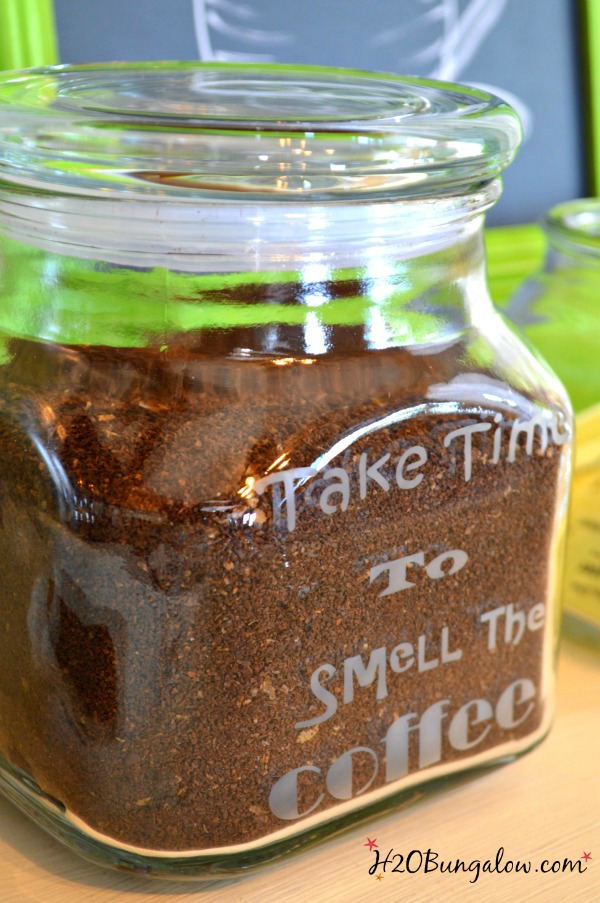 DIY Etched Glass Coffee Canisters
Try your hand using stencil creme to label glass canisters.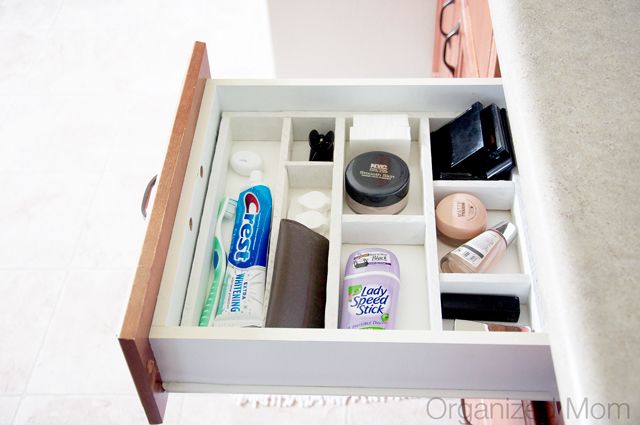 DIY Drawer Dividers For Under $5
Keep those drawers organized with drawer dividers. Under $5 is a great bonus!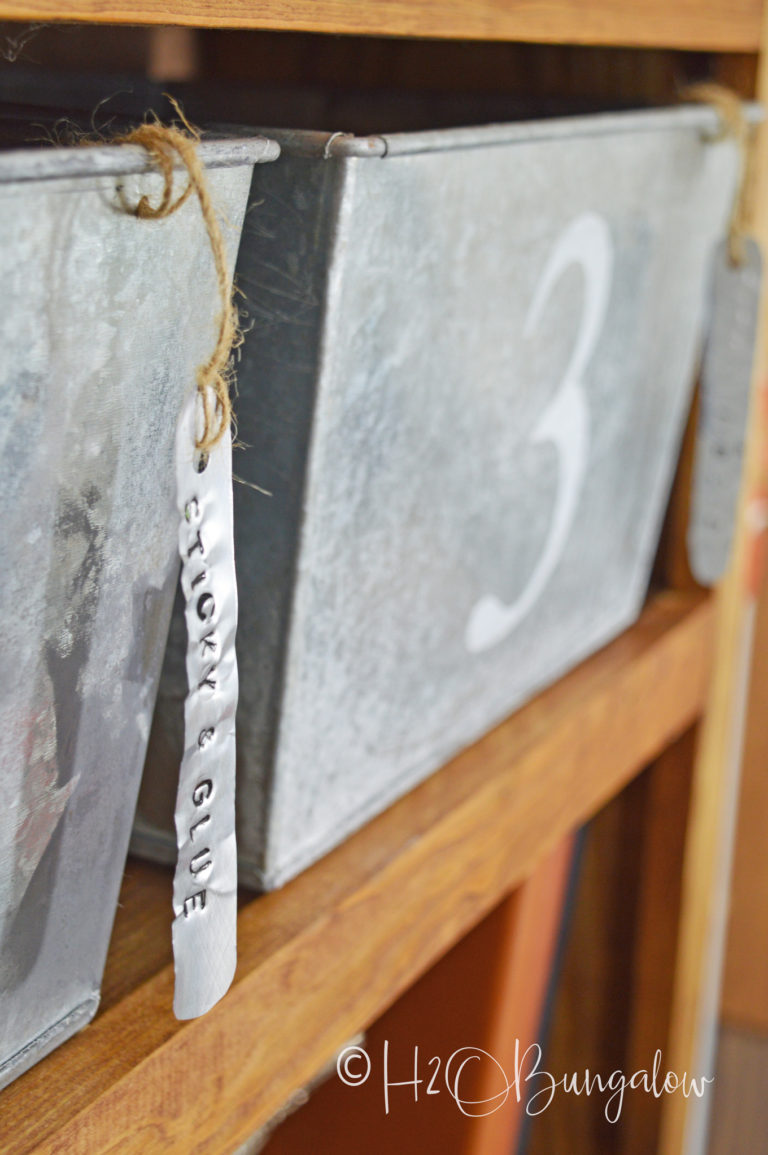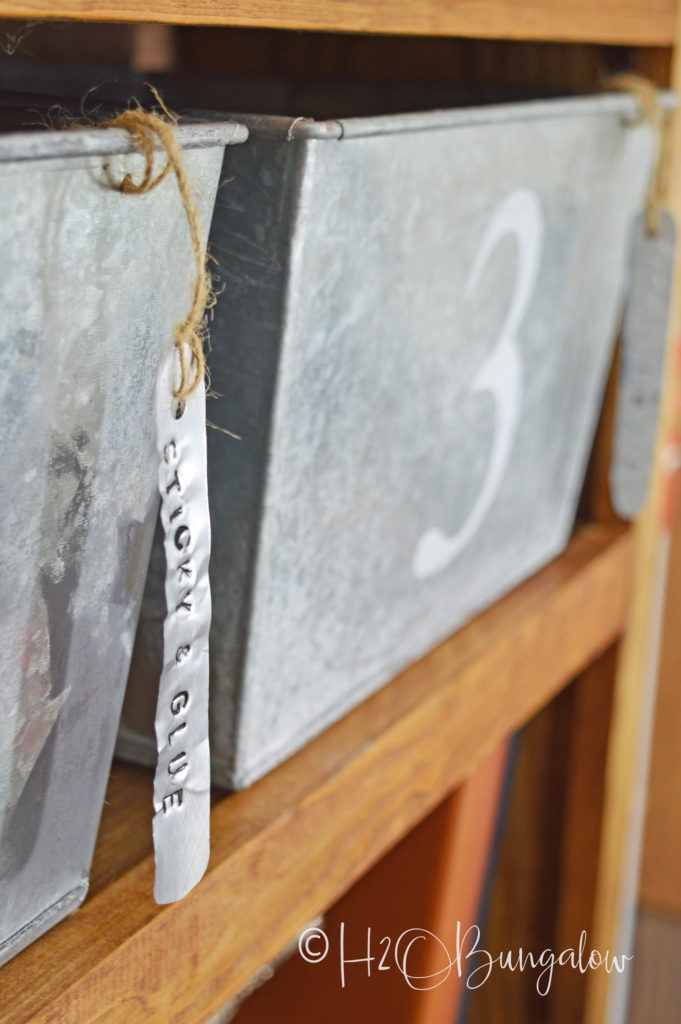 Repurposed Soda Can Stamped Metal Labels
Repurpose soda cans into fun bin labels to keep small items neat and organized.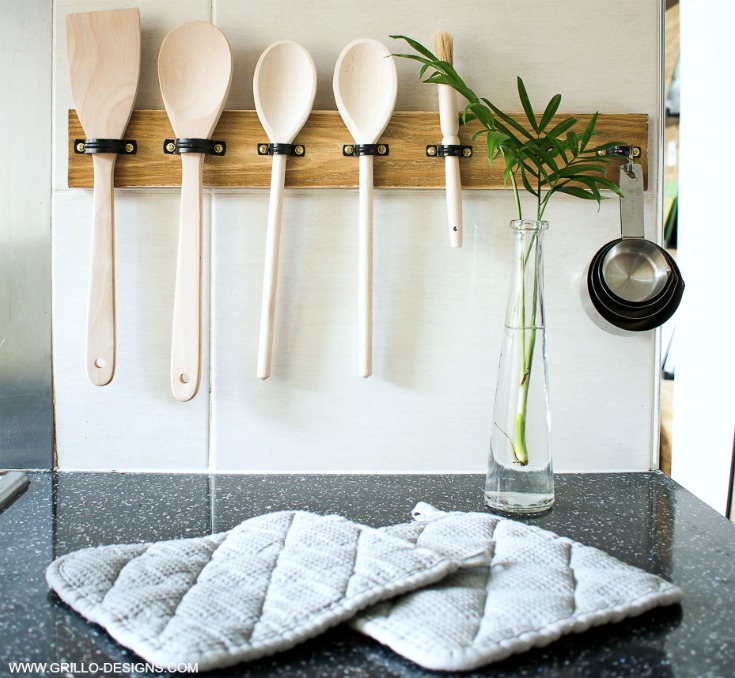 Free up drawer or counter space with this stylish utensil hanging rack.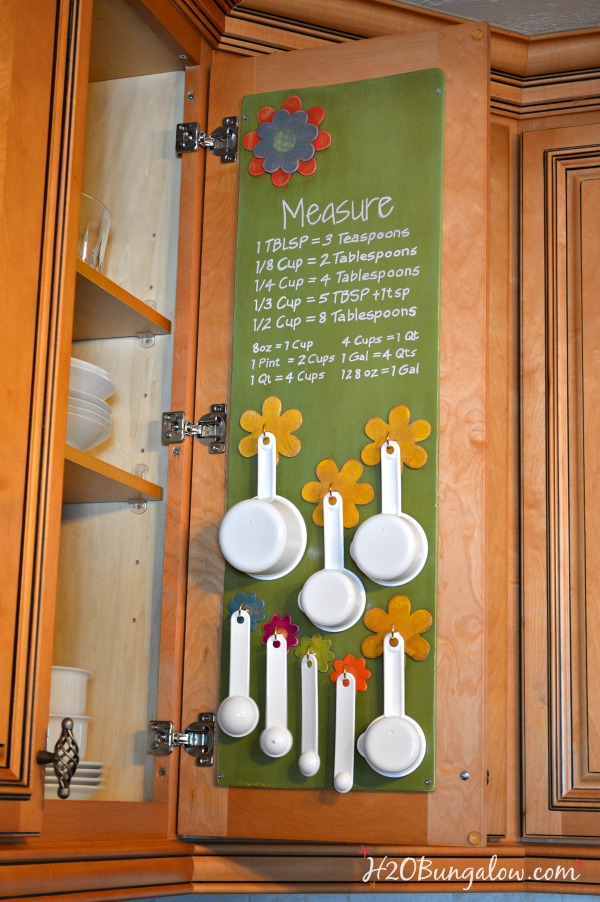 Hanging Measuring Cup and Spoon Organizer
Always have a measuring cup or spoon at your fingertips!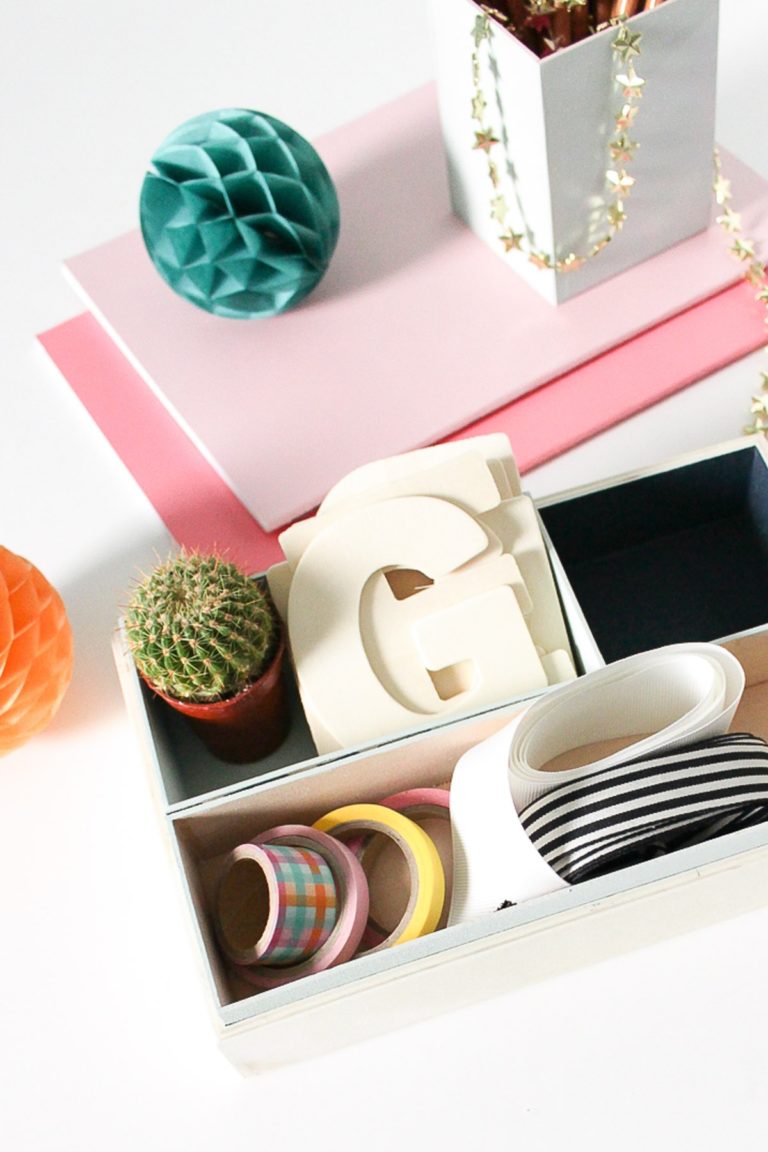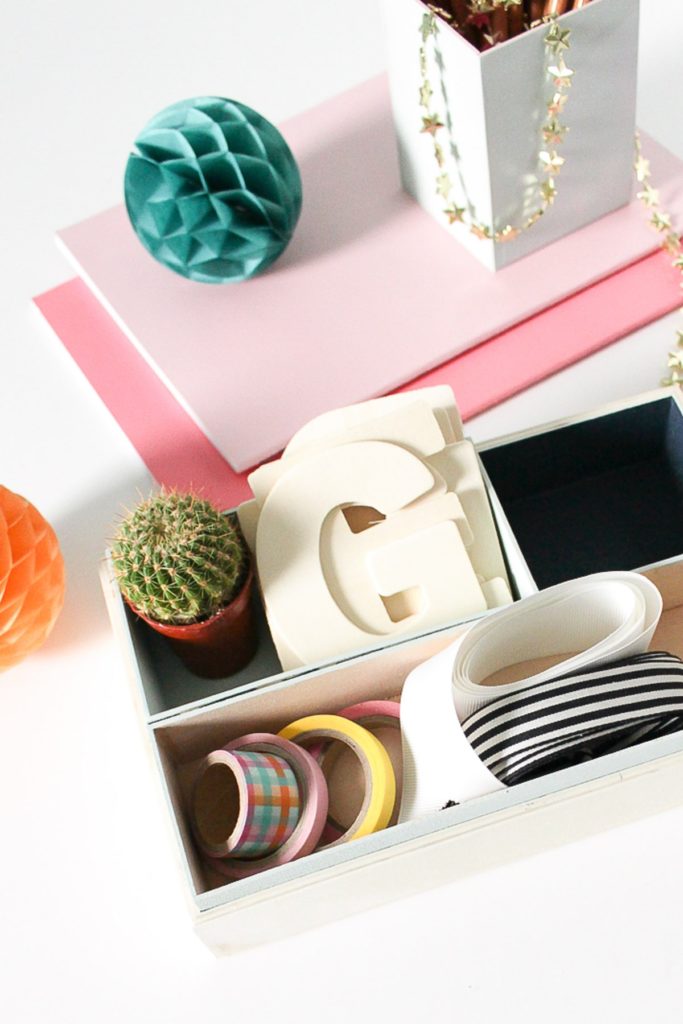 Get your office supplies organized with a nesting desk organizer.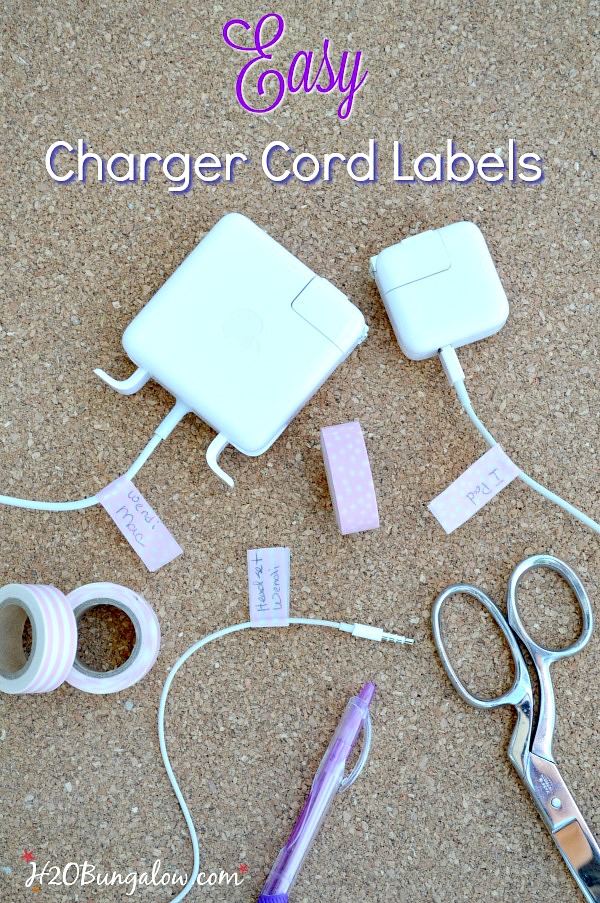 5 Minute DIY Charger Cord Labels
Never mix up or loose power cords again.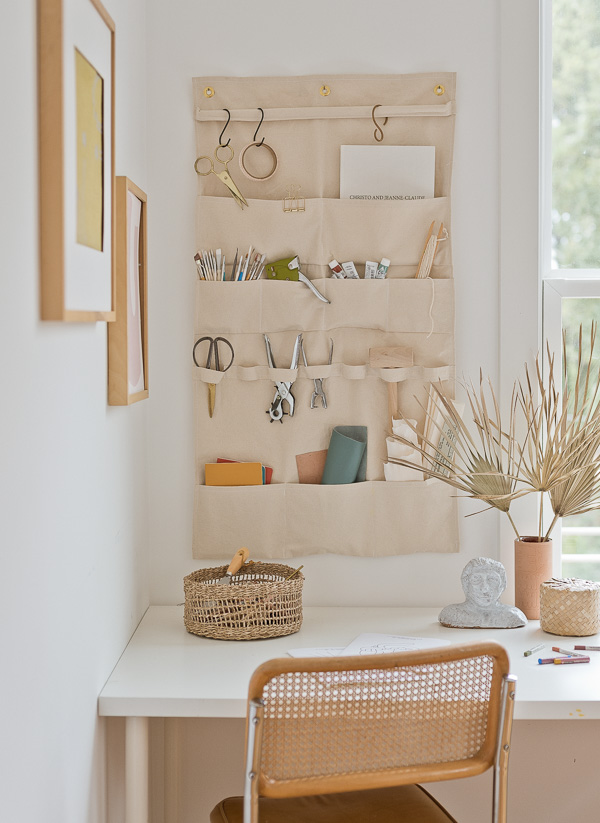 An organized work station keeps everything in place.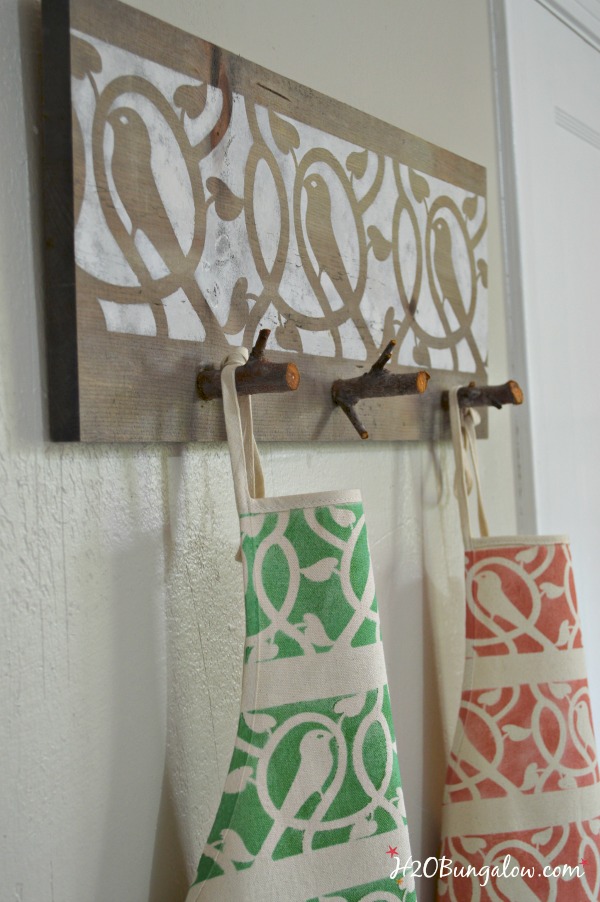 Stenciled Tree Branch Apron Rack
Hang aprons where you can easily reach them.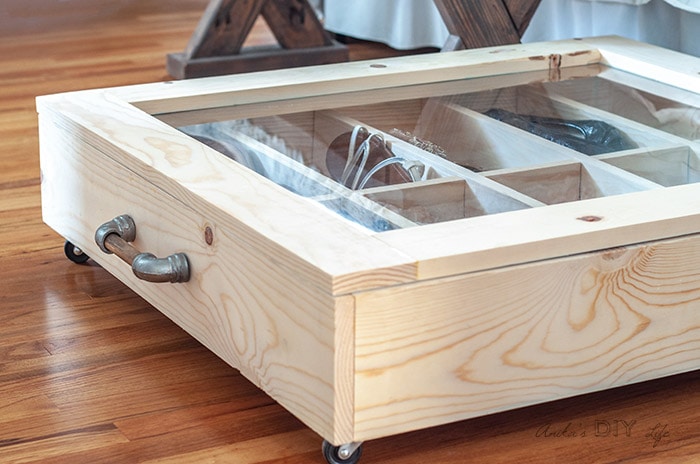 Store extra shoes under the bed with this shoe organizer.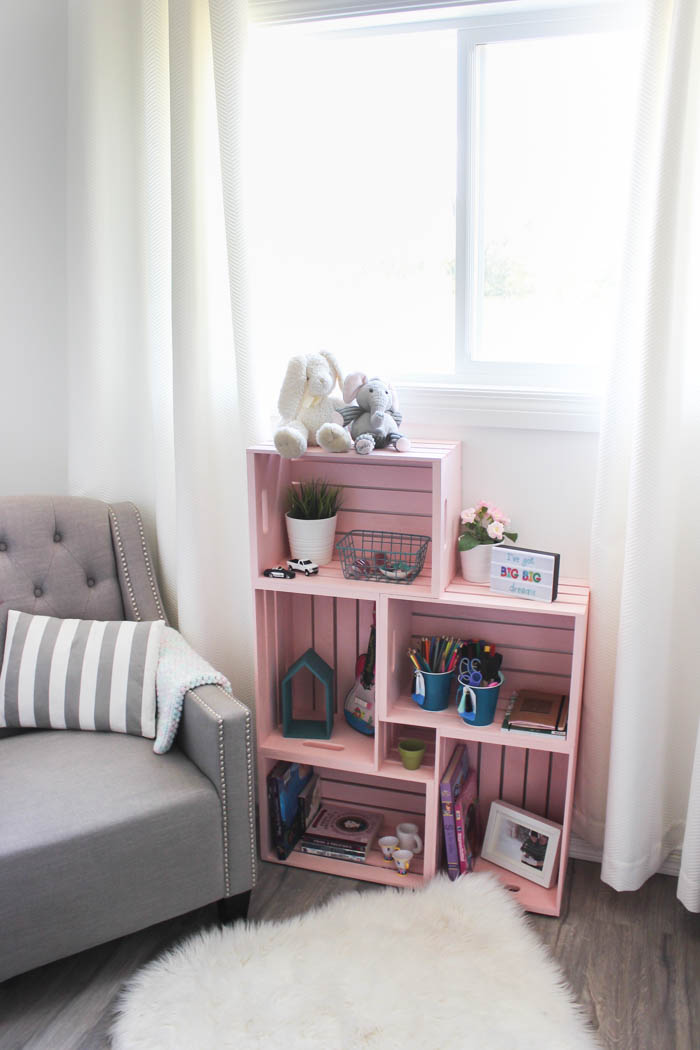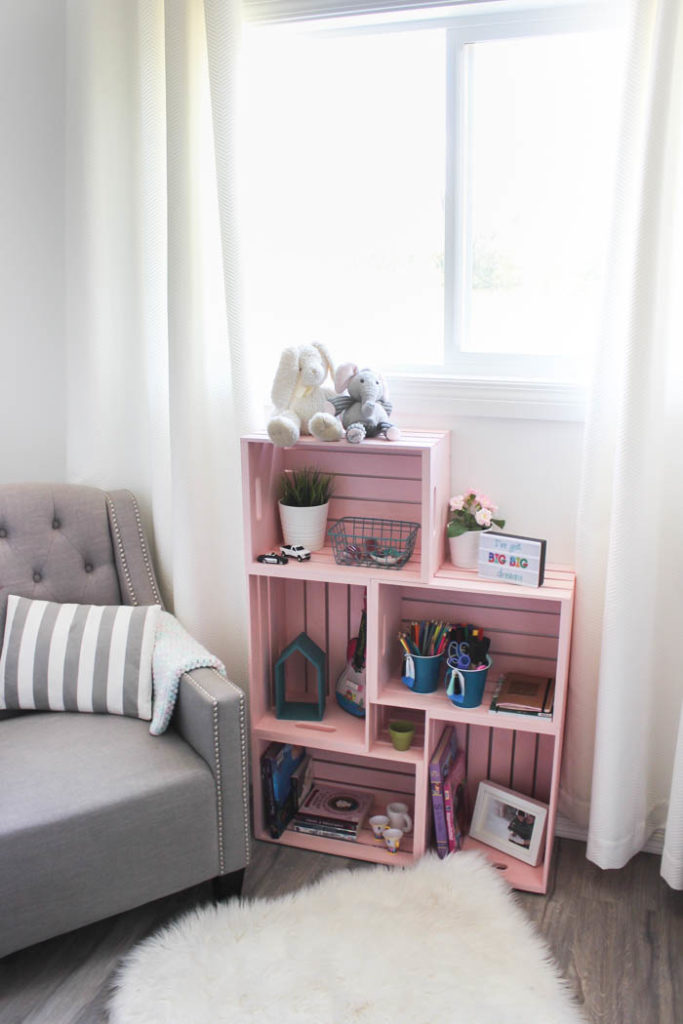 Perfectly pink organization for the little girl in your life.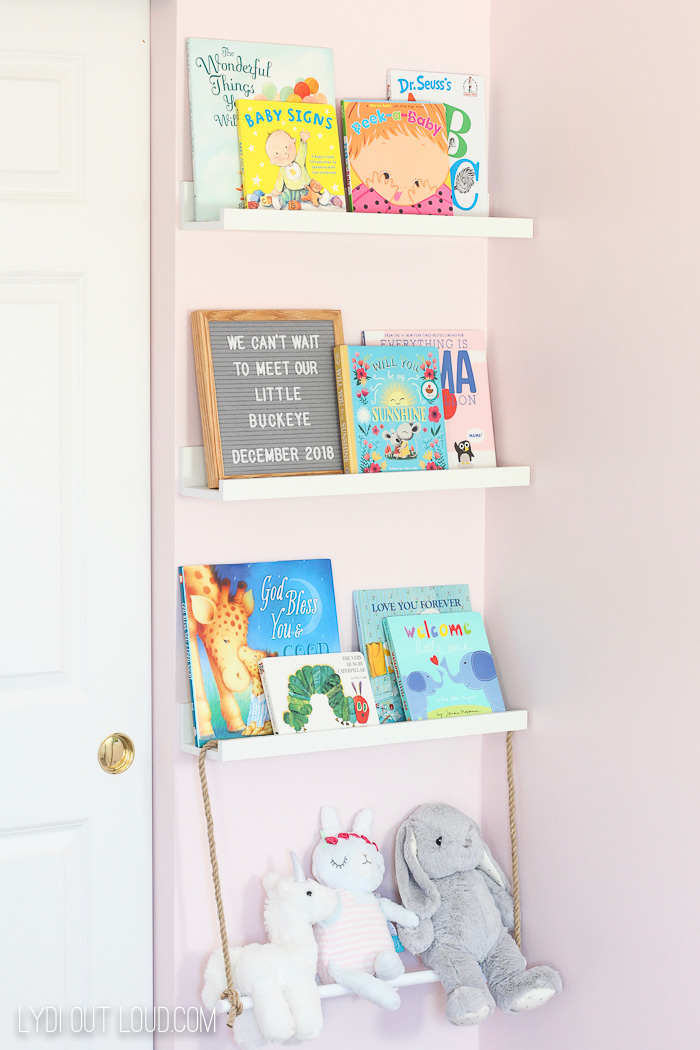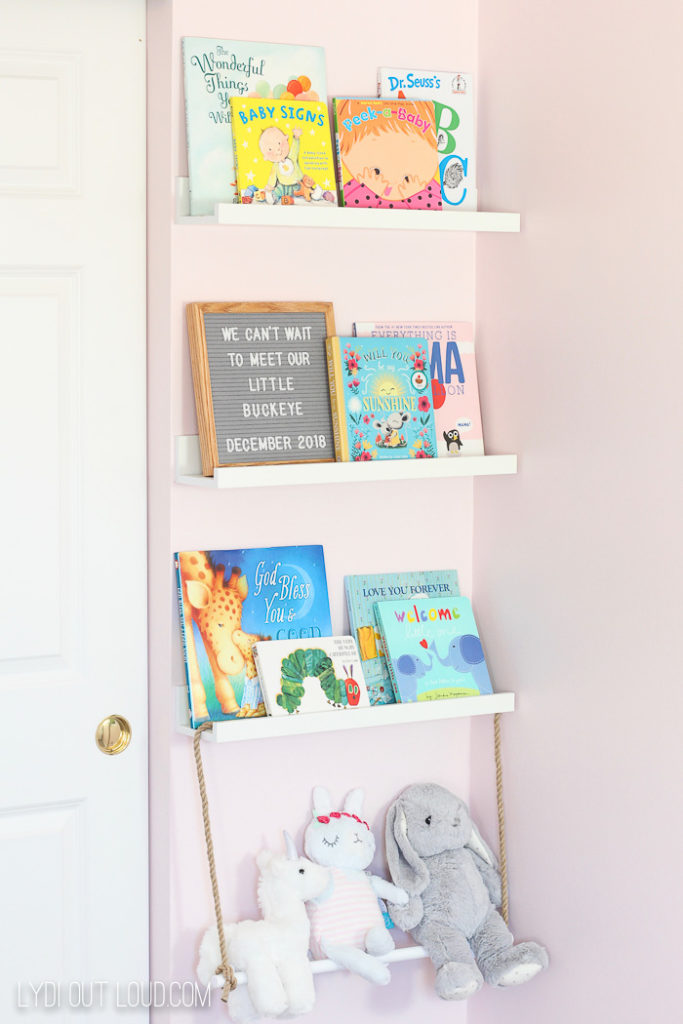 Decorative DIY Nursery Storage Ideas
Stylish wall storage for the nursery or other tight spots.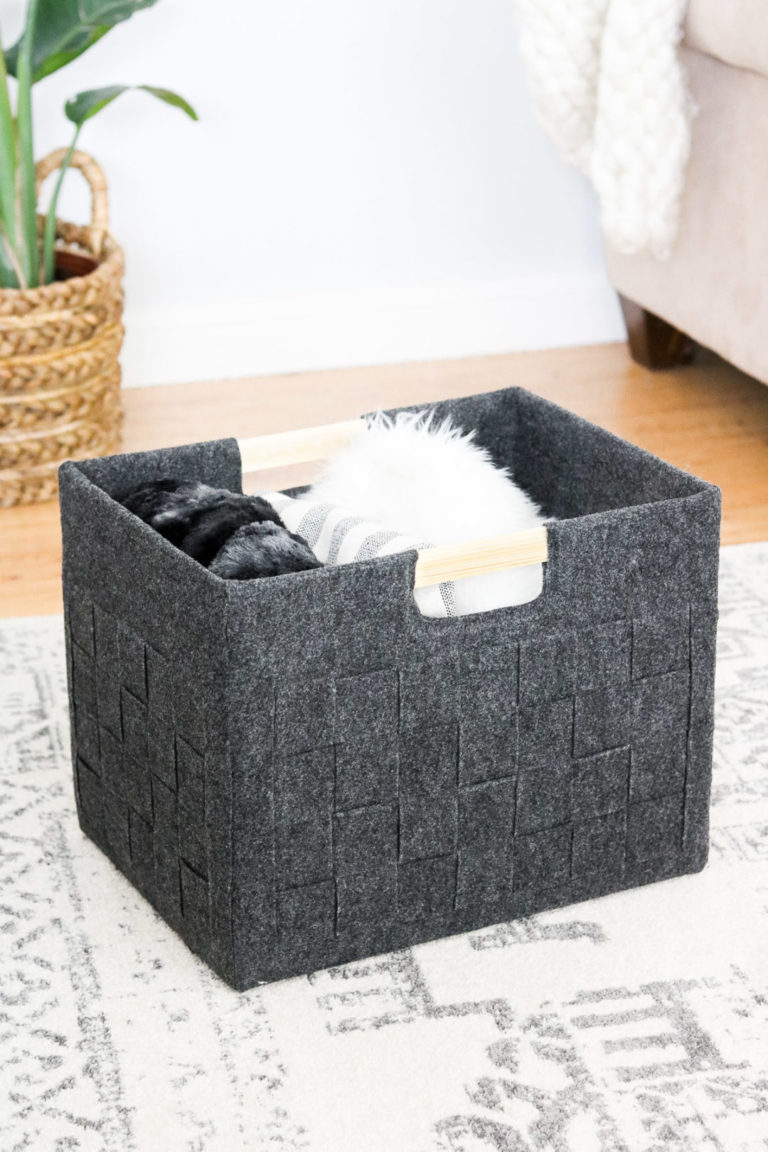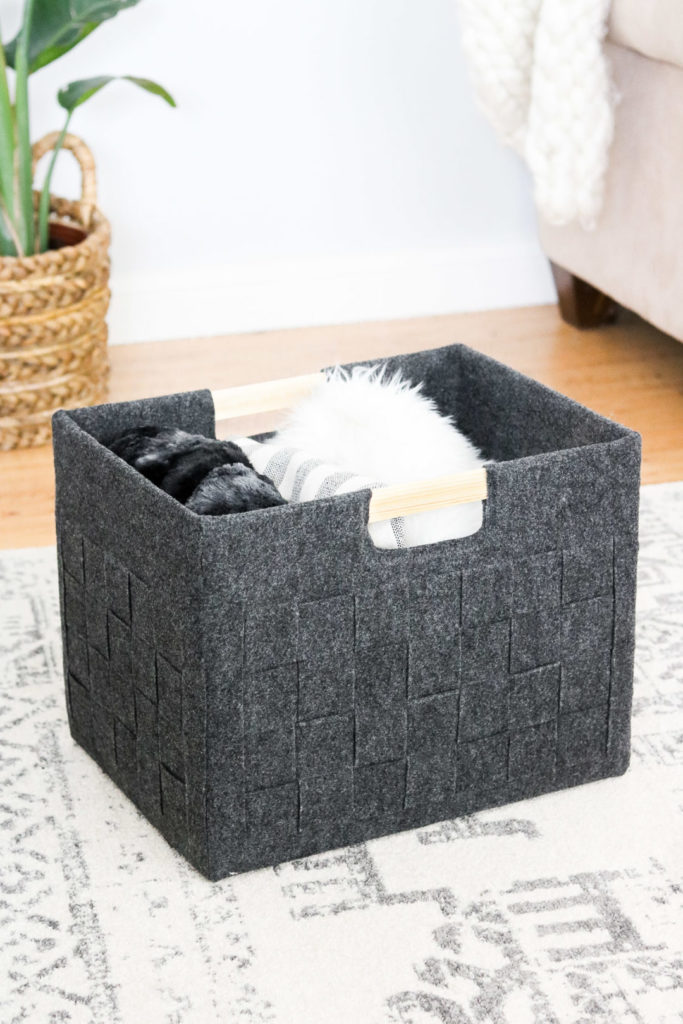 Great for storing throws in the living room.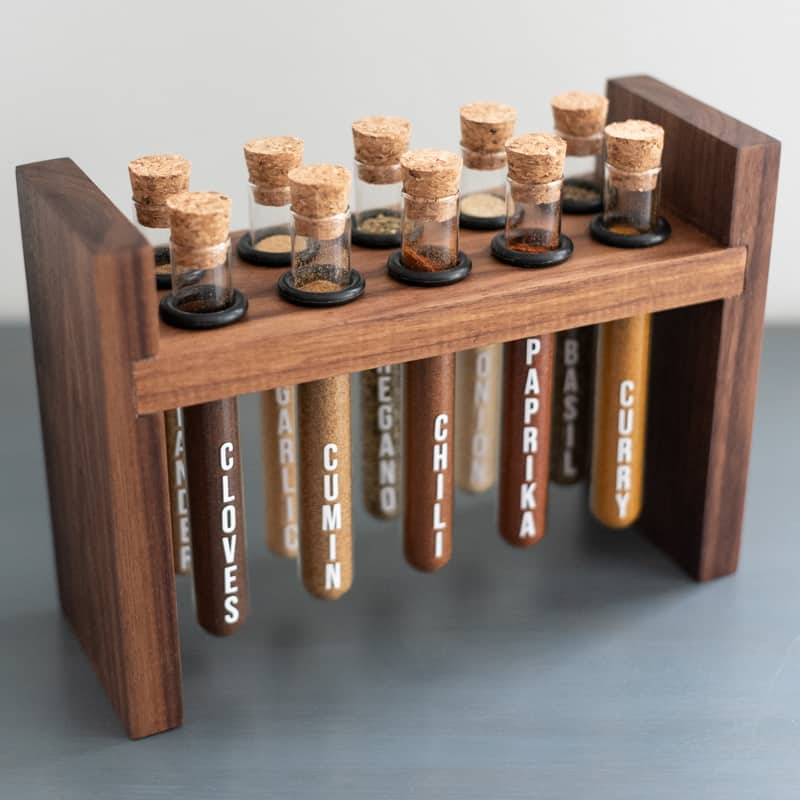 This unique spice rack will keep those spices organized and handy in the kitchen.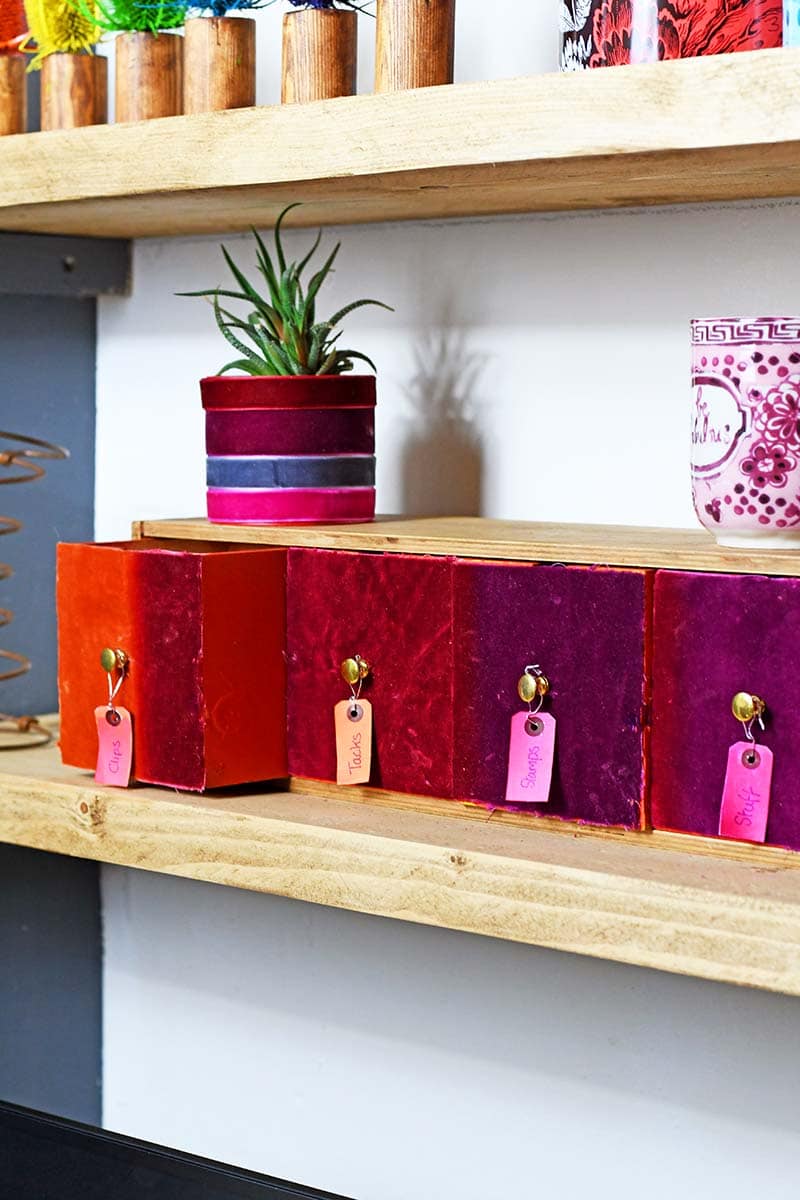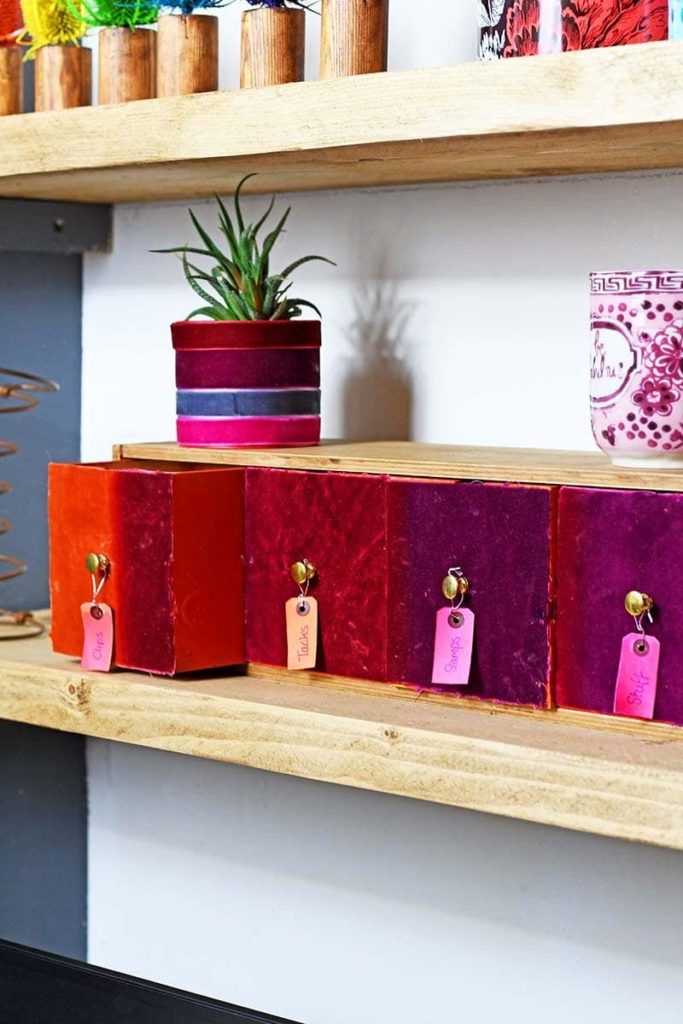 Revamp Small Wooden Drawers With Velvet
Organizing small items is easy with this wooden drawer organizer.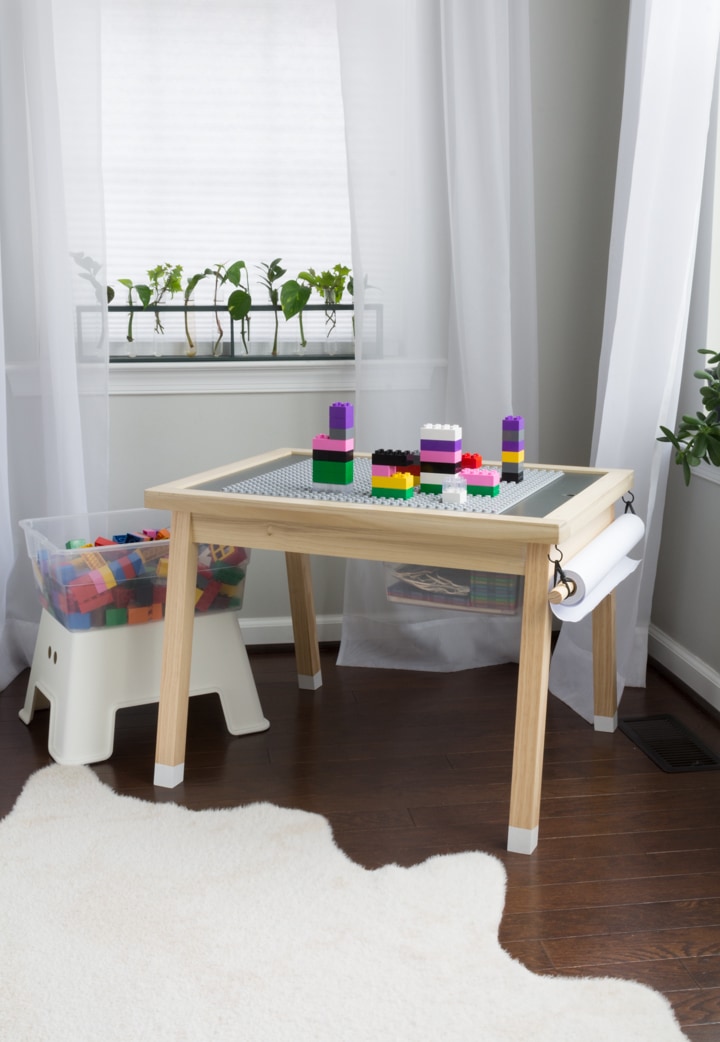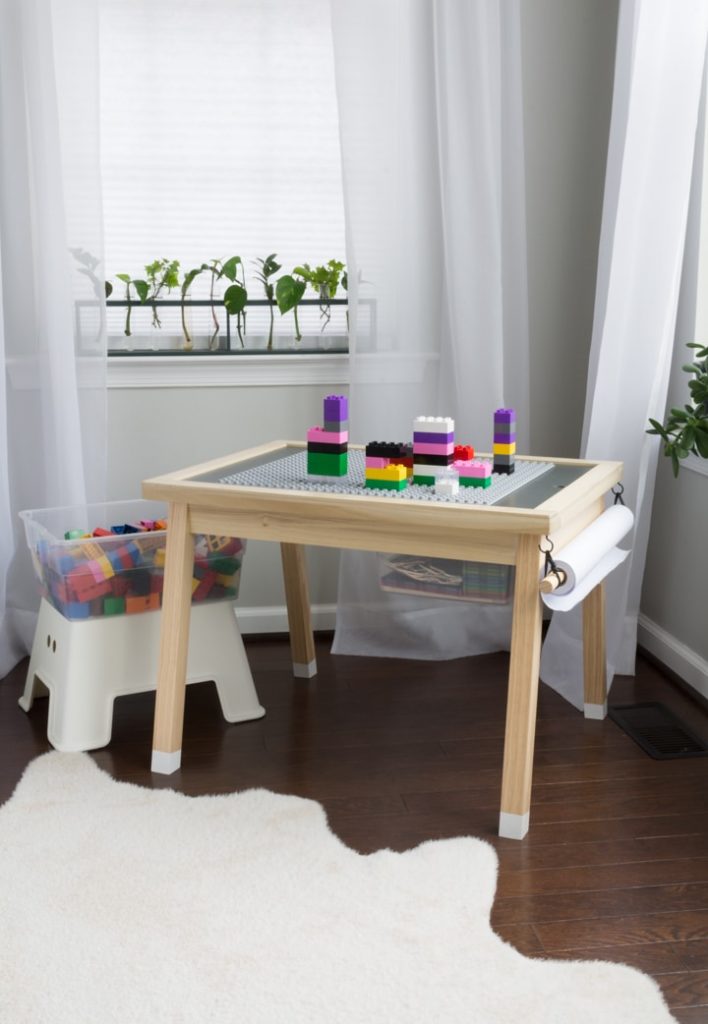 No more Legos on the floor with this Lego table, simply slide the totes back underneath.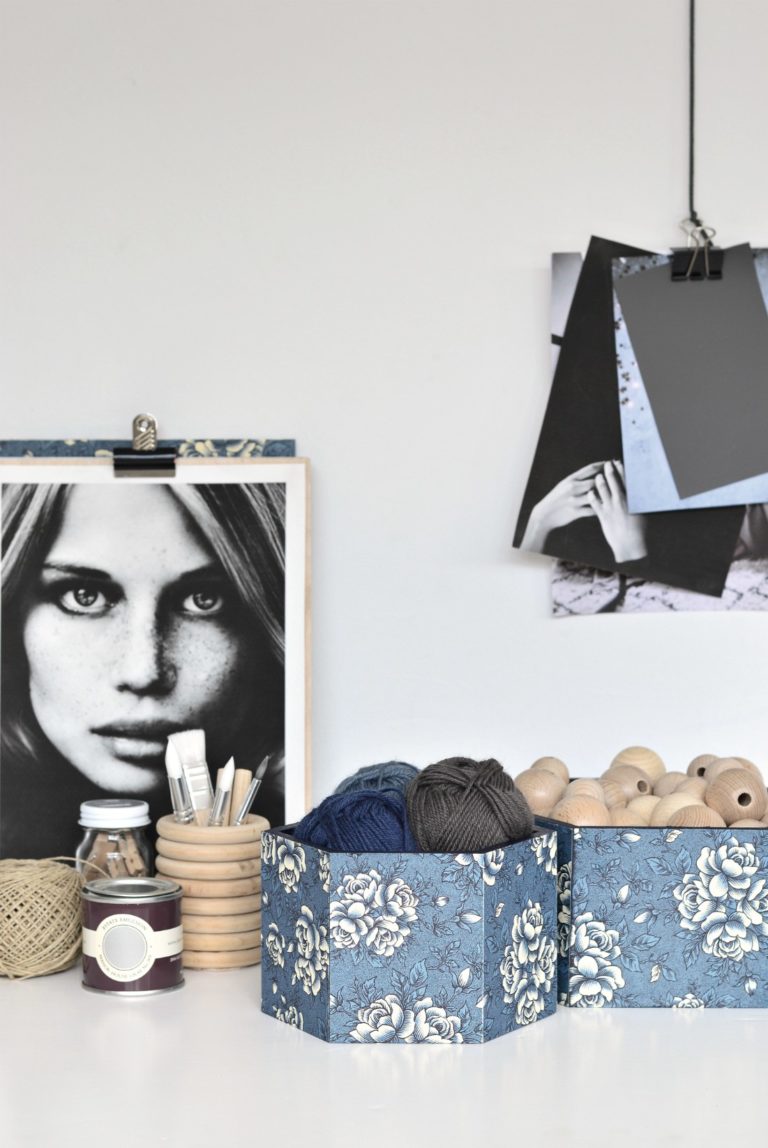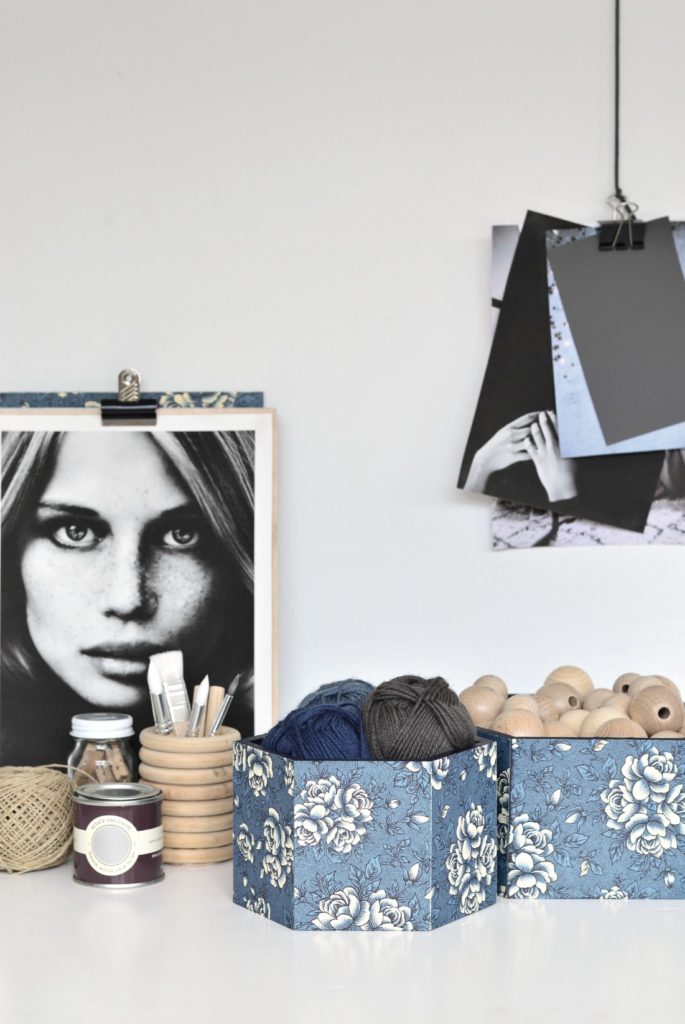 DIY Storage Boxes To Organize Your Craft Supplies
Keep your craft and other supplies organized with these pretty DIY storage boxes.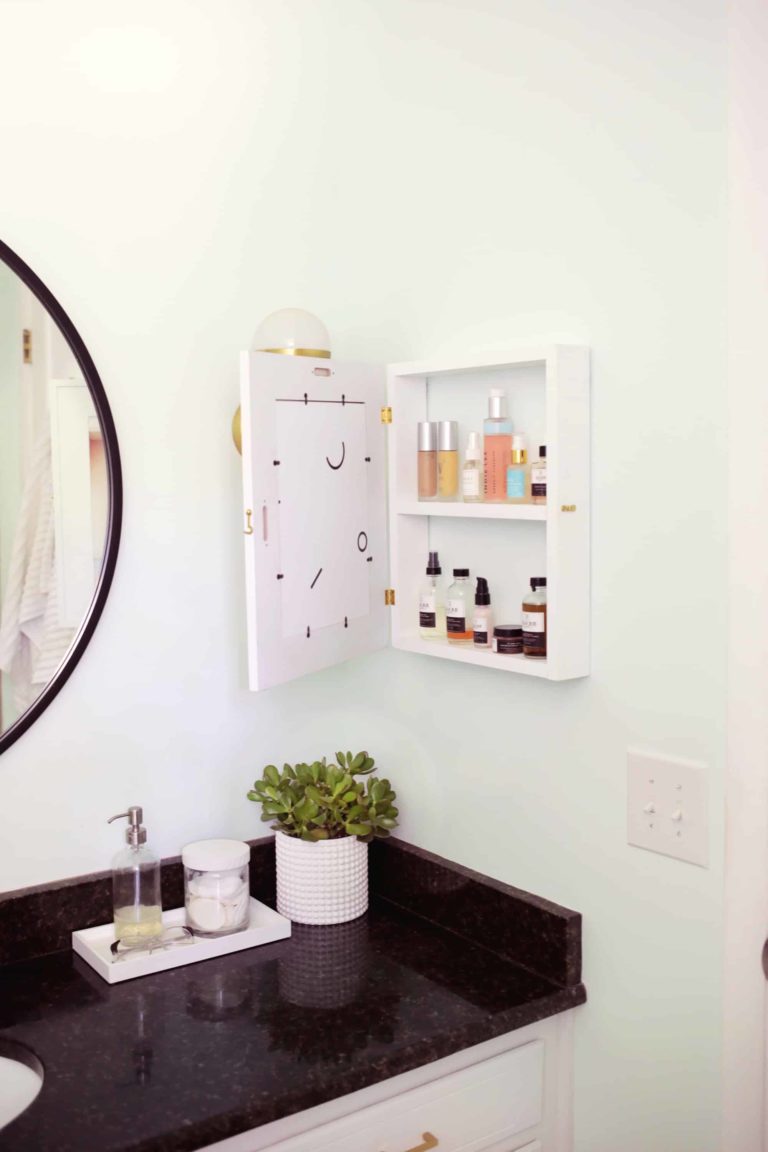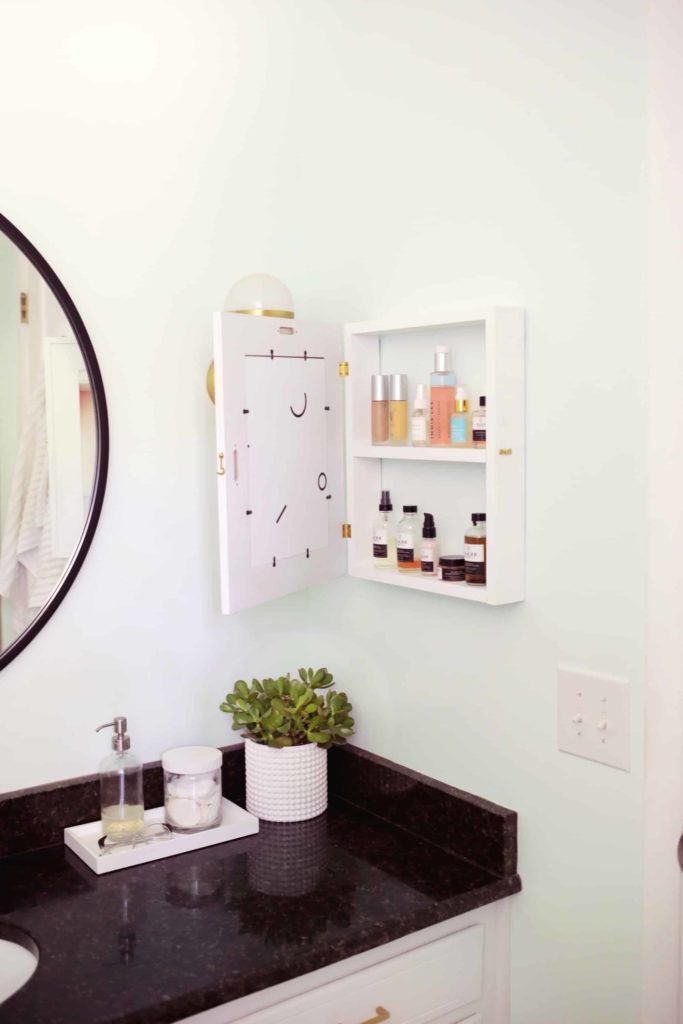 You would never guess there is a medicine cabinet there when the door is closed.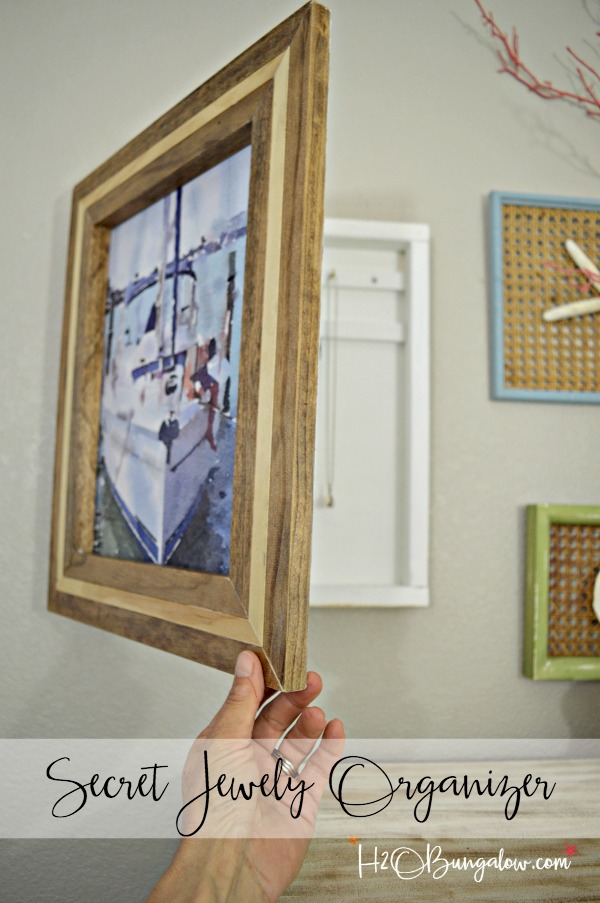 On that same note, I made a hidden jewelry organizer a few years ago that looks like a picture on the wall.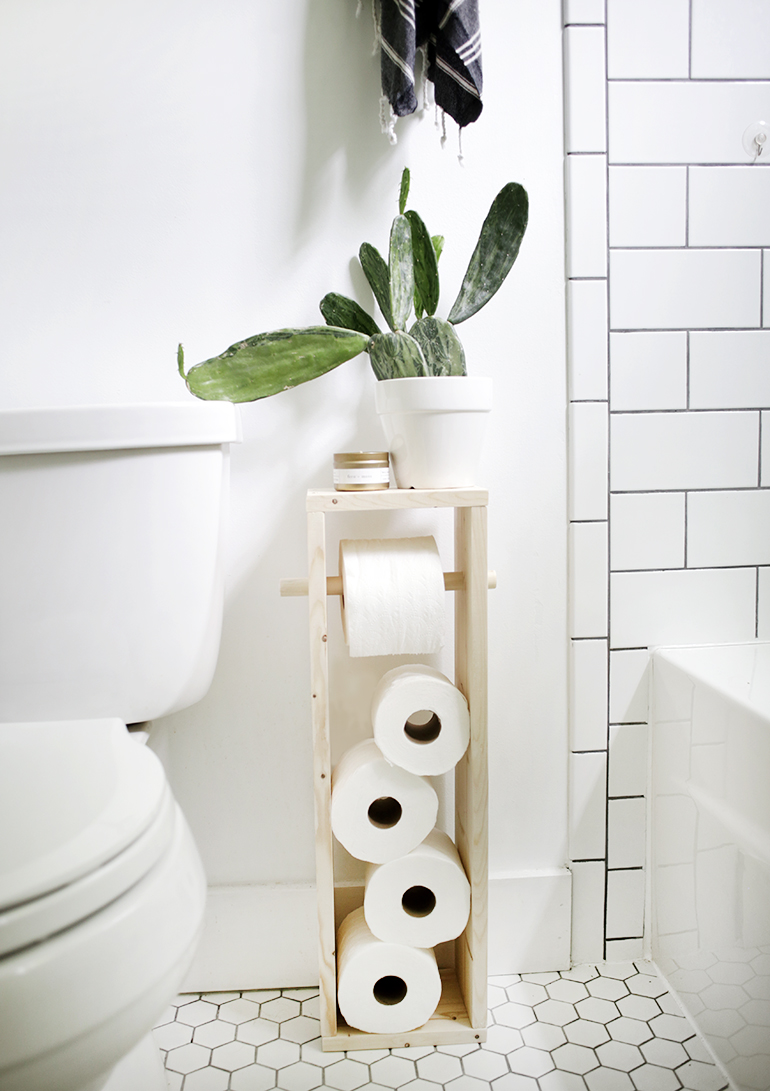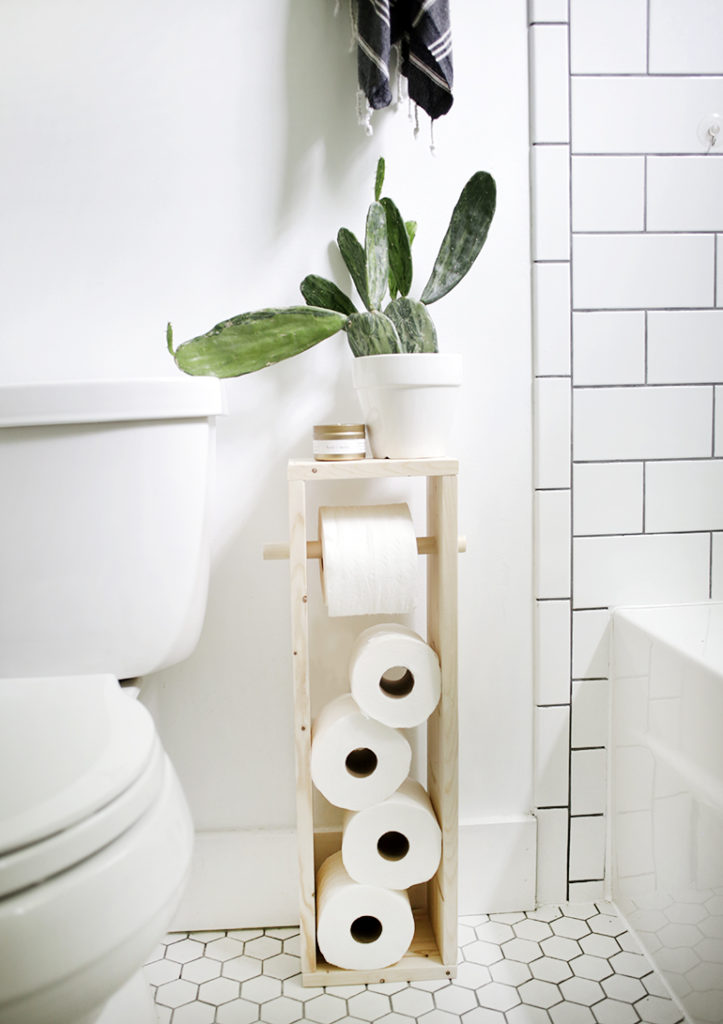 Keep extra rolls of toilet paper handy.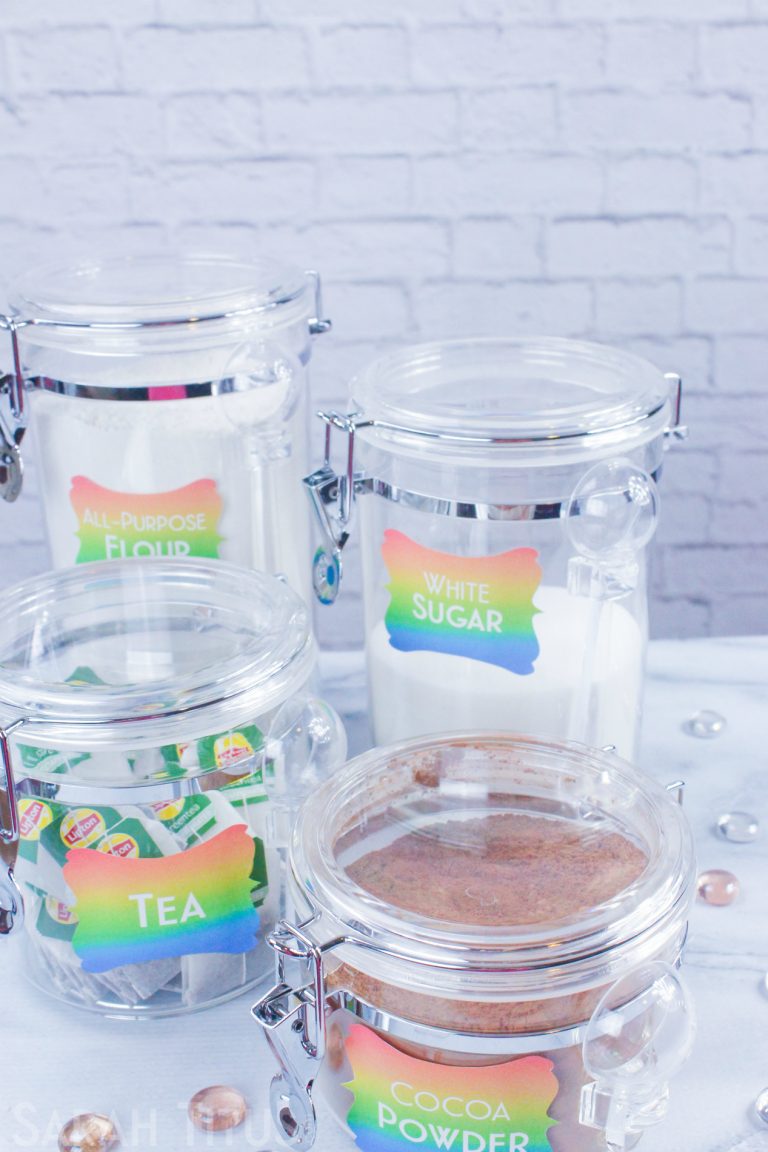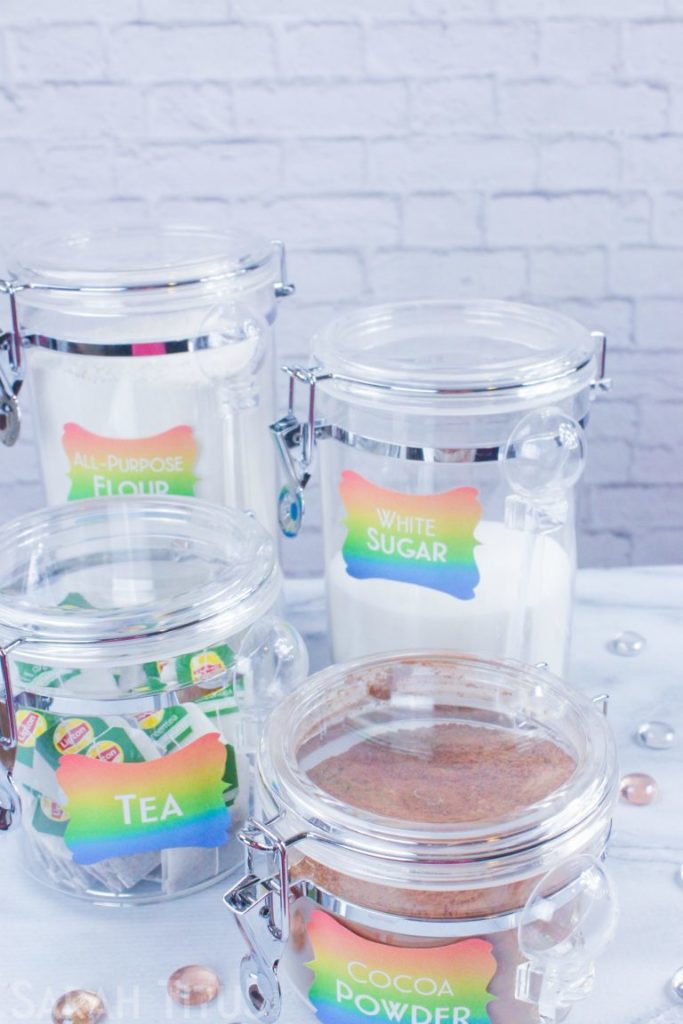 These colorful pantry labels can be printed on adhesive vinyl.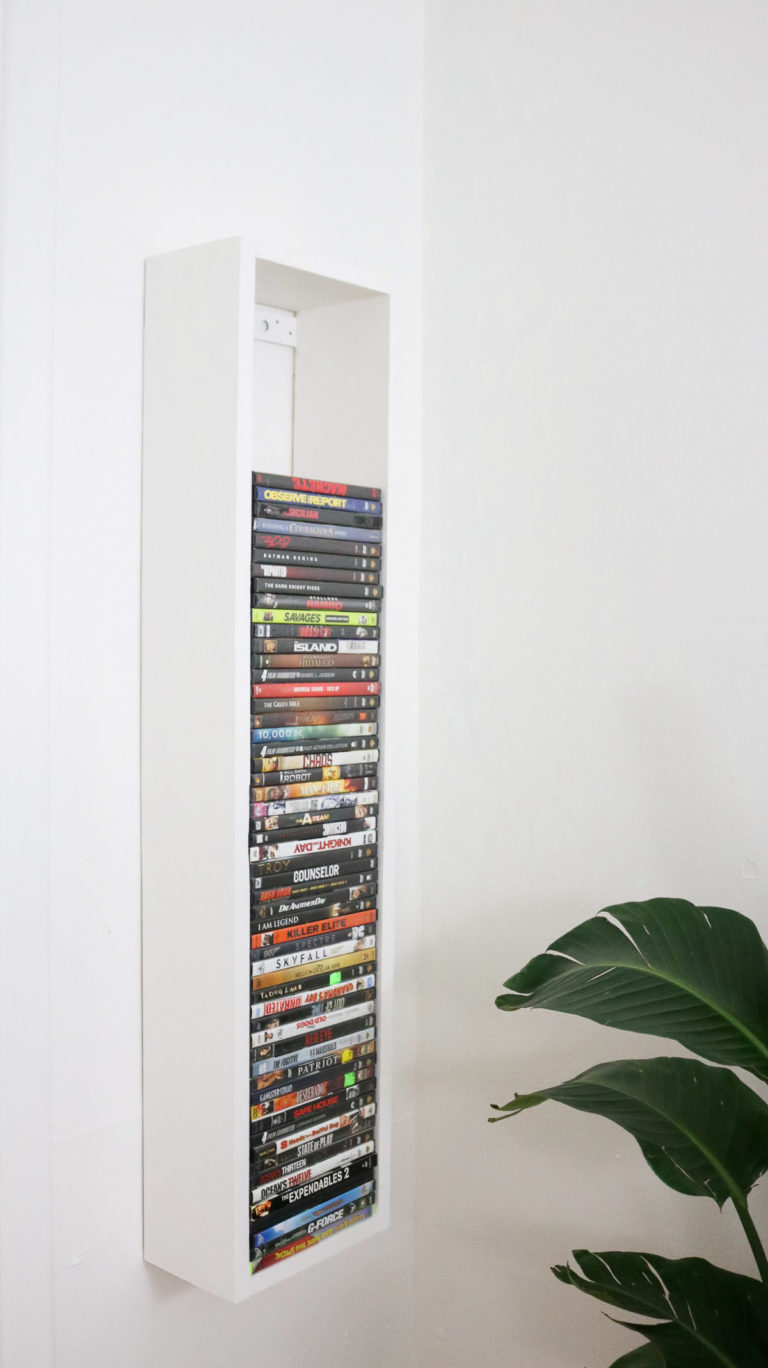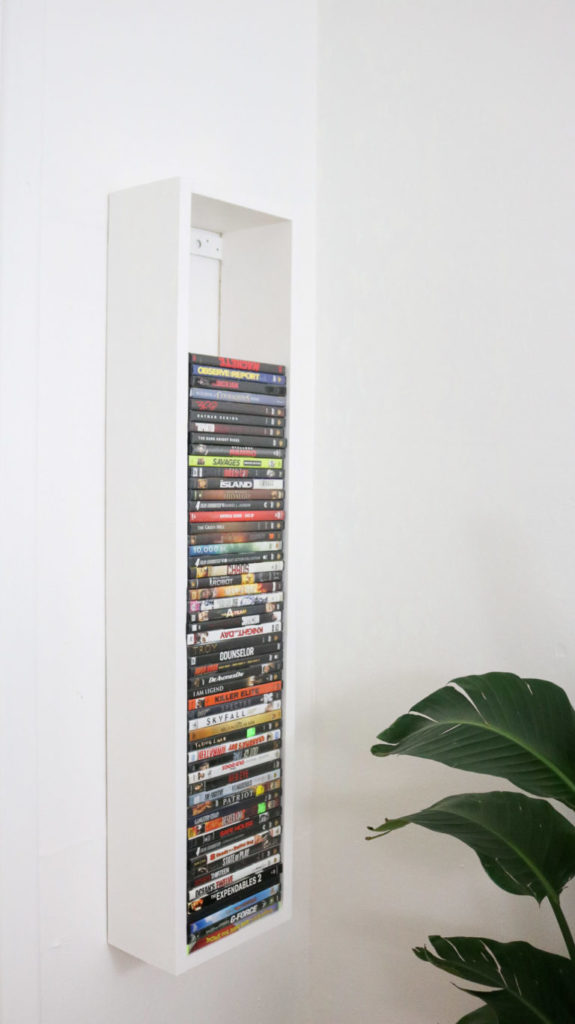 Organize those DVDs with this great DIY media shelf.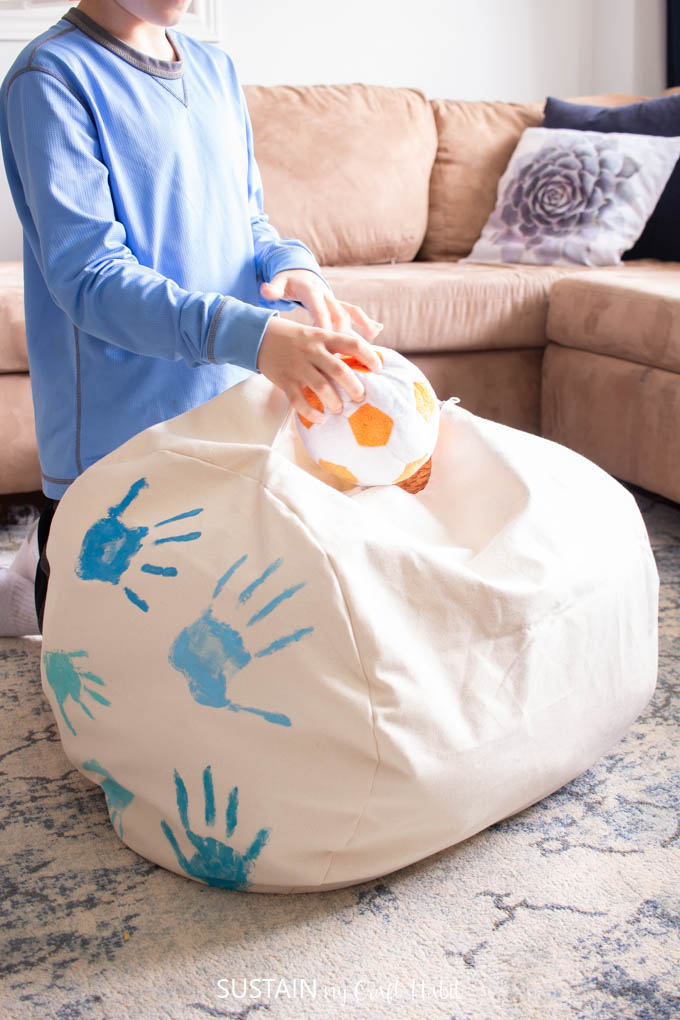 This is a great storage idea for storing blankets or plush children's toys.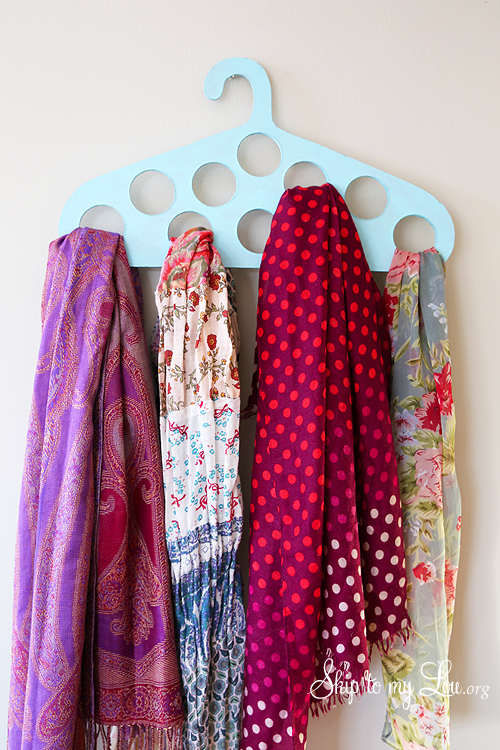 This cute scarf organizer keeps all your scarves in easy reach and organized.
Are you loving these awesome DIY home organization ideas and hacks? PIN THIS NOW for later and share with your friends on Facebook!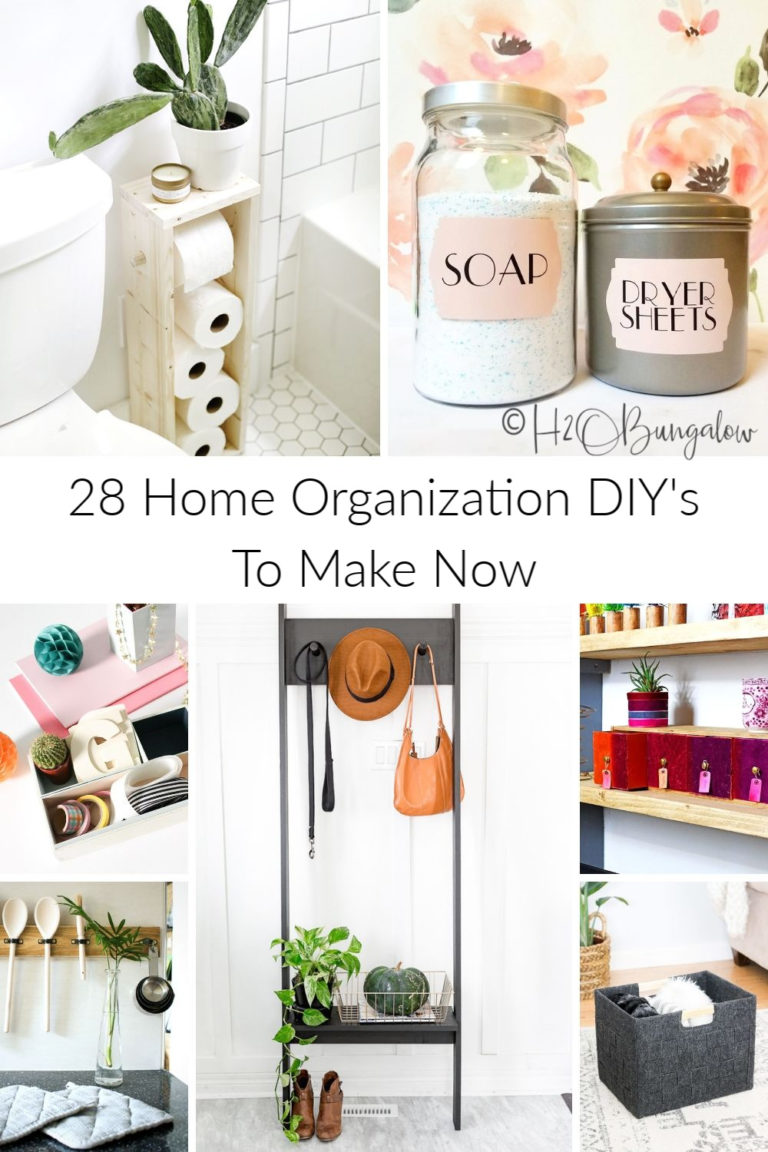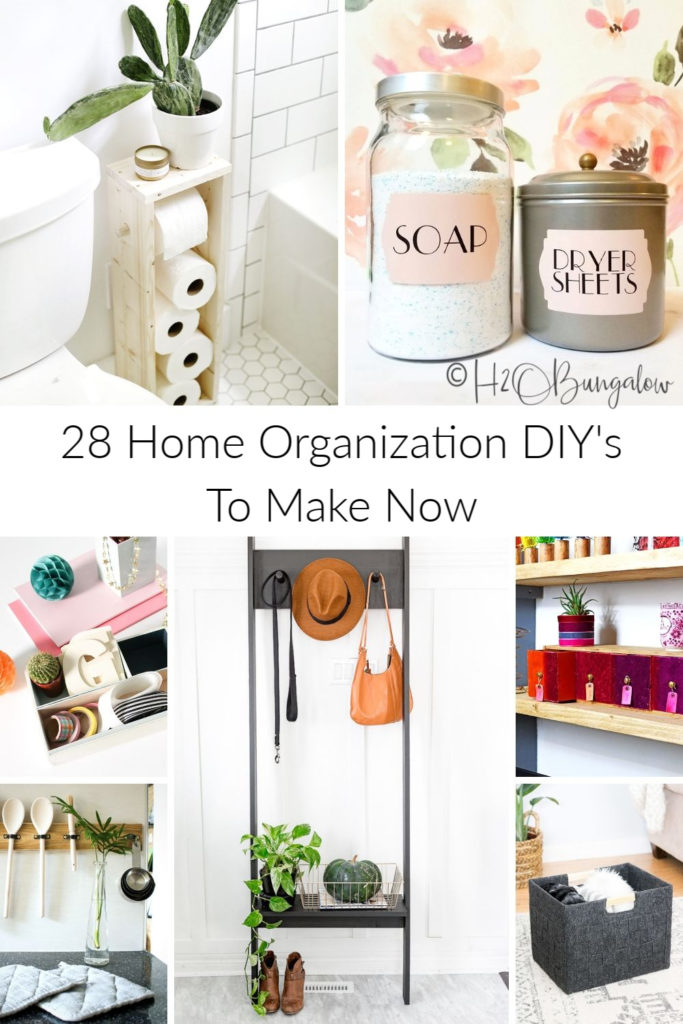 Looking for more organizing ideas for home?
5 Creative Ways to Deal With Sentimental Clutter is one of my most popular posts!